Welcome from the Housemaster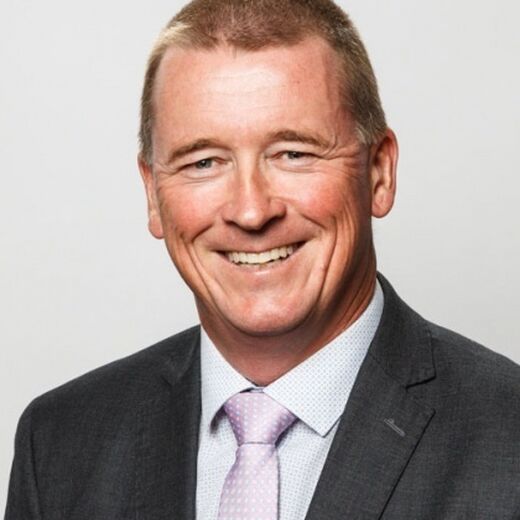 I have a BA in History, a Masters in Applied Science, a PG Dip in Secondary Teaching, and a PhD in Education, specialising in the use of sport to motivate and assist young men in secondary education.
I taught at Darfield High School until 2006, and was Head of PE, Head of Sport, and TiC of the FLAMES Programme – a highly successful initiative for young men based on my doctoral research.

For the past 13 years, I have been involved in a range of activities. First, I worked in the community sector as GM at Cholmondeley, followed by CEO of the Canterbury Youth Development Programme. I then became HoD Trades at Ara, before establishing my own company here in Canterbury. Although we sold the principal business in early 2017, we still retain an interest in two other local businesses.
I returned to the education sector in Term 3 2017, working part-time in Physical Education and Mathematics at Christ's College. I was then appointed Housemaster of Julius House and teacher of Commerce and Agribusiness, and both roles began formally at the start of the 2018 school year. In 2020, I was appointed Bicultural Coordinator for College and now teach te ao Māori in Years 10 and 11.
Having a break from education has given me the space to appreciate just how crucial educators can be in the lives of young men. I see it as both a great privilege and responsibility to be the Housemaster of Julius House, and I am keen to continue the great tradition of producing outstanding young men.
I am married, with two children and four adult stepchildren. I grew up in Upper Hutt, attended St Patrick's College Silverstream, and have lived in Christchurch for the past 21 years.

Mike Field
Housemaster – Te Kaitiaki o ̄ te Whare Huriu
Welcome from Head of Julius House
We are lucky to have a really supportive team of teachers, including Dr Field as our Housemaster.
He keeps us all under control and well-disciplined, but is also very approachable and always happy to have a laugh with us.
Tom Picton-Warlow
Head of House 2023
History of Julius House
Julius House is named after Bishop Churchill Julius, second Bishop of Christchurch (1890–1925) and third Warden of Christ's College. The Julius House tie shows the mitre with lappets or ribbons worn by bishops, as a symbol of their office. Julius House is one of six dayboy Houses at Christ's College.
The Julius House building started life as part of Mountfort's new classrooms (the other one being Harper House), designed by Benjamin Woolfield Mountfort and completed in 1886. The bottom floor of the building was converted in 1931 to become Julius House, while the upstairs remained as classrooms.
The House was renovated completely in 1962 and again in 1981. It has had minor refurbishments over the years, but its main architectural features have remained unaltered. The stone step to the locker room and the hardwood of the low wall of the cloisters, both carved by hundreds of boys' shoes over the years, are the physical evidence of the legacy from past generations of Julius House boys.
Julius House was originally known as North Town as it was the dayboy House into which all the boys who lived in the northern part of town were placed. Inside, Honours Boards retrace the history of all the boys who have been members of Julius House.
Julius House sits within the school grounds, is north-facing and looks directly onto the quad. In the September 2010 earthquake, Julius House lost its chimneys, which damaged the iconic cloisters area. This was fixed, only to suffer again after the February 2011 earthquake where the Harper chimneys damaged both Houses and the cloisters area. It was with great pleasure that we returned to a fully functioning House in 2013.