Welcome from the Housemaster
Having graduated with a BSc (Hons) in 1986, I began my teaching career in 1989 at Lincoln High School and have taught Mathematics ever since.
I had a sabbatical year in 2000, when I travelled extensively through the Middle East, India and south-east Asia. On my return to New Zealand, I took a teaching position at Christ's College. I have had many roles at College, including Master-in-Charge of basketball and volleyball and, most recently, Housemaster of Corfe, which I took over at the start of Term 2, 2017. This has been an incredibly fun and rewarding role, and I look forward to adding my slice of life experience to the vibrant community.
Ian Stevenson
Housemaster
Welcome from Head of Corfe House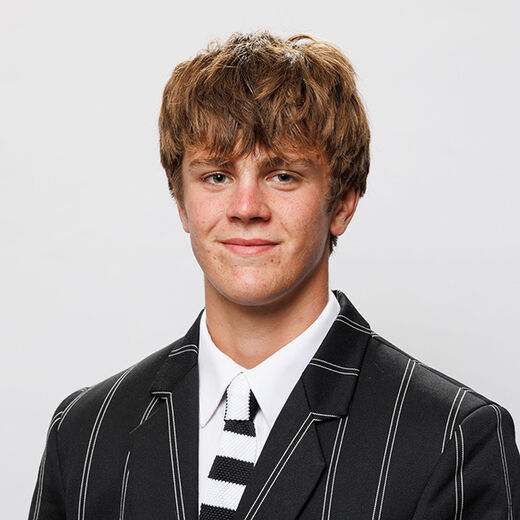 Corfe House is a place where all boys are encouraged to get involved and embrace the opportunities and challenges of everyday College life.
The environment is inclusive and supportive, and we aim to have fun while supporting each other. There is interaction between the year groups and all new boys settle into Corfe seamlessly. In recent years, Corfe House has had great success in interhouse competitions and individual boys have achieved well, academically, culturally and in sporting endeavours. Our ethos is that you give everything your best shot and make the most of your time in the House.
Reme Bene.
Charlie Poulter
Head of House 2023
History of Corfe House
The current Corfe House began in the building now known as Selwyn. That building was originally a Master's House and then it accommodated Condell's House.
With the increase in dayboy numbers in the 1960s, the residential part of the House became the fourth dayboy House, Corfe, and the upstairs area was turned into a biology laboratory and a classroom. The name Corfe had earlier been associated with a House within the College. In the 1870s, those boys who had boarded with the Headmaster, Charles Carteret Corfe, had, in the tradition of the time, taken on the name of their Housemaster.
Corfe House has taken the tui or parson bird's head as its symbol. This forms the crest of the College Arms, and the white tuft with almost black plumage reflects College colours — black and white. In 2002 Corfe, moved across Rolleston Avenue to the new dayboy Houses in Gloucester Street. The building in which it was once housed was renamed Selwyn after George Augustus Selwyn, the First Warden of Christ's College and the only Anglican Bishop of the whole of New Zealand.