Welcome from the Housemaster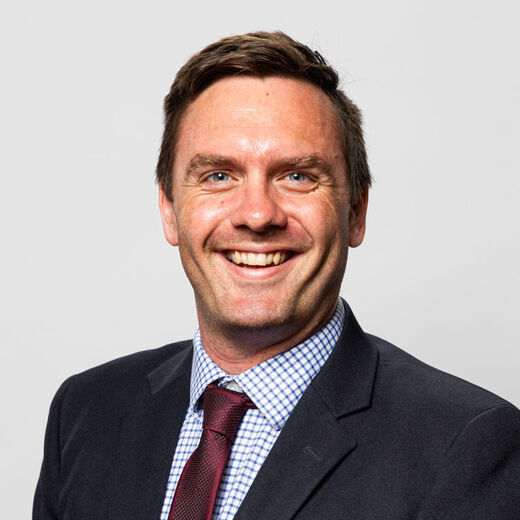 Although I am originally from Timaru, I have referred to Christchurch as home since 2006 when I moved here for university. Eventually, after many years, I completed my PhD in Applied Psychology, before moving to the UK to work at the University of Nottingham, both as a Research Fellow in Engineering and as an Assistant Professor in Psychology.
In 2018, my partner, Rachel, and I began to tire of the overcast skies and six hours of sunlight per day, and decided to made to move back to Christchurch. When I was retraining as a mathematics teacher in 2019, I had the privilege of working for a term in our wonderful Maths department at College, and jumped at the opportunity to move here full time at the start of 2020.
Neil de Joux
Housemaster
Welcome from Head of Harper House
Harper is a House full of culture and tradition.
In Harper, there is always a positive atmosphere as each boy gets along with one another, no matter their ages. This allows each boy to feel welcome and be confident within themselves; whether that be during interhouse competitions, in other aspects of College life, or in their personal lives. The boys are encouraged to give their best in everything and, most importantly, not to give up.
The House motto, Semper Floreat — May he always flourish — reflects perfectly what Harper strives for in each individual. Great young men have been produced over previous years and I am sure there are many more to come.
Nick Wilson
Head of House 2023
History of Harper House
Harper House is one of the oldest dayboy Houses at Christ's College and is located in the historic cloisters building, alongside Julius House. This prime spot inside the school grounds, bordering the quad, is very special to generations of Harper boys. The building, which was constructed in 1886, was initially used as classrooms and then known as South Town, as it was a dayboy House into which all the boys who lived in the southern part of Christchurch were placed. Harper House was formed in 1924 and named after Henry John Chitty Harper, first Bishop of Christchurch, and second Warden of the College.
The Harper House Old Boys' tie shows the original House emblem which was used by Christ's College – the gold cross surrounded by a blue shield. It can be seen in the Harper window at the east end of the Chapel. The heraldic version of this cross is in the College Crest. The motto Semper Floreat translates as May he always flourish. The new emblem can be seen above the entrance to Harper House and is a red lion rampant on a black and white shield. The lion is taken from the Harper family coat of arms.
The central hub of the house is the main common room, a large room that accommodates most junior boys with the table tennis table and the pool table, while the senior year groups each have their own common rooms. Harper House is more of a family community than a House and every boy who has attended Harper will be able to share that view. The way the House system works means you mix and socialise with all year groups in the House, creating bonds that strengthen throughout your College career.
Harper boys are encouraged to participate to a high level in all walks of College life and we pride ourselves on our competitive spirit, which is consistently demonstrated in sporting, cultural and academic activities. While different year groups have different strengths for interhouse competitions, Harper House is never far from the podium. We have a special connection with our neighbour, Julius House, and enjoy our battles on the dodgeball court, cloisters cricket and fundraising activities.
In Harper House, we aim to foster a friendly supportive environment where participation and excellence is valued. We have fun while maintaining high standards, both personally and in interhouse endeavours. All students are encouraged to reach their own standards of excellence in all areas of College life and to be the best citizens of the school. In recent years, Harper House has had a great deal of success in both interhouse competitions and the individual achievements of the boys.