At Christ's College, we get boys. We are New Zealand's only independent school for boys from Years 9 to 13. We understand what makes boys tick. We enjoy their energy, humour, ideas, and zest for life. We celebrate boys and we teach in ways they learn best. We are committed to our mission – 'Each boy at his best' – as all aspire to reach their full potential.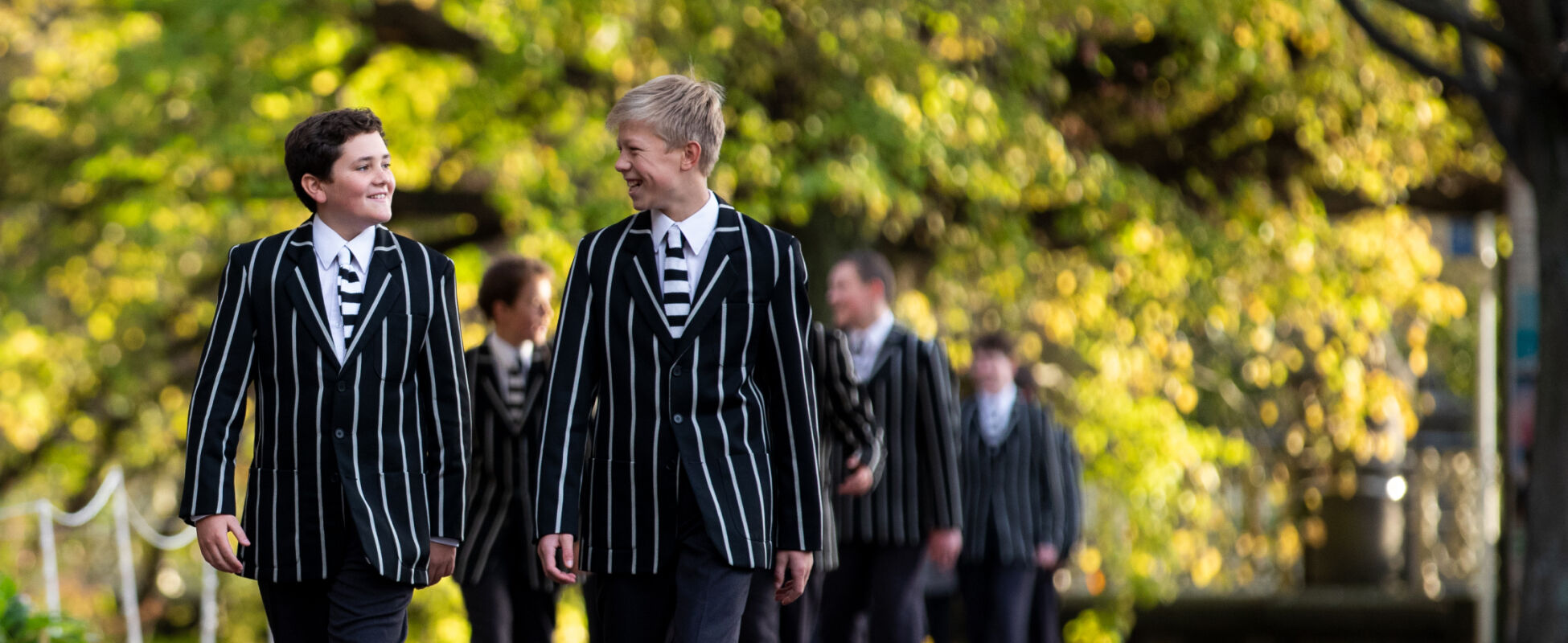 "We have a clear vision at Christ's College – to educate boys to be virtuous men who make a positive contribution to society."
Garth Wynne
Executive Principal
Watch video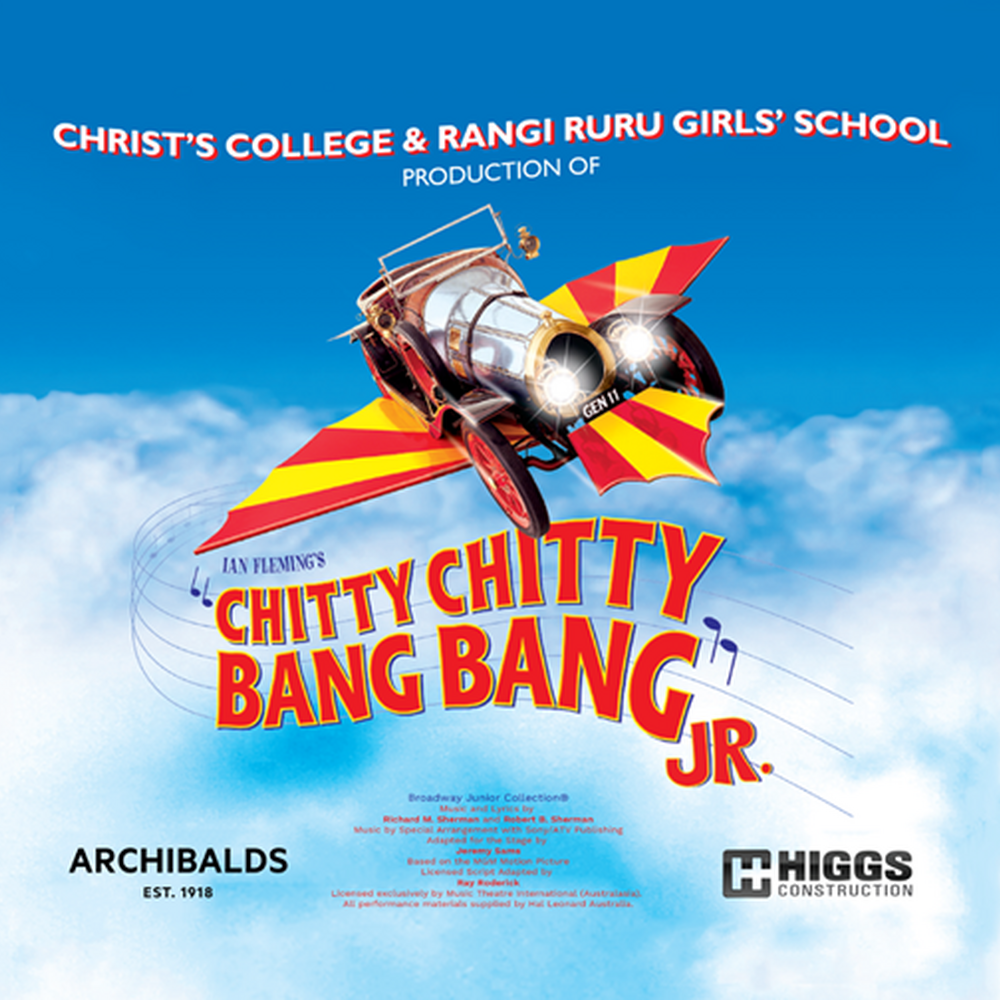 Chitty Chitty Bang Bang
Get ready to embark on a whimsical and thrilling adventure!
Christ's College and Rangi Ruru Girls' School Years 9–10 production.
This beloved story follows the eccentric inventor Caractacus Potts and his ingenious flying car as they journey to rescue his kidnapped children from the clutches of the dastardly Baron and Baroness Bomburst in Vulgaria. Filled with catchy tunes, heartwarming moments, and a touch of magic, 'Chitty Chitty Bang Bang Jr.' is a delightful theatrical experience for audiences of all ages.
Tuesday 7–Saturday 11 November
Enrolments
Everyone's welcome at Christ's College. Visit our enrolments section to download a prospectus, explore College via video, learn more about boarding and get information for international students.
Learn more
College pair secure front-row seats for world titles
Fergus Johnston and Charlie Poulter have 'rowed' their way to France, lining up for New Zealand in the eight and the pair, respectively, at the World Rowing U19 Championships.
Read more
College four score clay target success
Kieran Christey has won a shoot-off to claim the A grade Points Score title (73/75) at the Canterbury DTL (Down-the-line) Championships at the Timaru Clay Target Club.
Read more
View all latest news
In Black & White is College's fortnightly newsletter. The newsletter is sent during the school term on a Tuesday afternoon.
Visit archive
Newsletter sign up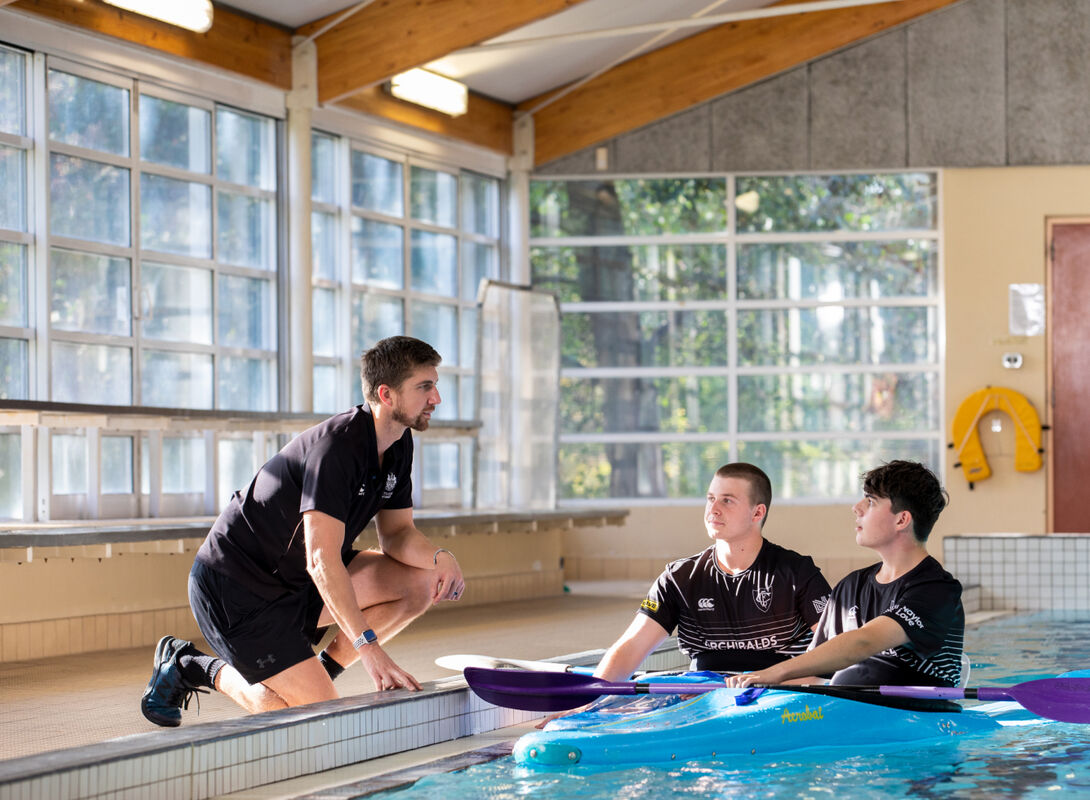 About us
College is renowned for the quality and strength of our academic, cultural, sport and co-curricular programmes, which are all designed to meet the needs of adolescent boys and prepare them for the future.
Find out more