Welcome from Head of Boarding Lachie Short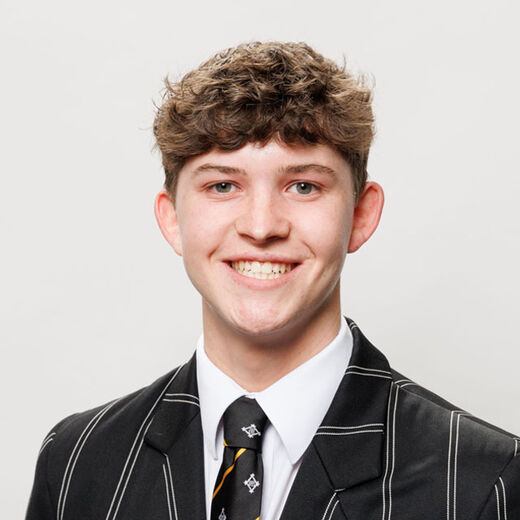 The experience of boarding is an integral part of any boarder's journey through secondary school, and, at Christ's College, this is no different.
We welcome more than 160 boys who make up our three boarding Houses – Flower's, Richards, and School – from all over the country and, in the case of our international students, the world. This diverse range of backgrounds and cultures – from strong rural families to those more accustomed to the urban lifestyle – means the boys get the chance to build relationships with other boarders that they would otherwise never have the chance to meet, and these bonds can last for life.
Just as important are the relationships that grow between the boys and the staff members. Whether that be the kind and caring matrons, who become like a 'second mum' to the boys, the dedicated and passionate Housemasters, or the friendly and relatable House tutors – many of whom are Old Boys – all the boarding staff act as great mentors in helping boarders through their College journey. This mentorship is also present through the bonds between our senior and junior boarders, with Year 13s taking up Prefect duties to help the younger boys settle into boarding life. As a result, it builds a strong sense of brotherhood and belonging within the Houses, where everyone knows each other and feels part of something bigger than themselves.
Boys are able to go home for the weekends if they do not live too far away, but for those who stay in the House, they are treated to a diverse range of activities through our boarding programme. Whether it be watching a Crusaders rugby game, going ten-pin bowling, or surfing down at Sumner, there is plenty on offer to keep boys entertained. These experiences with your mates – both inside and outside the boarding House – are what will stick with you long after you leave, and are at the heart of what makes College boarding so special. It is an amazing opportunity that I recommend to anyone, as it has allowed me to grow as a person, meet new people, and build long-lasting friendships – truly feeling like a 'home away from home'.