John Quinn – Director of Wellbeing & Positive Education
John joined College in 2017 in the new role of Director of Wellbeing & Positive Education. He leads a three-year implementation to ensure positive education is embedded across programmes, both inside and outside the classroom.
John has been working with people and teams for the last 20 years across multiple industries – government, education, business and High Performance Sport.
His focus has been in the fields of Leadership, Positive Psychology, Wellbeing and Happiness, Mental Skills Coaching and Resilience. When working with people and teams, John wants to help ensure that they are following their passions and using their strengths while also connecting with their teammates/co-workers.

John has worked with several sporting teams and organisations nationally, including New Zealand Rugby, New Zealand Cricket, New Zealand Softball, New Zealand Bowls and High Performance Sport. Locally, he has been working with Canterbury Cricket, Canterbury Rugby, Canterbury Netball, Canterbury Golf and Canterbury Cats Hockey.

Dr Sarah Anticich – Director of Wellbeing & Positive Education
Sarah is a clinical psychologist already known in the College community for her presentations on neuroscience and Positive Education.
Sarah has specialist experience in the areas of anxiety, trauma and mood disorders in children, adolescents and adults. She has worked in both public and private practice across a range of settings – with five years in Brisbane – including education, Corrections, ACC and specialist mental health services.

She is an accredited Strength Switch facilitator, supporting families to develop strength-based parenting tools and strategies. Christchurch-born and bred, Sarah has a comprehensive understanding of young people's lifestyles and concerns, in particular the endemic difficulties of coping in a digital age.
She focuses on returning to the basics of building quality, meaningful relationships, which will act as strengths in the face of stress and anxiety. With two young children and a dog, life is full.
Kirsty Robinson – Counsellor
A child and family psychologist, Kirsty is passionate about the wellbeing of young people and their families. As a mother of two sons, she is very interested in supporting the positive psychological, social and physical development of boys.
Kirsty has a strong interest in positive psychology and strengths-based approaches to wellbeing. She possesses in-depth knowledge about fostering and maintaining good mental health in children and adolescents. Prior to following her passion and retraining as a psychologist at the University of Canterbury, Kirsty worked in senior policy roles within the public sector, a range of social support roles within NGOs and schools, and as a silversmith. She joins the Centre for Wellbeing & Positive Education from her role as a psychologist in Learning Support at the Ministry of Education.

Riki Clark – Counsellor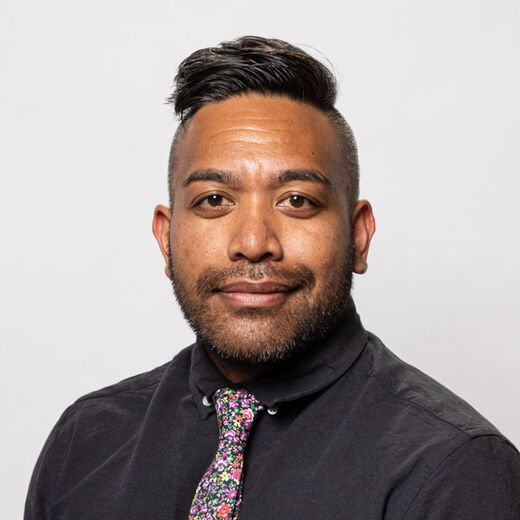 Originally from Auckland, Riki has spent most of his life in Christchurch, developing a wide range of competencies – from a counsellor to a performing arts practitioner and a personal trainer to a netball player and coach.
He loves sport and has played touch and netball throughout his life, is passionate about performing arts, and has taught independently in Christchurch dance schools. Riki balances his professional career with these interests and by spending time with his partner and whānau. He comes to College from a role as a specialist clinician at the Stop Children's Service. Riki has spent the last seven years working in the areas of trauma and sexual abuse and approaches therapy from a trauma-informed perspective.
He embraces change and welcomes the opportunity to support a bicultural lens within the school.