Young College golfer on course for title tilt
Christ's College Year 9 boarder Thomas Clayson will tee up at the New Zealand U16 Golf Championship in Timaru this month.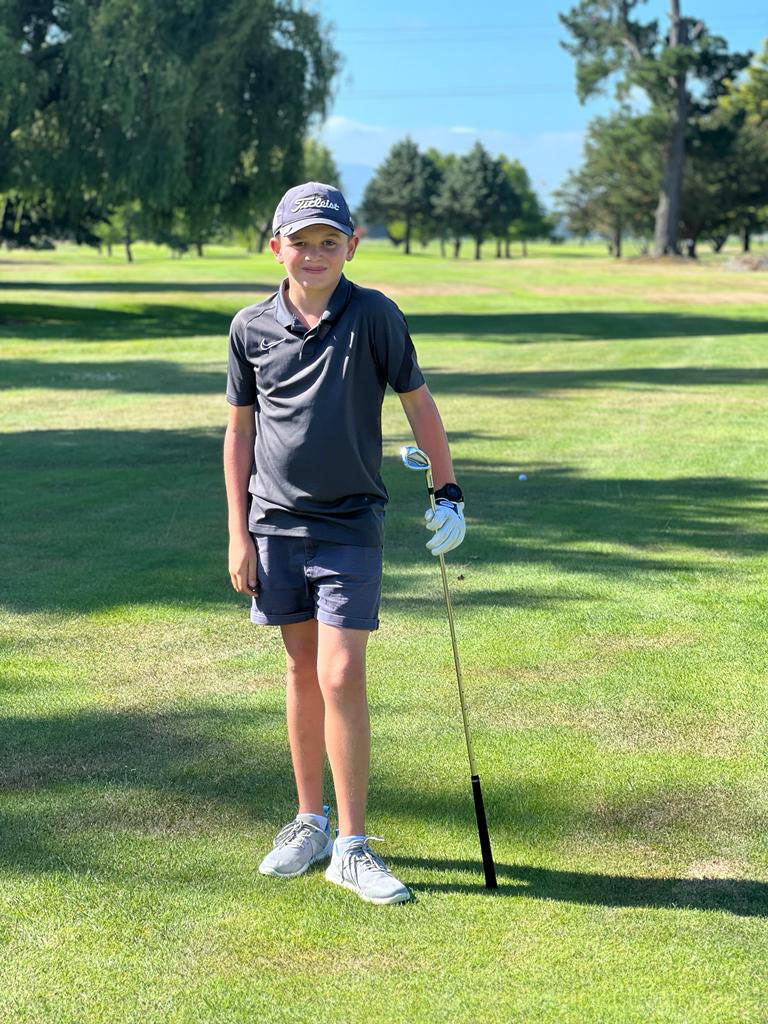 A member of the Geraldine Golf Club, Thomas, 13, will be the youngest player in the field but feels ready for the challenge after having the opportunity to really step up his game since moving to New Zealand.
"I first hit a few balls on the driving range with my father, when I was seven, and then played a few holes at a golf course about age nine," Thomas recalls.
"When my family moved to New Zealand from England in 2020, I then had the opportunity to get more serious about golf. My family had moved to Waihi School where my father was appointed as a Housemaster. During lockdown, we created a four-hole golf course on the fields around the school so that I could maintain my golf form.
"Now I have a golf GPS watch that keeps my stats, and I often find that I have walked up to 16 kilometres a day during my rounds. When I was home at Waihi, Dad would drop me at the Geraldine Golf Club in the morning and I would play in the Saturday competition against the adults and then do more practice after my game.
"In Year 8 at Waihi, I would have a lesson on Tuesday, play in the club twilight competition on Thursday, and then play golf after school on Friday and again on Saturday. I loved those sort of weeks. This year, it has been a bit harder to play with my College commitments.
"I am really looking forward to the championship next week and aim to get in as much practice as possible beforehand. We are then heading to England for a few weeks and I hope to play while there before I return to College."
Long term, Thomas plans to play more inter-club golf in Christchurch to help win a spot in one of the Canterbury junior representative teams.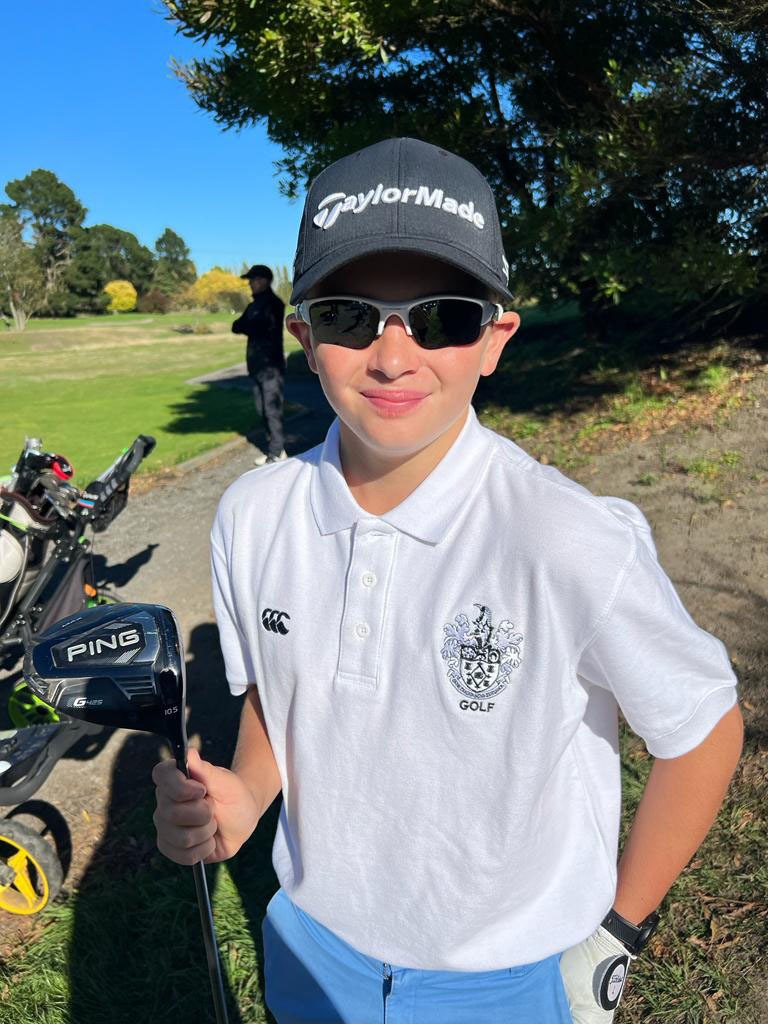 Over the past few years, Thomas has played at more than 50 golf courses during his school holidays. He has already picked up wins in the Dunedin Junior Masters at St Clair, the Avondale Junior Open, the Ashburton Junior Open 1st Stableford, a Canterbury Golf competition at Ellesmere, and the Methven Futures Canterbury competition.
The 54-hole national U16 championship at the Timaru Golf Club Levels course gets under way with a practice day on 29 August, followed by the tournament rounds over three days.