Thomson Trophy three-peat for College Basketball
College's Senior A Basketball team has won the Thomson Trophy for the third year in a row.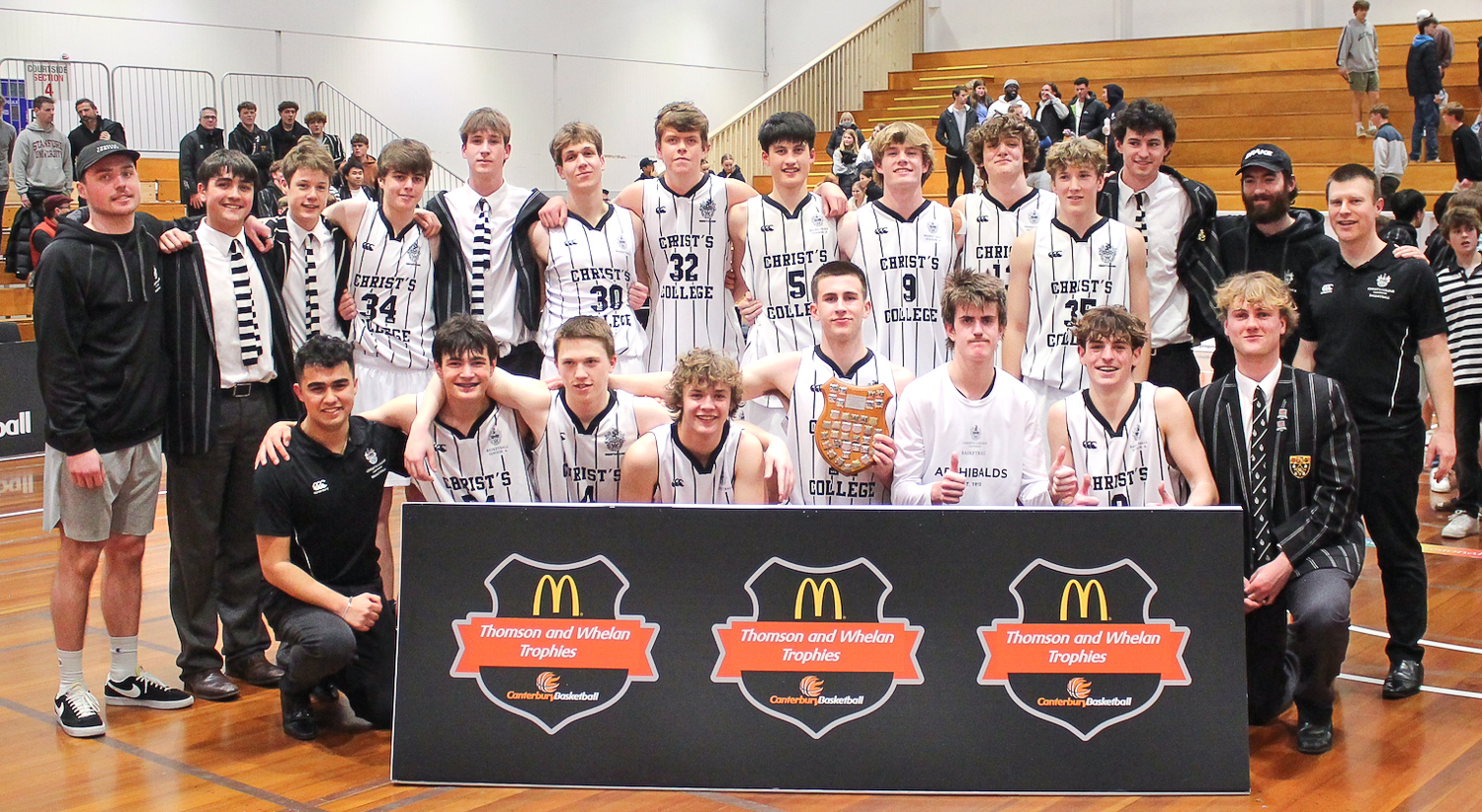 Under the guidance of 2022 New Zealand Coach of the Year Ben Sheat, College A is the first side to achieve the remarkable Canterbury Division One title three-peat since 2006.
"It has been our toughest title, battling through the challenges of sickness and injuries throughout the season," Ben says. "However, the boys have truly risen to the occasion in the final, winning 99–81 against St Thomas of Canterbury College.
"It was an awesome atmosphere for the game, with a crowd of about 1500 at Cowles Stadium. The support was outstanding, and the boys delivered a true team effort, with everyone making a major contribution.
"For our Year 13 players, it was a great way to end a massive season."
Ben, who has steered the side for five years, has also lauded the commitment and achievements of the whole squad.
"Throughout the season, all the boys have shown great resilience, powering up for each game and never backing away from the challenge."
Standout guard Tom Harrison – scoring 36 points – was named MVP in the final, while Hunter Adam was in equally fine form, adding a further 27 points.
Senior A squad: Tom Harrison, Nic Book, Hunter Adam, Jordan Braithwaite, Jacob Clements, Ihaka Cate, Bruno Vaughan, Will Jones, Truman Heath, Fergus Johnston, Austin Smith, Gus Eglinton, Matthew Lewis, Aston Nijjar, Robert McClean, Ed Davidson, Liam Jack, and Santino Felitti-Duter.
Coach: Ben Sheat.
Assistant Coaches: Joe Cook-Green, and Rani Hammond.
Manager: Caroline Black.