Taste the food, experience the culture
Flavours and tastes of international cuisine found their way into mouths and stomachs more used to burgers today as College boys tucked into food truck offerings at lunchtime during Round Square International Week.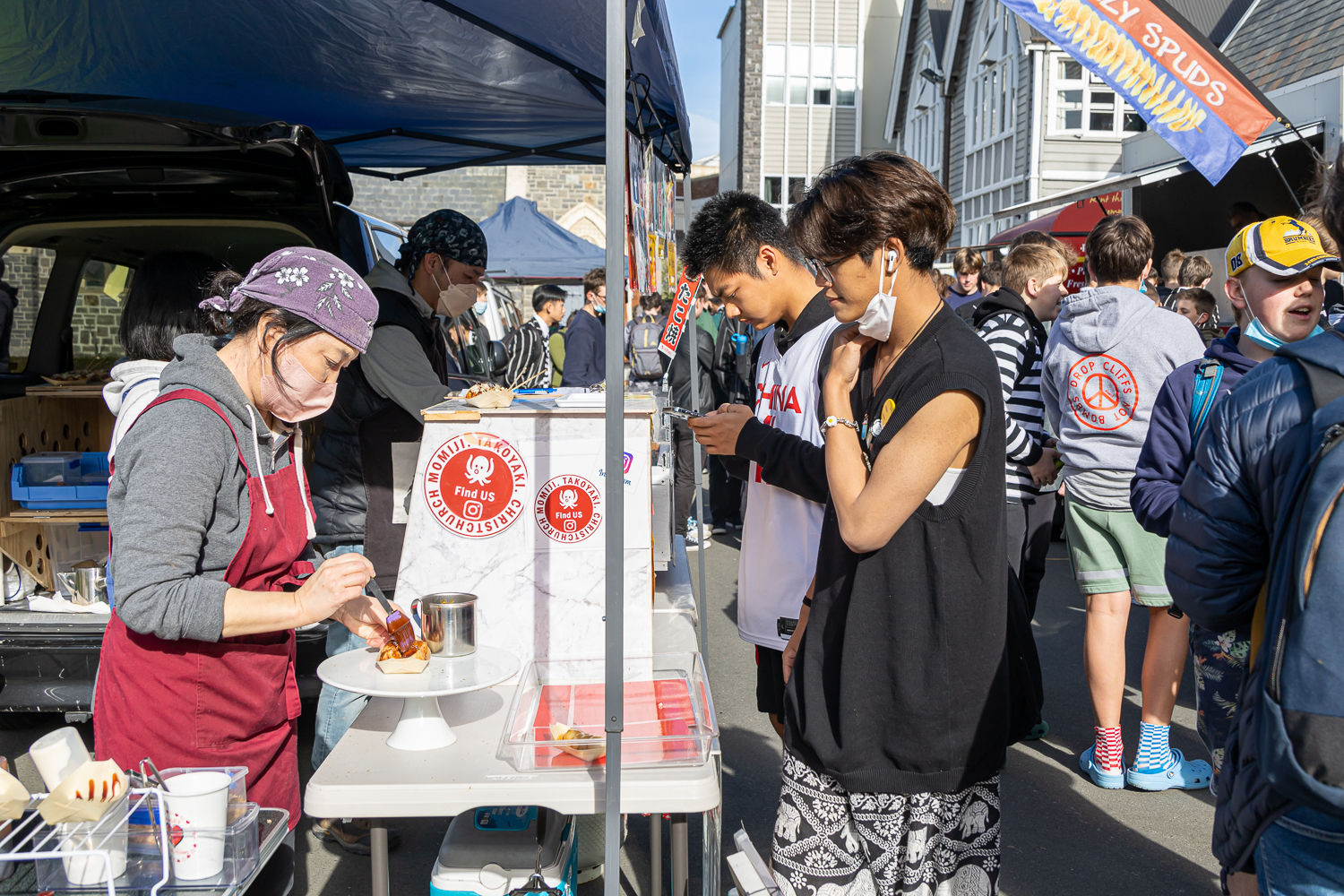 From Chinese dumplings to novel Spanish and Japanese delicacies, from pork crackling, okonomiyaki and chicken satay, the temptations smelled divine.

Big Band set the international tone earlier, with a joyously loud welcome to the week's assembly, Head of Round Square International Kevin Chiang then reminding everyone that at least nine languages are spoken in College, the students themselves stepping up to prove it. He said the school's efforts this week had been fantastic – to the betterment of Round Square projects, especially the establishment of a million new bee hives throughout Africa.
Yusef Elnahas and Matthew O'Connor, two "third culture kids", (each with a father and mother from two different countries, living as a family in a different country) gave insights to being living examples of diversity in action and encouraged everyone to "reach out."
"It means I've learnt to have Egyptian and Japanese food each day," said Yusef who described being different as "a super power in disguise."
Matthew, with an American father and a South Korean mother, also recommended trying new foods.
"The techniques, styles and tastes they bring give you insights into another culture."
Another six boys, wearing their countries national dress, explained the cultural significance – from jandals in Australia, to South Korean's golden dragons.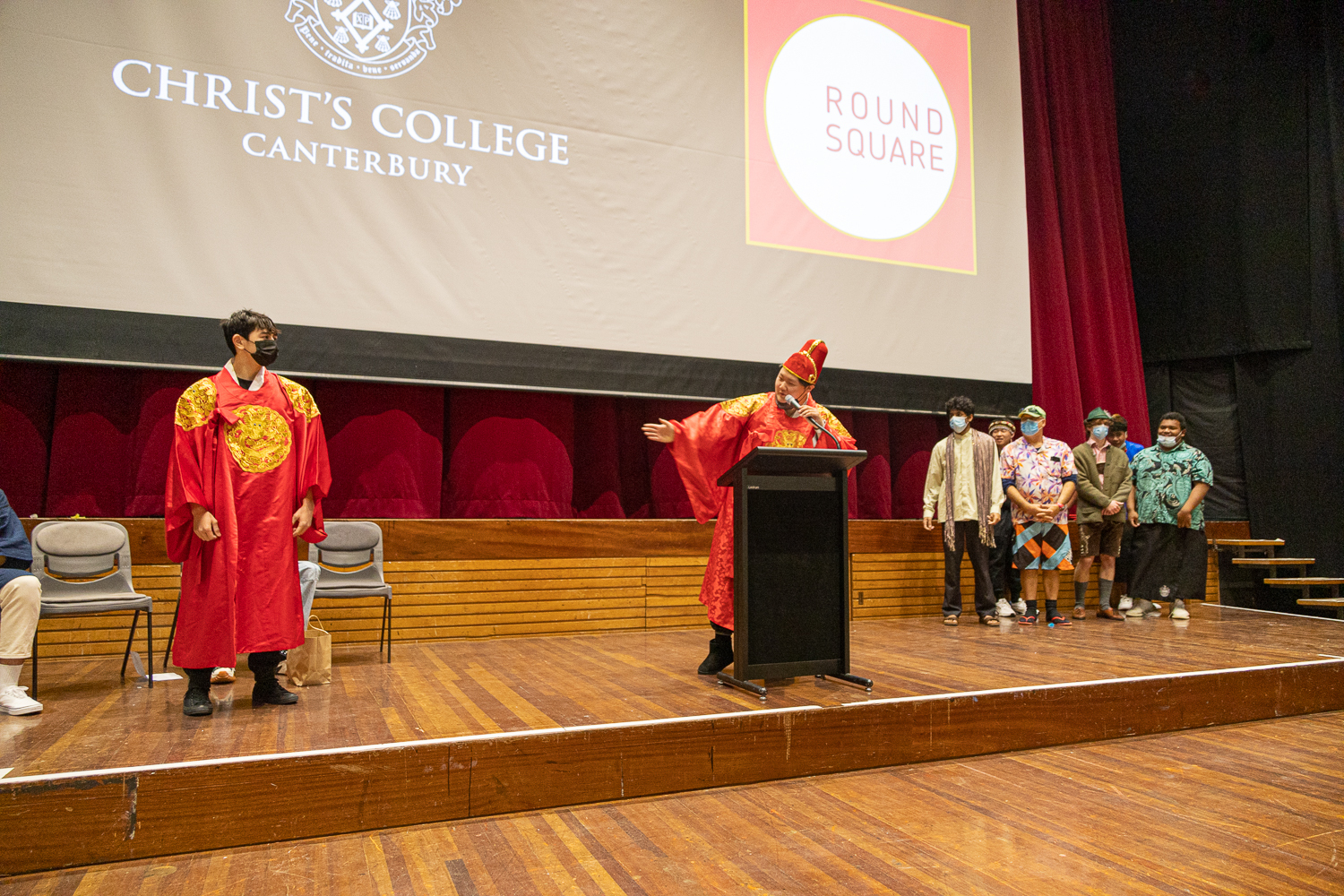 And the final touches to the assembly came from Luke Kim giving a guitar solo and the 1st XV singing a Fijian song.
Boarders this week were lucky to sample an international menu prepared by Executive Chef Rex Quigley and his talented team, with flags and posters giving the Dining Hall a festive feel.
The recipes were carefully researched and the ingredients meticulously sourced; the menu covered the Pacific Islands on Monday, the Ukraine on Tuesday, Malaysia on Wednesday, South America on Thursday and South Africa on Friday.
"We started doing this just at lunch about four years ago, and then included dinner. It's always really well received, especially the 'boy food' like Chicken Kiev, and Beef Piroshkis ("like a big pastie, from the Ukraine"). Our Chilean chef Tomas Hormazabal is in charge of ideas for South America day, and we have a Peruvian chicken and rice soup, Venezuelan hot dogs, Brazilia Feijoada, a black bean stew on the menu," says Rex.
The week wrapped up with South Africa's Bunny Chow, a chicken curry which proved very popular last year, and Bobotie with fruit chutney.
"The chefs love this week. It's a challenge for them; they like to do something a bit different but as close to the authentic dishes as possible. We have a great skill base here."