Taking the lead at Christ's College
Thirty-two head students have gathered at Christ's College to discover more about 'Being a Leading Man'.
Hosted by College, along with Head Prefect Ed Davidson, the Association of Boys' Schools of New Zealand (ABSNZ) conference focuses on the path to leadership, understanding and developing the right strengths to be an effective leader, and the importance of having greater awareness of gender diversity.
From Whangārei to Invercargill, head students from a range of schools specialising in the education of boys have taken part in the two-day conference, making the most of opportunities to grow their leadership skills and strengthen connections.
One of the student leaders, Dominic Simons from St Peter's College in Auckland, has described the ABSNZ conference as "one of the most fun and enlightening experiences I've ever had".
"I learnt so much about myself and how I best operate, as well as making new friends across the country," he says. "I've come out of it way more motivated and inspired to lead."
For Ed Davidson, the conference "was an insightful experience for all attendees".
"A variety of lessons were learnt about leadership and oneself," he says. "I am still reflecting on the invaluable words of the diverse speakers that addressed us and reminiscing on the company of my fellow head prefects."
Among the workshop leaders has been strengths coach Jade Beaman, who utilises the CliftonStrengths assessment tool to enhance individual confidence and achievement and enable each boy to better understand their innate skills.
In other workshops, College Head of English Chris Waugh has discussed leadership, masculinity, and gender diversity while Mathematics teacher – and coach of the gold medal-winning eights at the Tokyo Olympics – Tony O'Connor has spoken about leadership under pressure and goal setting. Eco-Action Nursery Trust co-founder David Newton has shared his views on leading the way to nurturing a better environment.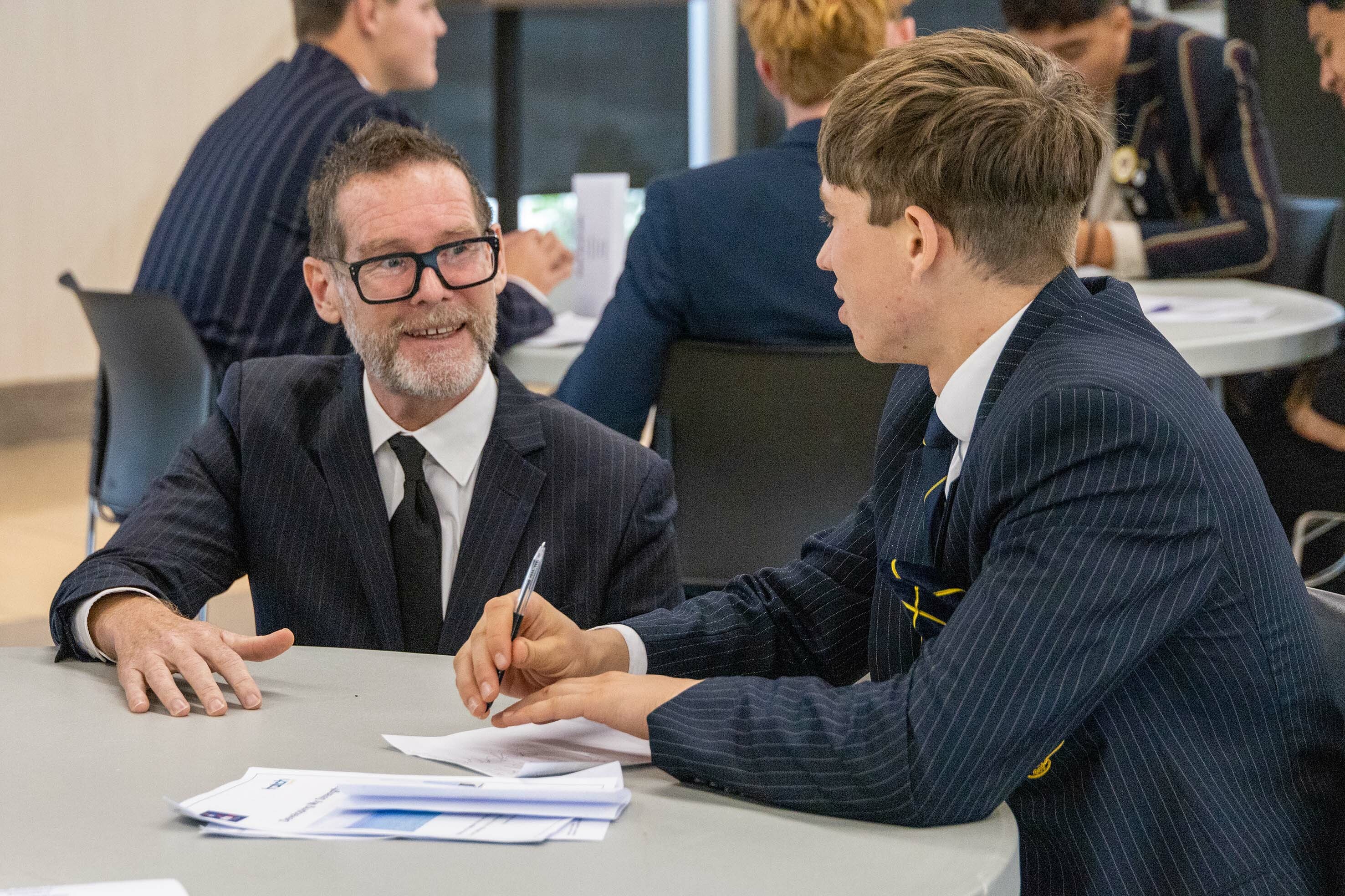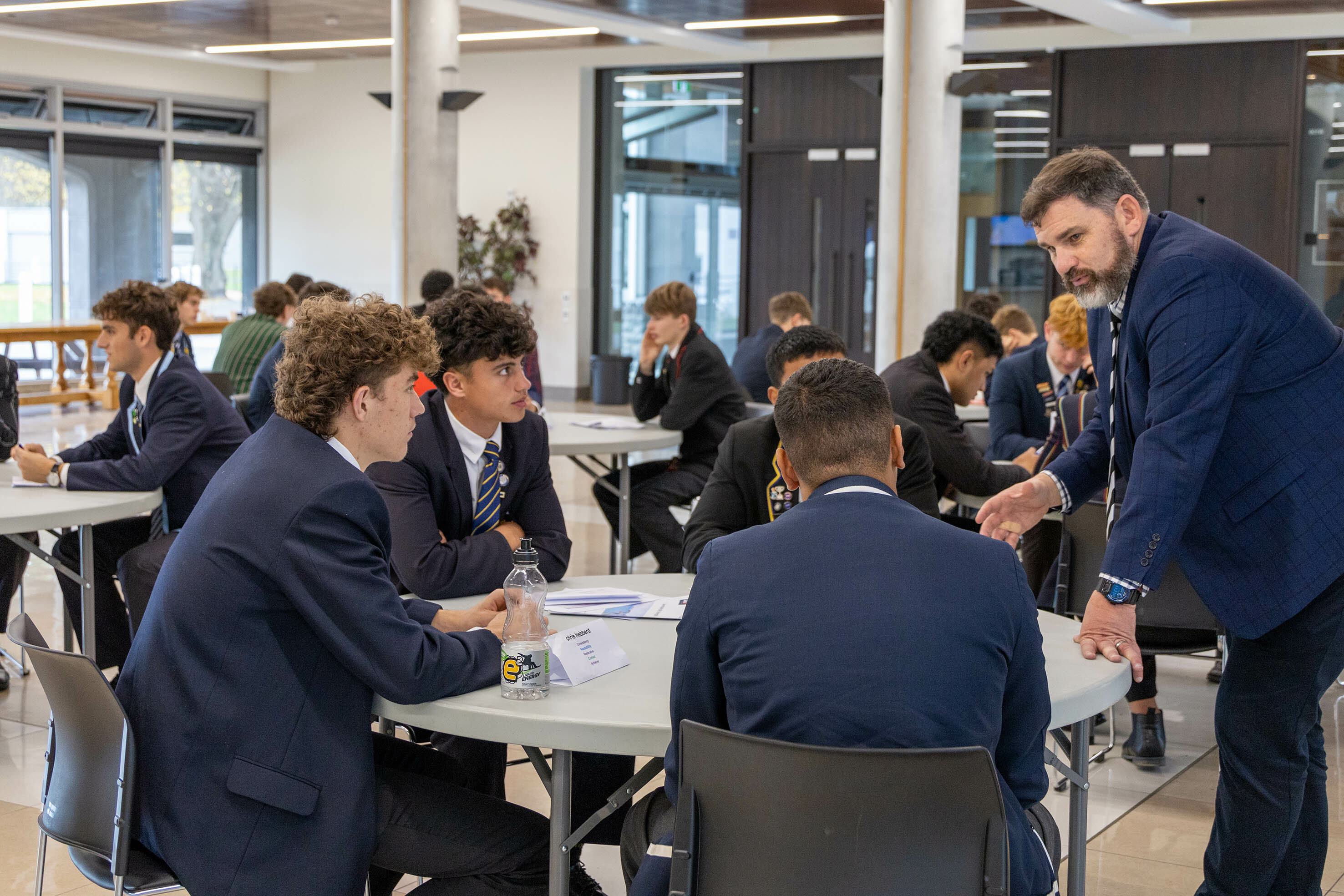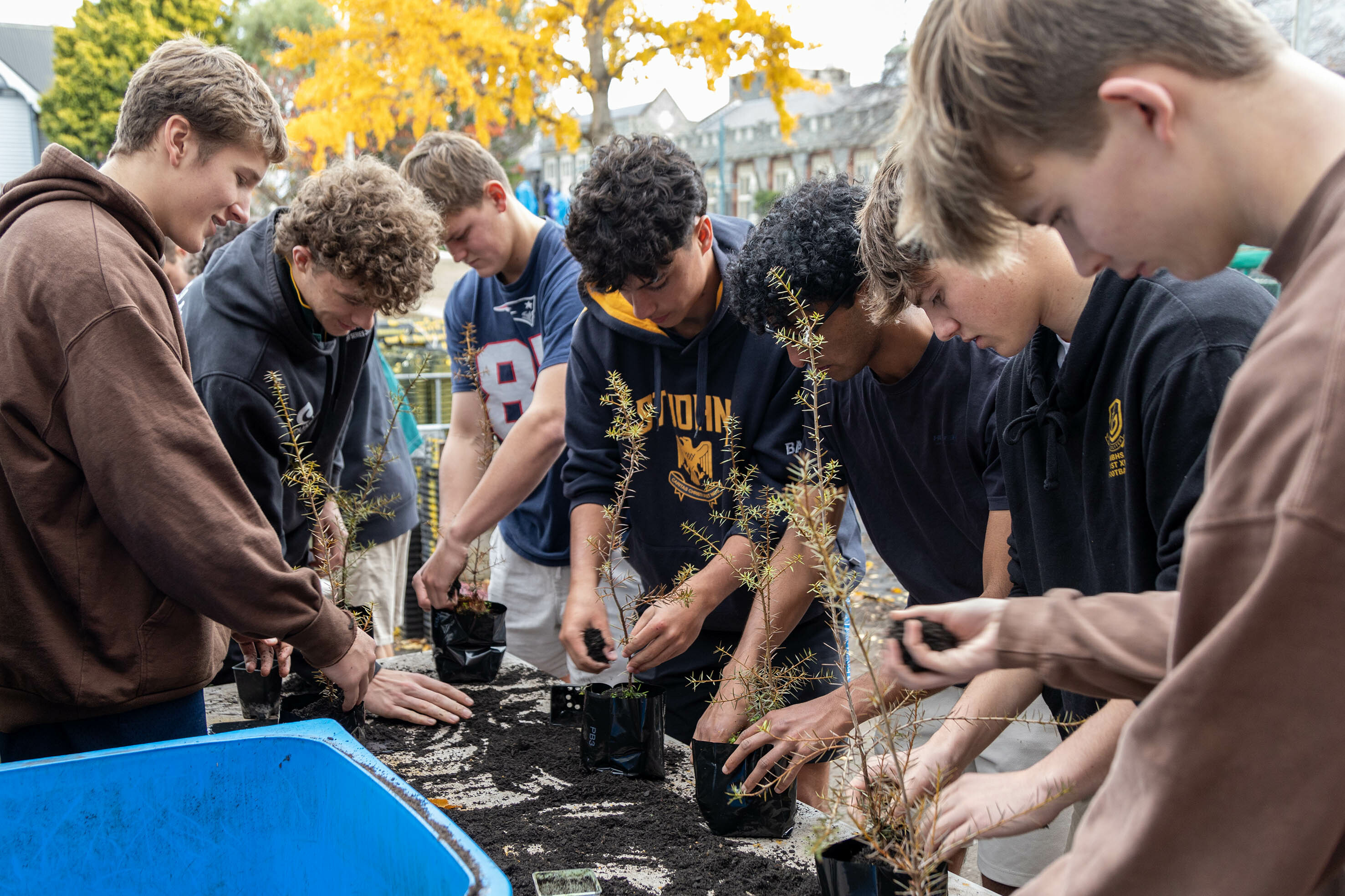 At a conference dinner in the Dining Hall, Crusaders players Willi Heinz and Zach Gallagher have shared several insights with the boy from their experiences as professional rugby players and role models.