Taking note of The Yale Spizzwinks(?)
America's acclaimed – and oldest – undergraduate a cappella group, The Yale Spizzwinks(?), has struck a stunning chord at Christ's College, mesmerizing students with their performance, and then sharing their vocal skills with College's Schola Cantorum.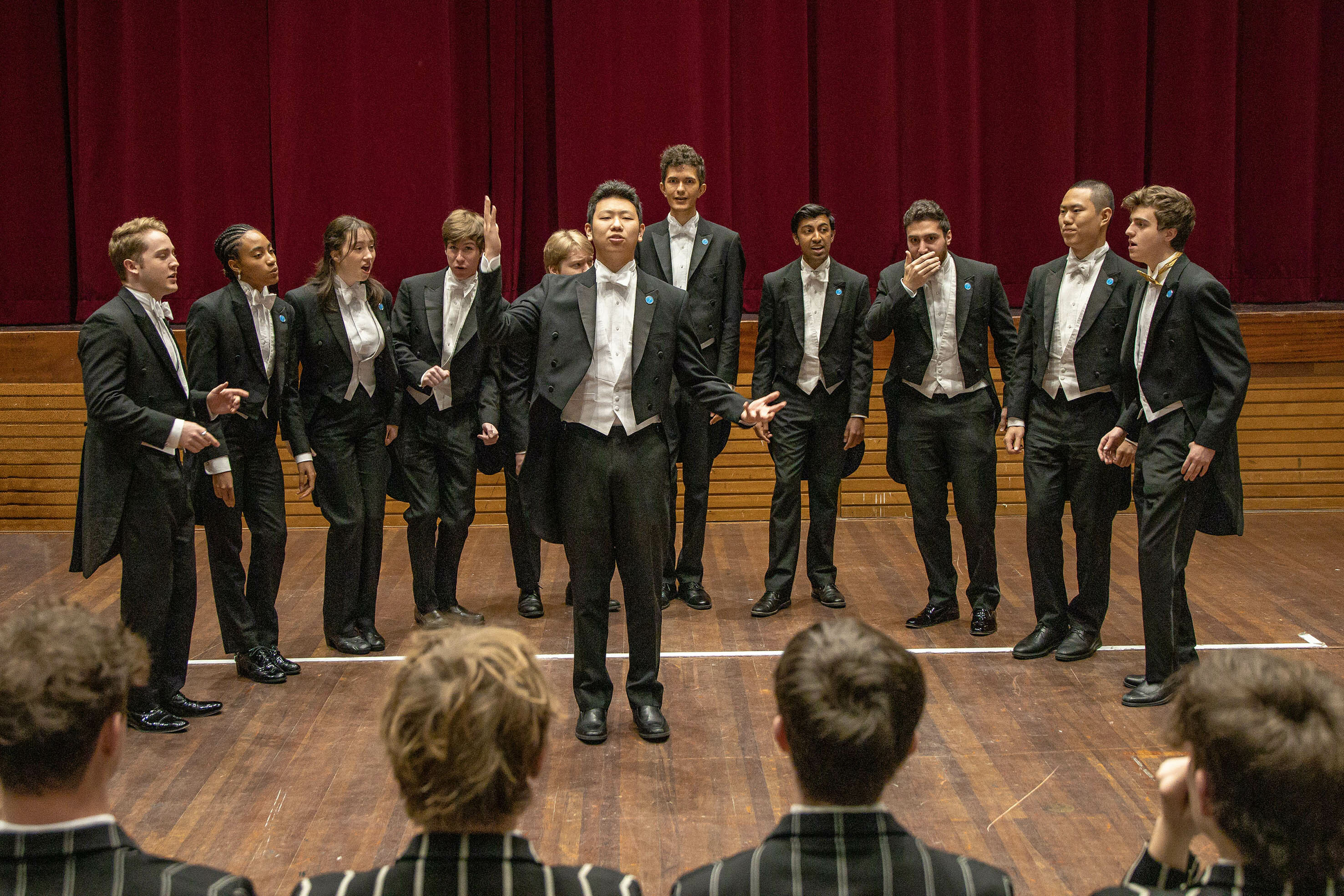 Featuring two women for the first time this year, the 12-strong group – established in 1914 – entertains audiences around the world while its members also juggle studies at one of the most prestigious universities in the United States.
Bass Liam Richardson, who is majoring in Statistics and Data Science, says it is the singers' first visit to New Zealand and "very exciting" for everyone.
It is also the first year the group – aged 18–22 – has included two women, tenors Xari Carbins and Tabatha Stewart, who have brought a "richer tone" to The Yale Spizzwinks(?). All members are studying a range of subjects, including architecture, music performance, and biology, leading to medicine. However, each is united in a passion for a cappella singing.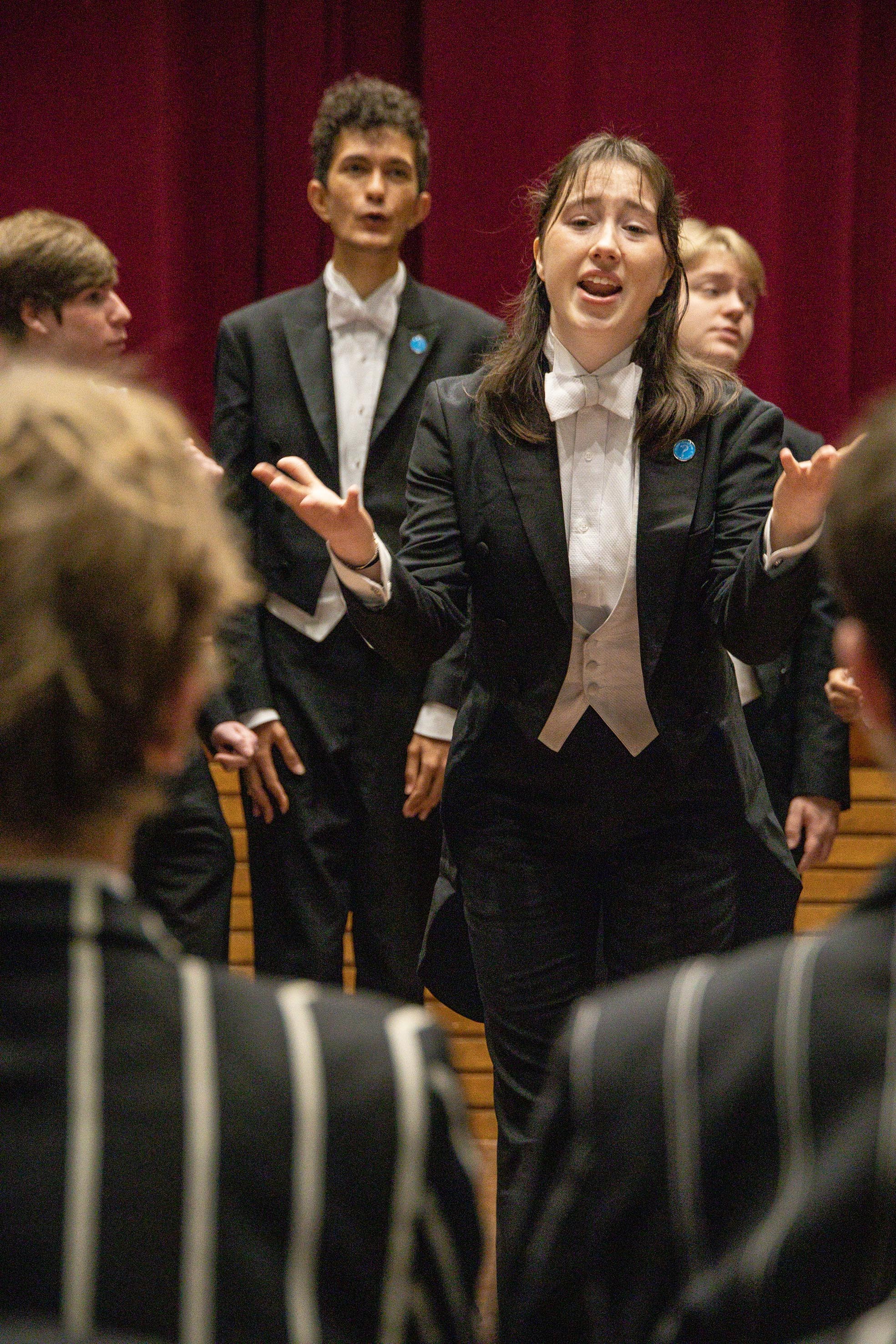 The group performs around the world during university holidays, including appearances at Madison Square Garden and Carnegie Hall in New York and the Forbidden City Concert Hall in Beijing, China, and lives up to its motto – Never don't go.
The Yale Spizzwinks(?) aims to enrich the musical world both at home and abroad, combining performance and outreach experiences.
"For many of us, it is the only chance to come here," Liam says. "We often visit boys' schools as we have so many male choristers. We want to encourage people to start singing and we enjoy it so much. We also have a diverse repertoire. Singing is a lot of fun and it should remain that way, and music, in general, is a lot of fun. Follow that passion."
Liam and his fellow singers have been impressed by Schola Cantorum and have appreciated seeing performances of two of the College waiata during their visit.
"It is a great honour for the school to have a song of its own and engage with the local heritage in that way."
College Director of Music Robert Aburn has welcomed The Spizzwinks(?) to the school, adding that it is a "wonderful opportunity to watch and learn from such an entertaining and accomplished internationally renowned performance group".