Sustainable tools of the trade on show
Sustainability focused Temp Tags, Scrubbers, Tuckin, and DTB Baits may be among the most successful businesses of tomorrow.
Business, Innovation and Enterprise students have been busy marketing their products and services at a special Trade Fair in the Chapman Room.
One of the College's new Diploma options, the enterprise course offers Years 10–11 boys the opportunity to generate business ideas and develop concepts in order to bring products to the market. This year, the focus is on sustainability.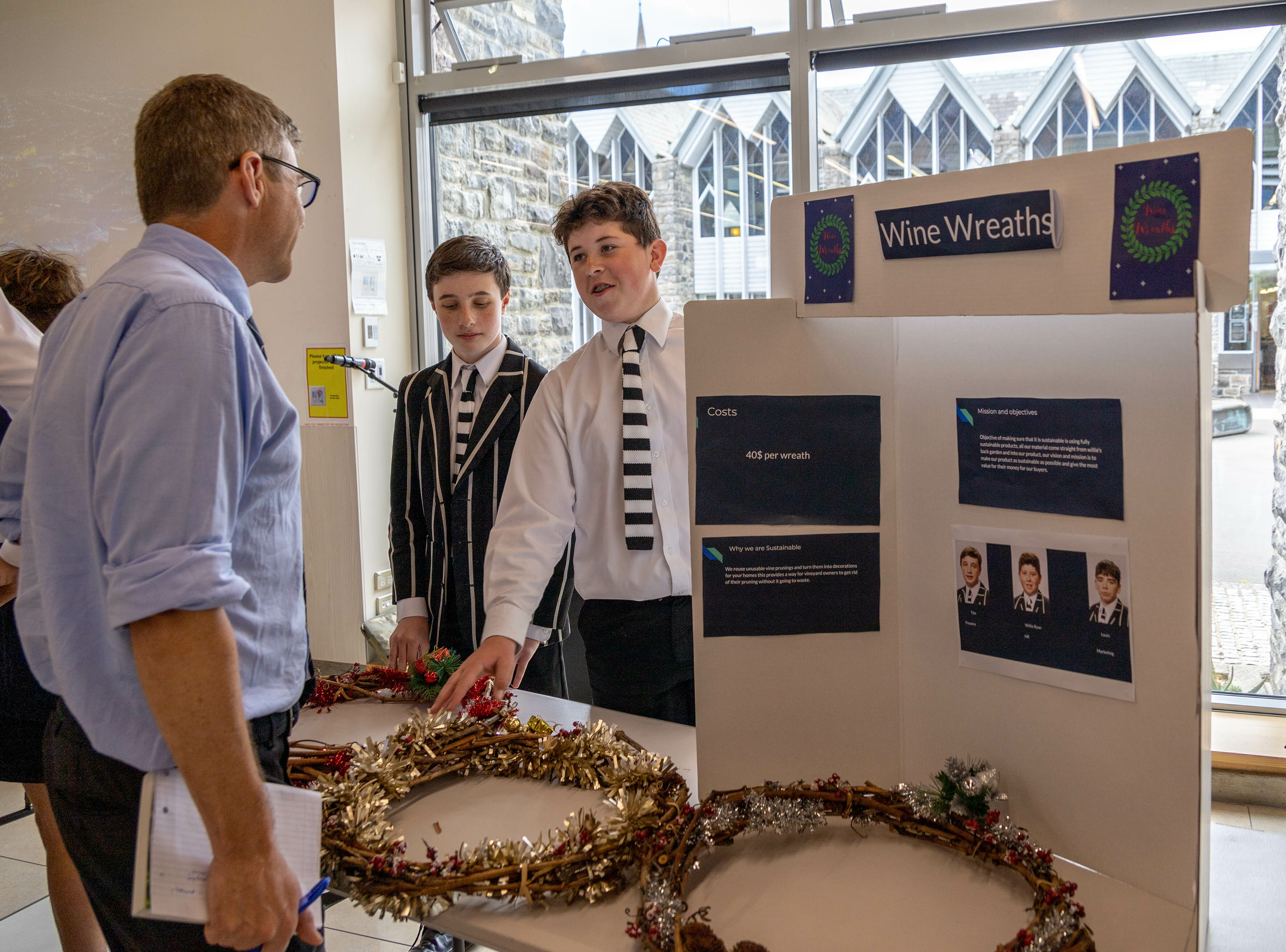 Head of Department – Commerce Katie Southworth says the boys have come up with some exceptional ideas and products.
"The array on display showcases their innovative approach and commitment to sustainability," she says.
Among the impressive concepts on show is Temp Tags, an agricultural-based technology business that aims to revolutionise the farming industry.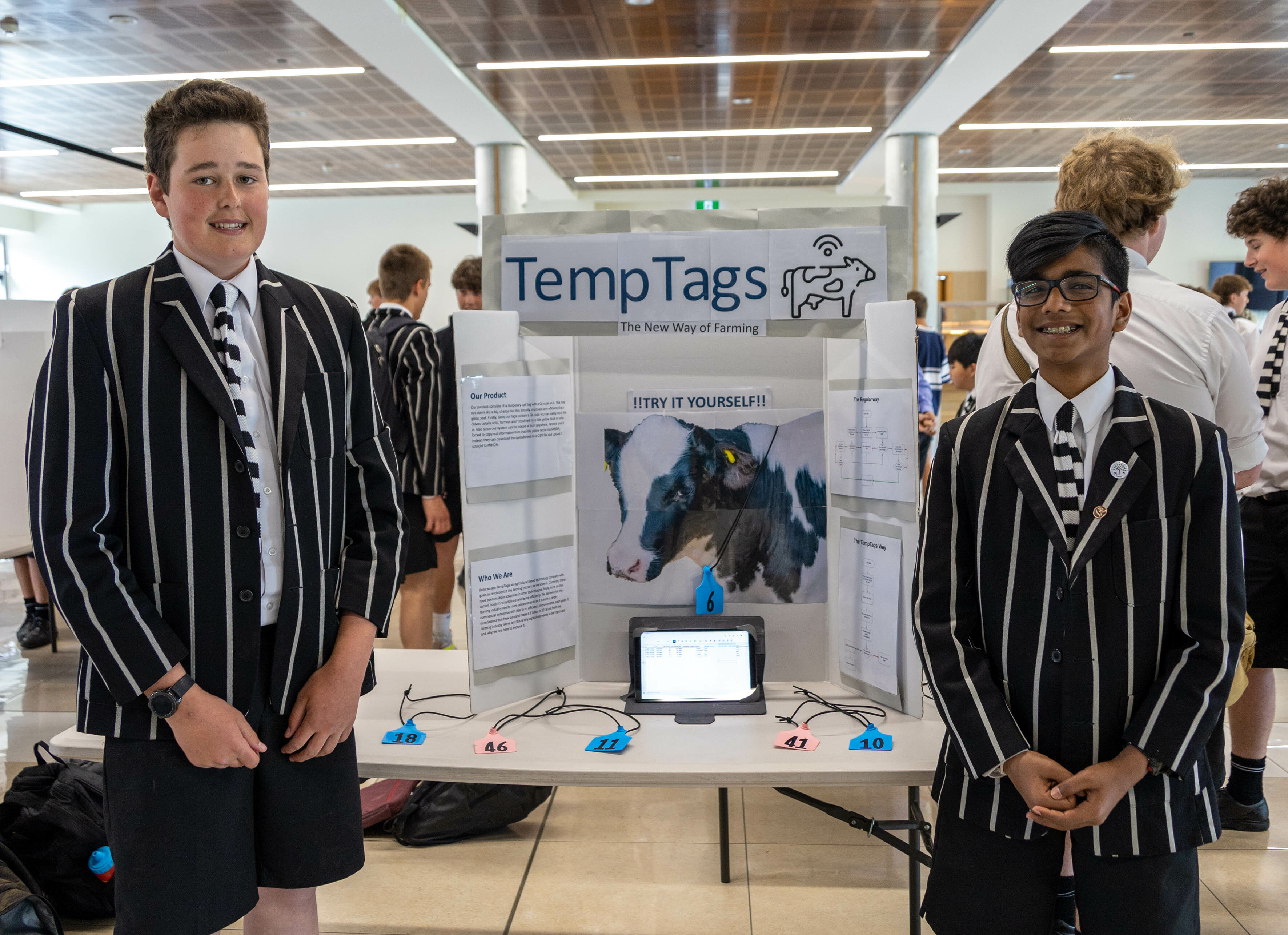 Created by Tinura Gajamange, TJ Cathro, Matthew Geddes, and Benson Geng-Wang, Temp Tags offers a temporary calf tag with a QR code in order to boost farm-related records.
Matthew explains that the boys are already in initial talks with a herd improvement company about potentially bringing their product to the market.
Several other concepts have attracted interest at the Trade Fair, including Scrubbers, a cleaning product made from recycling milk containers, and HWClean, a bin cleaning service.
Tuckin, a tuck shop website for easy ordering, GRL Platter Boards, created from recycled wine barrels, and recycled Rākau Chopping Boards have proved popular, along with Wine Wreaths, created from vines.
Among the other ideas are BanaB (a healthy alternative to potato chips), Nature Holders (a recycled photo holder) and DTB Baits (a recycled and naturally resourced fishing lure), as well as premium cordial, beeswax wraps, scented candles, and a hanging rubbish bin.