Sustainable ideas prove winners at Trade Fair
Lawn mowing, an app for ordering school lunches, a key ring company featuring corks and scrap-metal, washable car bins for clean cars, water-resistant backpacks – with sustainability as its theme, the 2022 Commerce, Business, Innovation and Enterprise Trade Fair was a winner.
Some stalls were sold out within minutes, including the dried apple slices and the dog toys; others did healthy sales, including the COG wooden puzzles, and Sticky Surf, the 100% beeswax and coconut oil surf wax.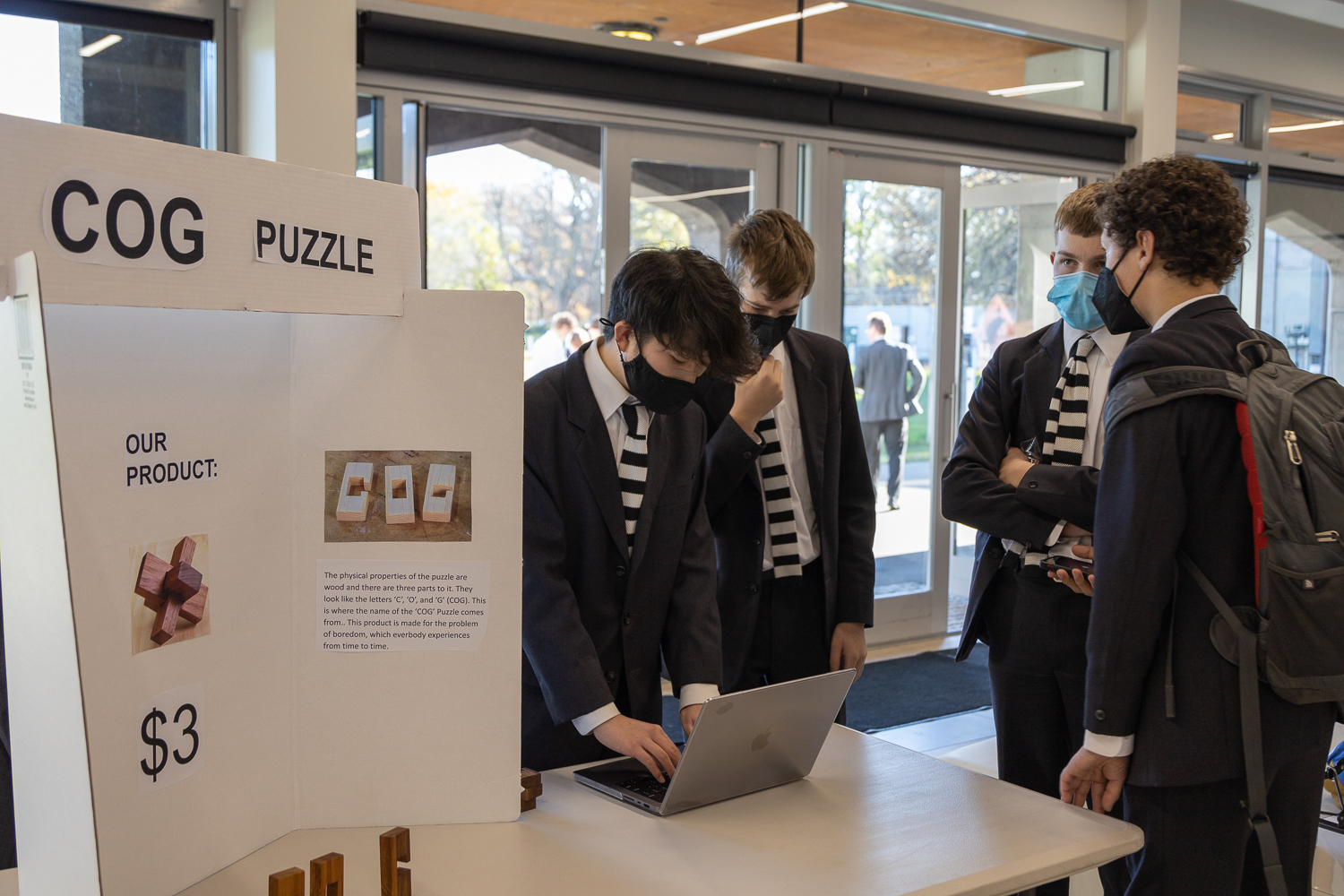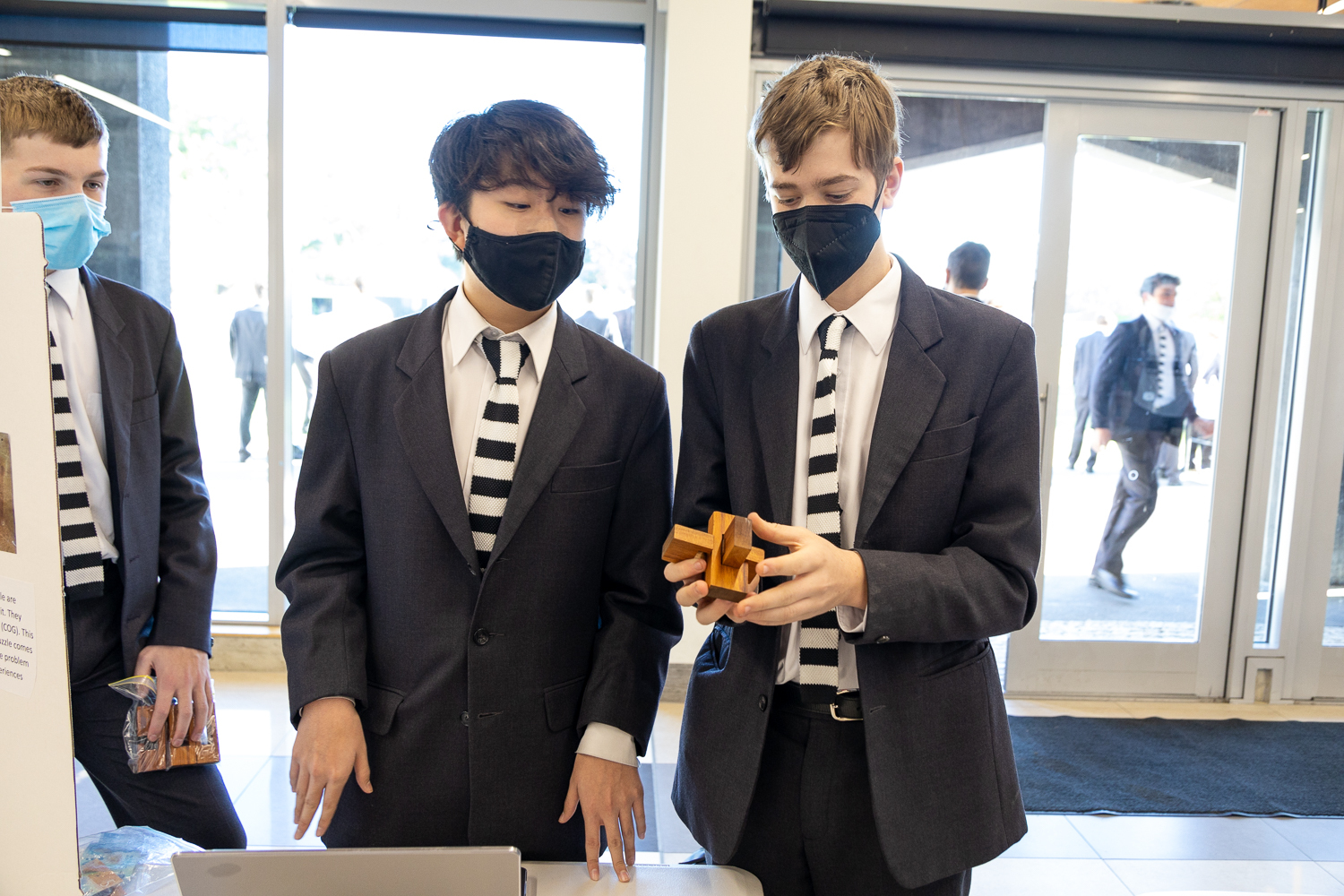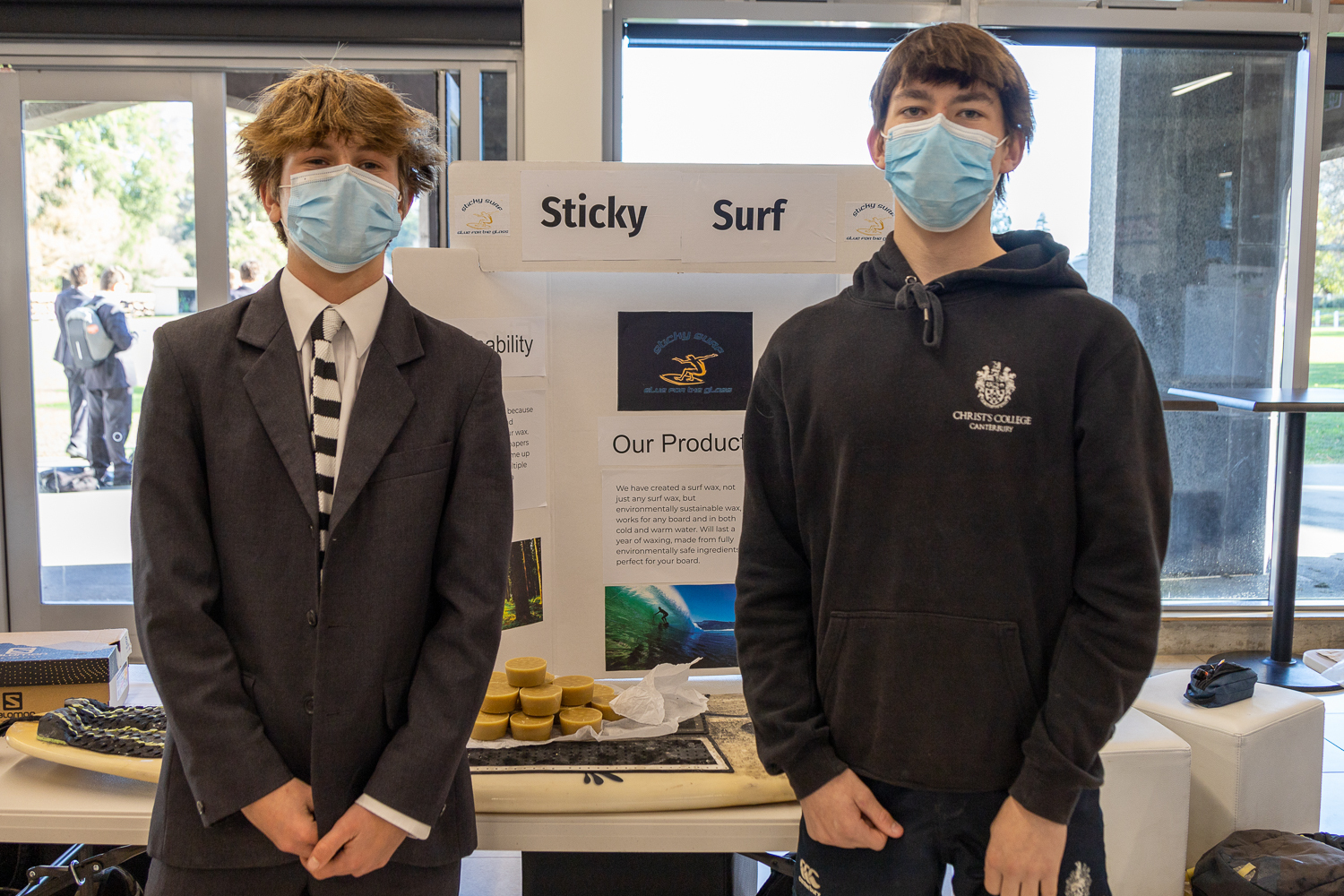 The Chapman Room was buzzing with activity on Friday lunchtime (10 June), as the students in the Year 10 and 11 Commerce Business Innovation and Enterprise course marketed their products, based on business ideas along the theme of sustainability.

One of the College's new Diploma courses, the three classes involved proved adept at generating ideas, and developing and marketing their concepts.
The students' enthusiasm was tangible and their marketing prowess impressive. Many students from the wider school community, plus staff, were on hand to experience the Trade Fair and make purchases.
Some of the stall holders plan to continue to operate their businesses, and could see real potential in their enterprises. The Eco-glass team was among them, answering queries about engraving their products – old bottles which they cut, smooth and sell as glass ware or vases.