Soluwrist 'wallet' investment pays off
A sustainable wrist 'wallet' that protects your credit and debit cards is under development by a trio of Year 13 Business Studies students.

Soluwrist – your wallet in one – is the brainchild of Lawson Davey, Tom Goodfellow and Joey Young. It is the first start-up presentation by College students to win funding from the Young Enterprise Scheme, which supports up-and-coming entrepreneurs.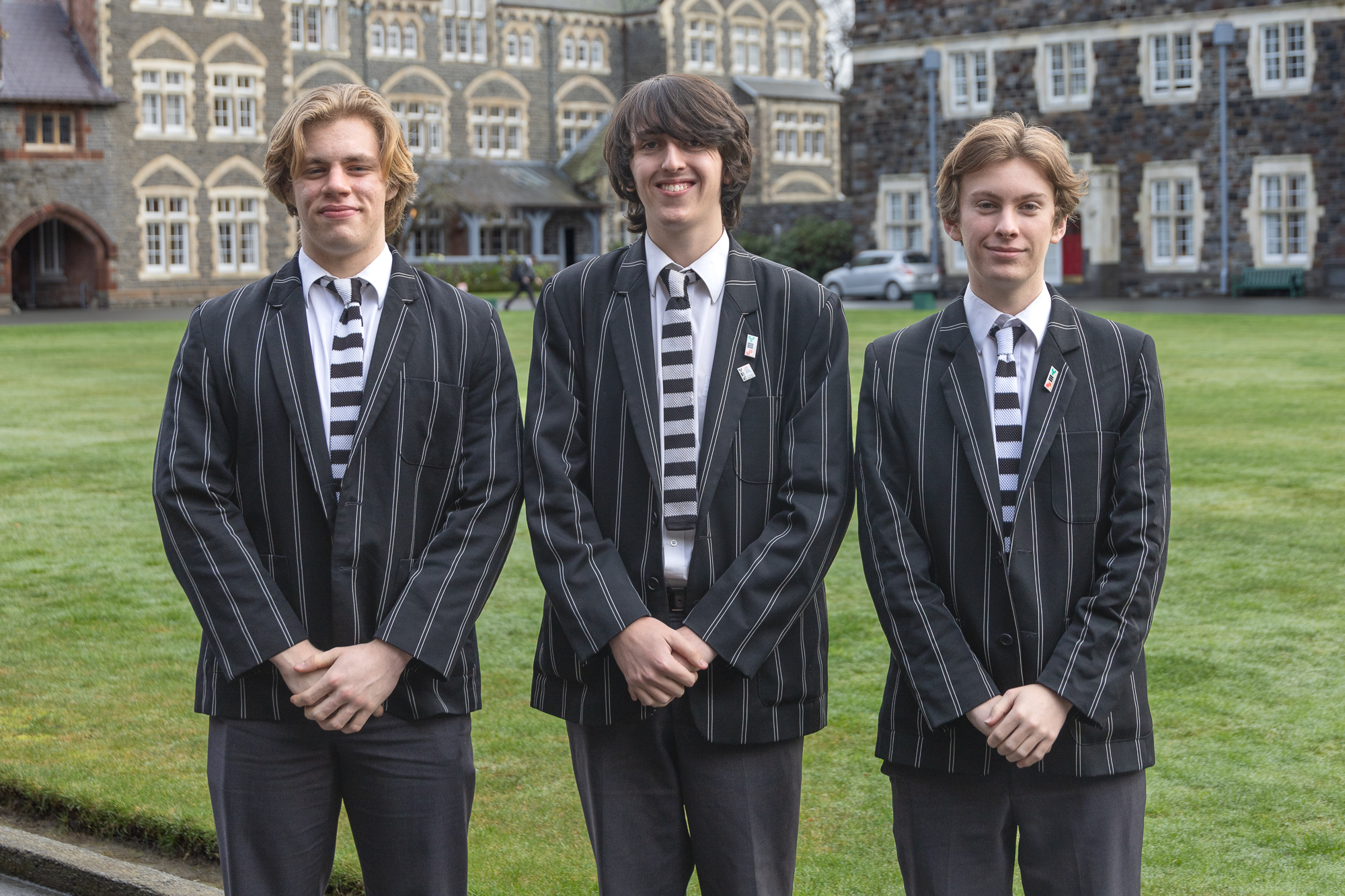 By using Soluwrist, wearers will be able to leave their cards at home and forgo carrying a bulky wallet as their customized 'wallet' will contain all the information.
Soluwrist also targets a safer approach to 'carrying' credit and debit cards as it can be disabled at the touch of a button.
While the concept has found favour, the students are now seeking investment for product and software development to enable all payments – along with a driver's licence and social media links – to be connected via a near-field communication (NFC) chip in your Soluwrist. In turn, the wearable chip will 'communicate' with payment methods.
"It has been a cool project as we are all friends and have been able to work collaboratively on ideas," the young entrepreneurs say.
"We hope to grow our effective business skills in developing a concept to deliver an innovative approach – Soluwrist – to consumers by the end of the year. We all plan to continue with enhancing Soluwrist on leaving school, along with our university courses."
Equally important, Soluwrist will be a stylish accessory, with a range of colours and striking designs and the integral chip able to be switched between different wristbands.
To find out more about Soluwrist, go to: https://soluwrist.com/