Setting sail for a better world
Year 13 student and sailor Arthur Mahon shares his voyage of discovery as a member of a special crew focusing on sailing, marine conservation and environmental protection.
Recently, I was part of a group of 20 youth sailors from around New Zealand selected to take part in a programme run by BLAKE, in conjunction with Yachting New Zealand and the New Zealand Sailing Trust. The programme focuses on the legacy of one of the greatest Kiwi yachtsmen, Sir Peter Blake, particularly his environmental work.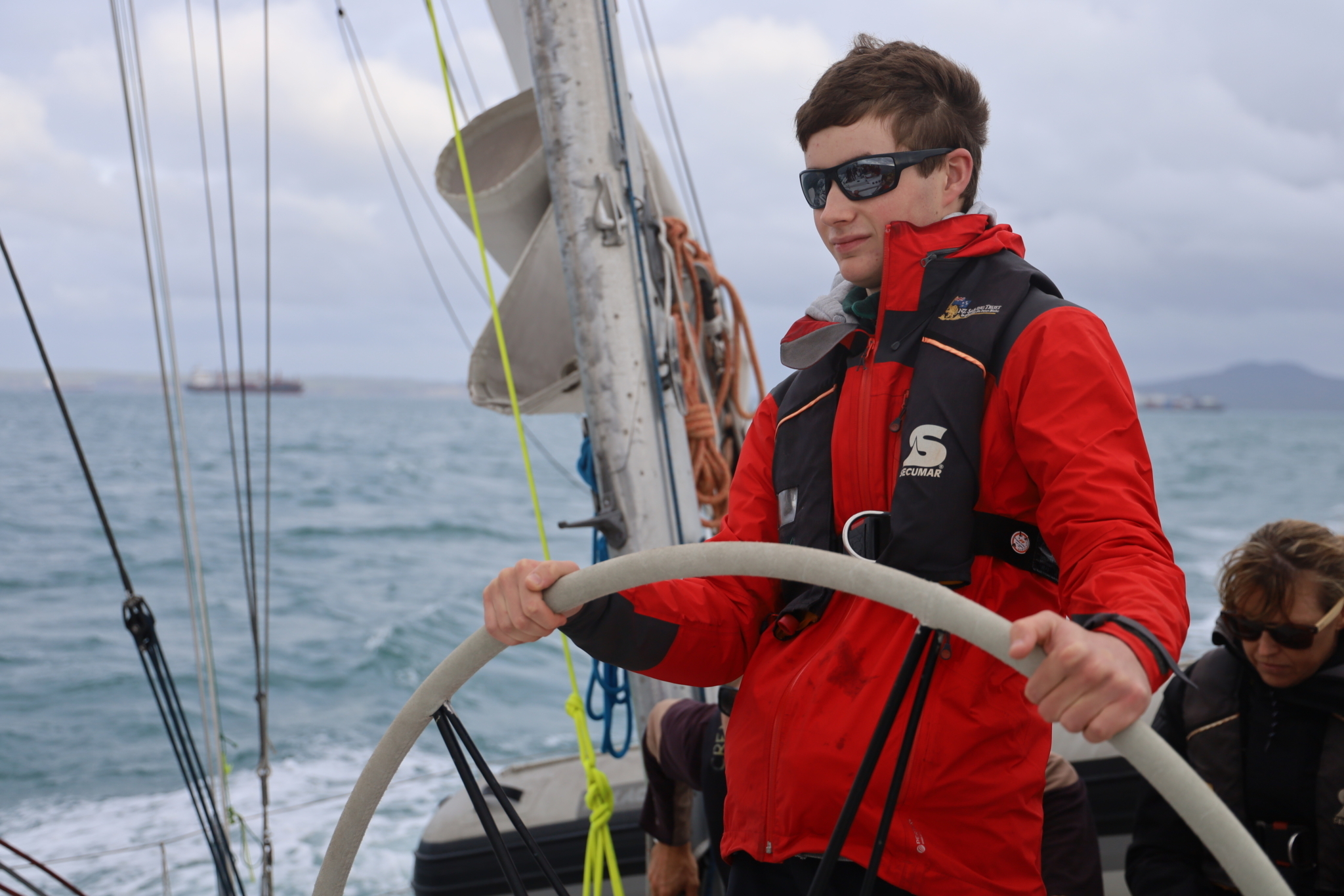 BLAKE – formerly the Sir Peter Blake Trust – runs youth environmental leadership programmes each year, as well as voyages with the New Zealand Navy and ambassadorships. My programme was an extension of the land-based BLAKE Inspire, focusing on sailing and marine conservation and environmental protection. We spent three days sailing on board Steinlager 2, Sir Peter Blake's winning Whitbread Round the World Race boat from 1989–90. Sir Peter skippered the boat to victory on all six legs to claim both line and handicap honours – a feat never repeated.
We spent a day on TiriTiri Matangi Island sanctuary investigating and observing birdlife, as well as doing plankton collection on Waiheke Island, along with enjoying numerous panel discussions with leading sailors and environmentalists, all while sailing in strong winds around Hauraki Gulf.
We also spent a day with Team New Zealand – learning how it uses hydrogen for its new chase boats – as well as spending an afternoon with High Performance Sport New Zealand and attending a panel discussion with Sir Peter's daughter, Sarah-Jane Blake, and elite yachtsman and environmentalist Mark Orams.
At the end of the week, we each had to come up with an environmental action plan to help our sailing club combat issues that they faced, as well as getting onboard with the Yachting New Zealand Clean Club Programme.
It was a fantastic week, with an amazing group of young and forthcoming leaders, and a great chance to meet lots of people within sailing and environmental groups.
I recommend that anyone interested in the environment take part in one of the BLAKE Inspire programmes as they open up so many opportunities.
Special thanks to BLAKE, Yachting New Zealand, the New Zealand Sailing Trust and everyone else who helped make this week a success.
Photos: BLAKE