Round Square – exchanging places in Tasmania
When James met Seton and Connor met Charles, they believed it was the beginning of a lifelong friendship. All four boys were ready to exchange addresses and embark on a voyage of discovery, despite living on opposites sides of the Tasman Sea.
Stepping into each other's schools – one in Christchurch and the other in Launceston – the four Year 9 students (Year 8 in Australia) have quickly discovered the benefits of being part of the Round Square exchange programme that is open to a diverse network of schools.

Both Christ's College and Scotch Oakburn School in Tasmania are Round Square independent schools, valuing the ethos of a culture of connection to create opportunities for students to develop international understanding, self-confidence, and a range of interpersonal skill. Round Square also aims to nurture compassionate future leaders. While the pandemic had brought the exchange programme to a halt for several years, it was back on track this year.
In early May, College students Connor MacKenzie and James Reed were welcomed to Scotch Oakburn School, where promoting global citizenship and seeing students share common aspirations for the future benefitted all involved. A few weeks later, Scotch Oakburn School students Charles Corrigan and Seton Brock flew across the Tasman with Connor and James, exchanging Tasmania for Canterbury.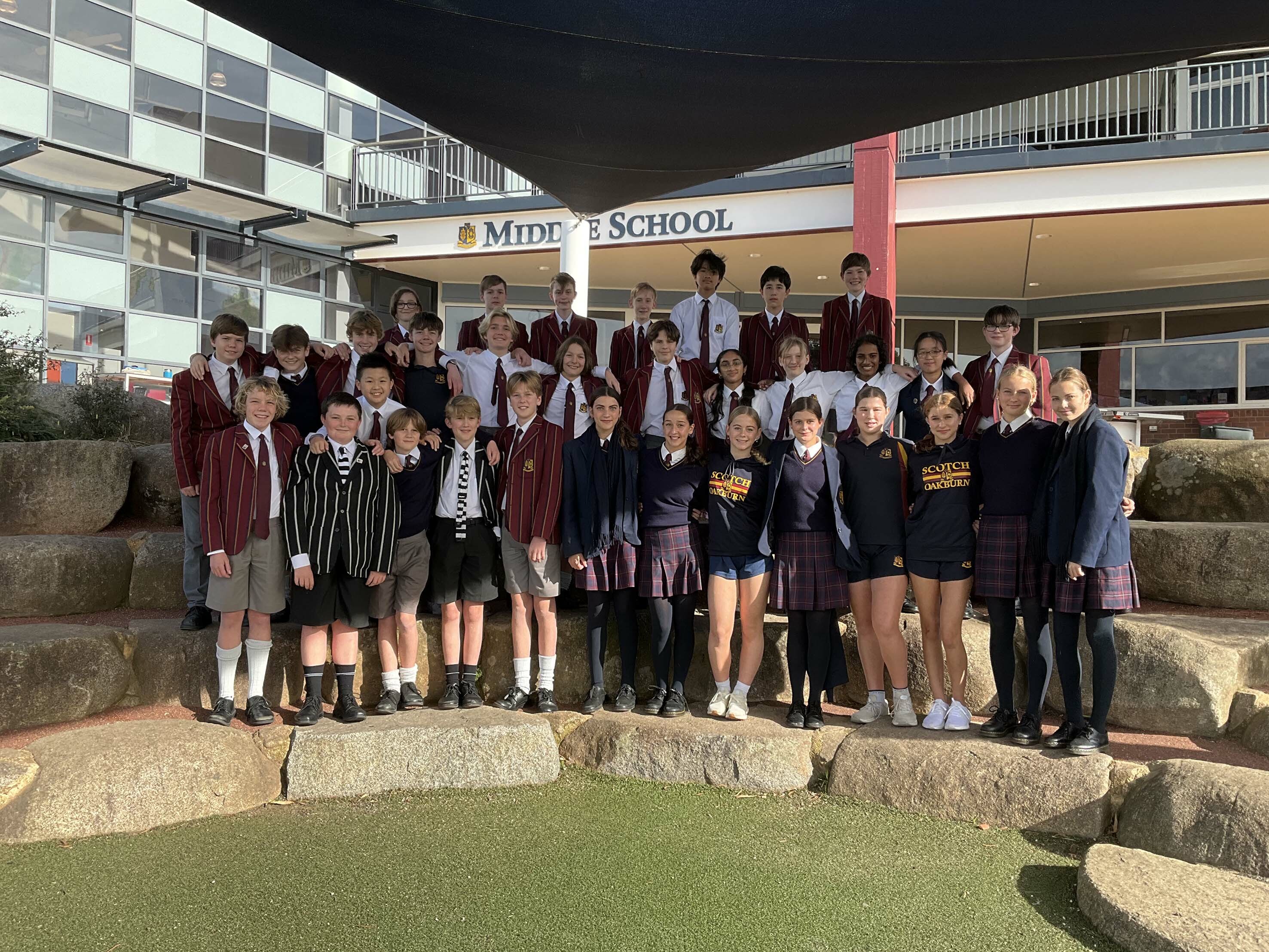 Connor has enjoyed his trip so much that he is heading back to Tasmania in December.
"I really enjoyed the exchange and I loved the new environment," he says, adding that everyone has been "nice and welcoming". "I have made some friends that I'll keep for life and I am extremely grateful that I went. I loved how genuine everyone was. What I enjoyed the most was going to Derby – a place in Tasmania – at the weekend.
"At first, I thought being thrown into the deep end by living with a random family would be hard and awkward but I was wrong. In fact, I am going back at Christmas."
For Charles, spending time with Connor has been a great experience and the boys "definitely plan to stay in touch".
"The Round Square exchange gives you a new experience," the Scotch Oakburn student, who is in his last Middle School year in Tasmania, says. "It is my first visit to New Zealand and I have got on well with Connor.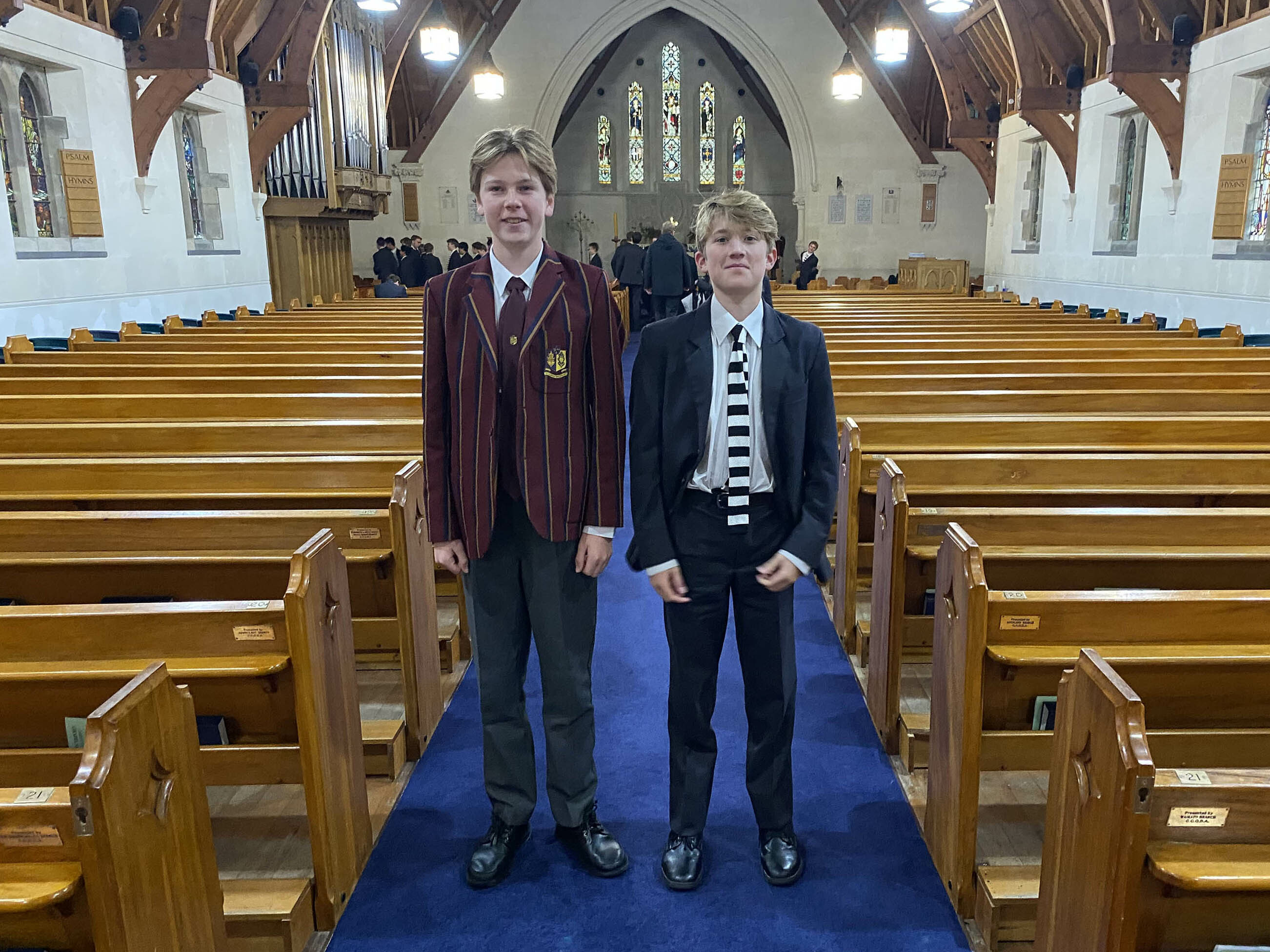 "At College, I have really enjoyed the boarders' lunches in the Dining Hall and, as a Jacobs House member, I like the House system here, with a physical House where you can go and relax. It's a positive environment and everyone has been very welcoming."
While he prefers the co-ed environment of his school, Charles has found it interesting to experience a few weeks at College. He has made the most of his French and Mathematics classes here, along the opportunity to continue to play hockey and be part of a team. Away from the campus, his favourite experiences include a visit to Castle Hill and ziplining in the Port Hills, with the latter a "great way to see Christchurch".
To any boy considering a Round Square exchange, Charles urges students to grasp the chance, saying "you should definitely do it".
Seton agrees, adding that it has been a good "to step out of your comfort zone" and make the most of a Round Square exchange.
"Learning how to board" for the first time has been high on his list of personal favourites, along with relishing the Flower's House environment and the way the school community "has opened their arms to me and included me in all of the things".
"It is the first time I have stayed away like this and it has been good to have somewhere to go and play games," Seton says of the House system.
He has also appreciated the chance to sing alongside James in the Chapel Choir and join in at Assembly to present the new College waiata.
Seton, who has a Kiwi connection through his mother, has made the most of his time outside school, visiting the West Coast to cycle and swim and see the Pancake Rocks in Punakaiki. He has also travelled on the bus to Sumner with James and indulged in his new appreciation for a Kiwi favourite, Goody Goody Gum Drops ice cream.
He values his Round Square exchange, explaining that "it teaches you a lot" through "getting yourself immersed in a different community and making new friends".
"There are only two of us here on the exchange, so most people know who you are before you even know them," Seton says. "You should do a Round Square exchange to help you be more open about yourself and develop self-confidence while further developing you communication skills."
James adds that boys need "to keep an eye out for the school notices about Round Square".
"People often overlook those notices. When you see an exchange opportunity, have a look at it, do some research, and take that opportunity," he says. "With a Round Square exchange, everything is organised between schools and when you arrive, everything is all sorted out for you. A Round Square exchange also ensures that you are at a school that has similar values to your school, so you know it is a good school."
All the boys have made friends on both sides of the Tasman and have got to know more about many other people – and themselves.
"All four of us have made friends super quickly and plan to stay in touch," James says.
"If you want to explore and look around and do things, and expand your knowledge and have a little bit of excitement in your life, I would say 'go for it'."