Recital key to fostering Christ's College music scholars
College's impressive array of superb musicians and singers have entertained an appreciative audience in the Assembly Hall during the annual Music Scholars Recital.
Featuring an impressive mix of music and choral scholars, the recital showcases the instrumental and vocal skills nurtured at College.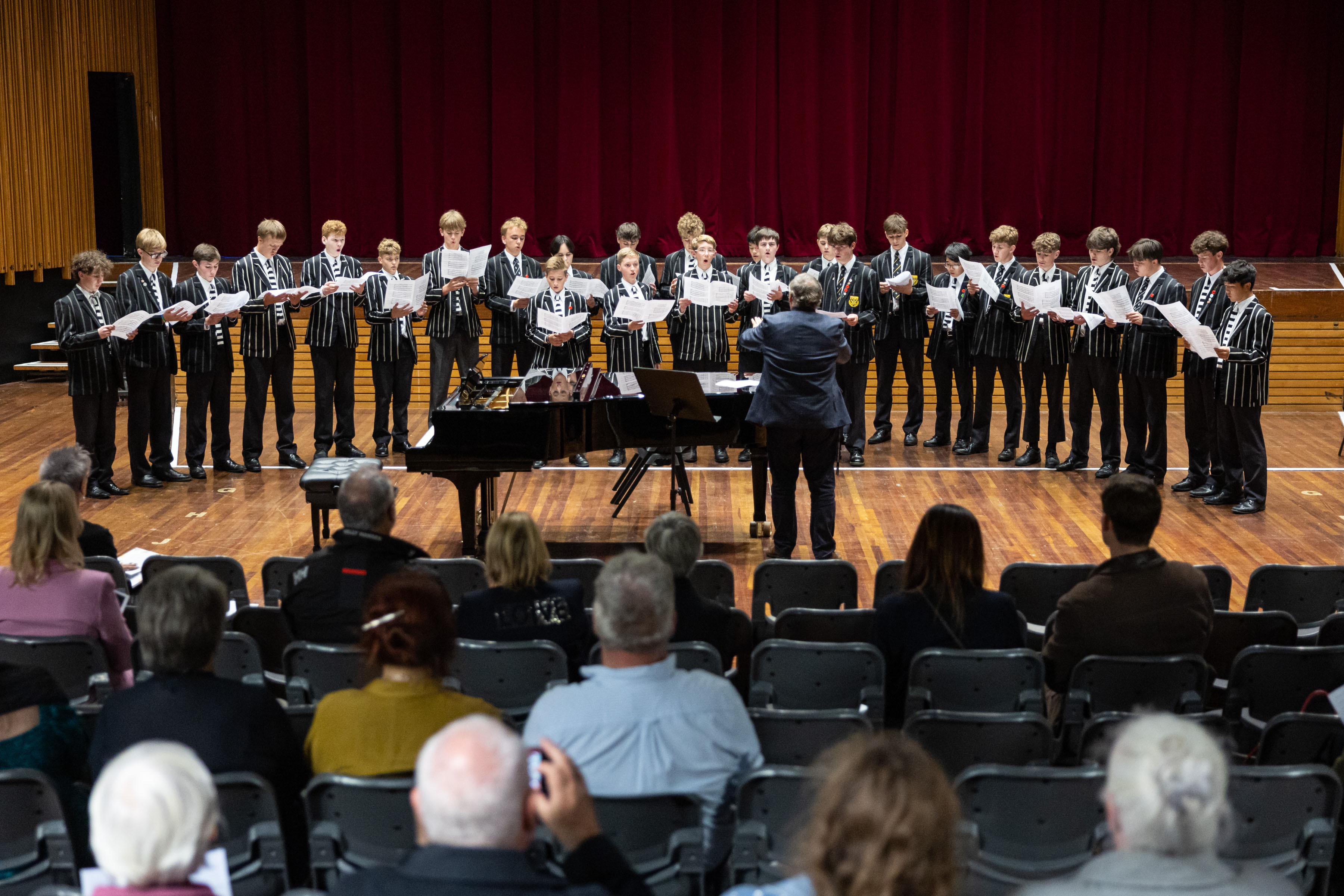 The concert on Wednesday evening opened with Schola Cantorum accompanying several Choral scholars. Works from a wide range of composers – from Prokofiev and Shostakovich to Chopin, Handel, and Bach – were included. Many works were both technically demanded and required great sensitivity and a strong sense of musicianship to bring them to life.
College Director of Music Robert Aburn has praised the boys for their commitment and impressive performances, highlighting the importance of fostering talent and providing a platform for the boys to share their love of music.
On Wednesday 29 March at 7.30pm, College will also host the Annual Combined Schools' Orchestral Extravaganza in the Assembly Hall. It features outstanding musicians from Christ's College, St Margaret's College, and Rangi Ruru Girls' School.