Raising the roof at Encore choral festival
More than 300 student voices were heard at Christ's College on Wednesday night as College once again hosted the Independent Schools Encore Choral Festival – the first time in three years.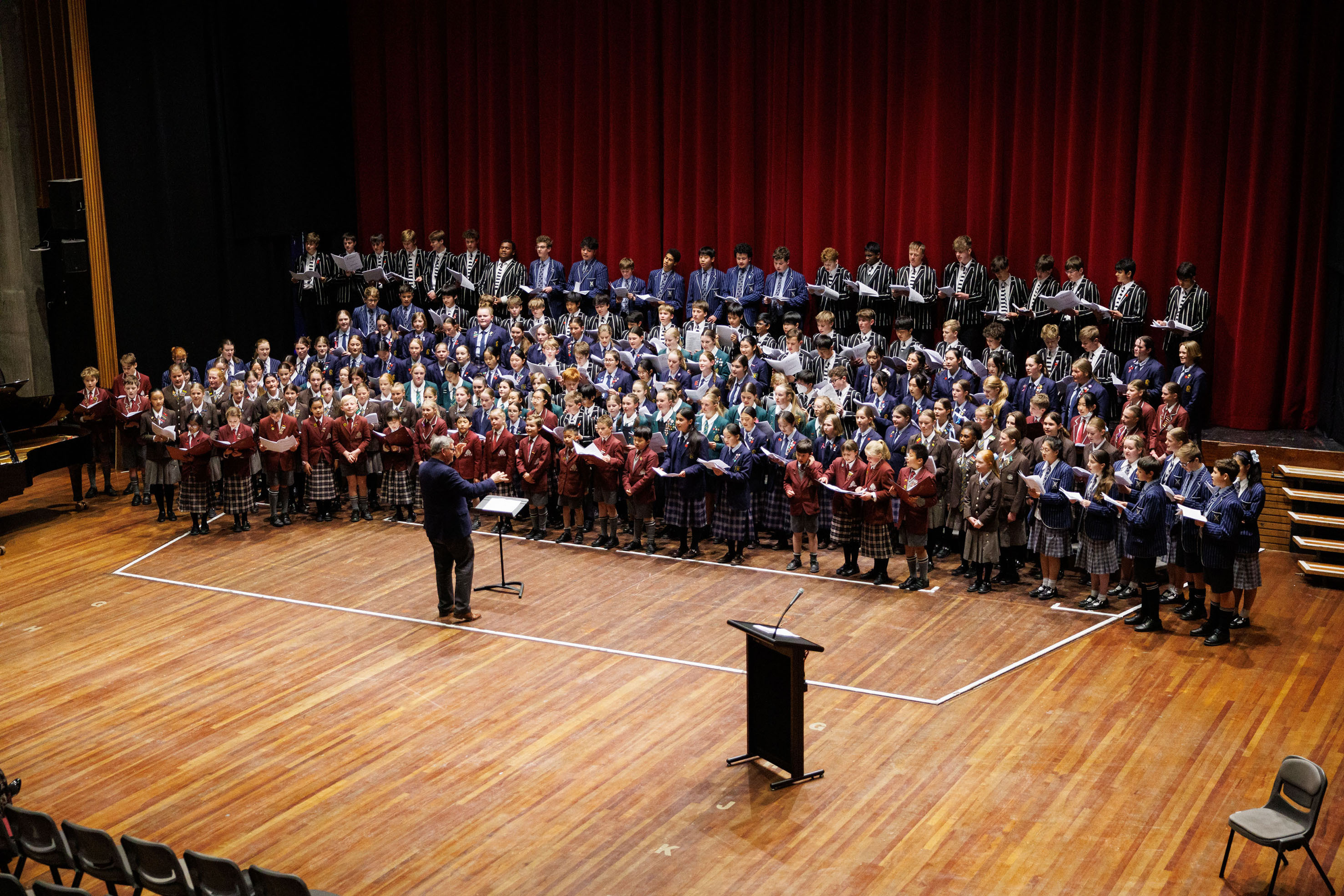 Covid-19 restrictions put paid to the event taking place in recent times, but it was back in force with the Year 7–11 students rehearsing en masse at College from 9am–1pm and then presenting their festival concert at 7pm in the Assembly Hall.
Singers from The Cathedral Grammar School, Rangi Ruru Girls' School, Selwyn House, St Margaret's College, and St Andrew's College joined the Christ's College voices in the festival which was co-directed by Vocal Director at Rangi Ruru Helen Charlton and College's Director of Music Robert Aburn. Nick Sutcliffe directed the waiata "Toia mai" and accompanied other items.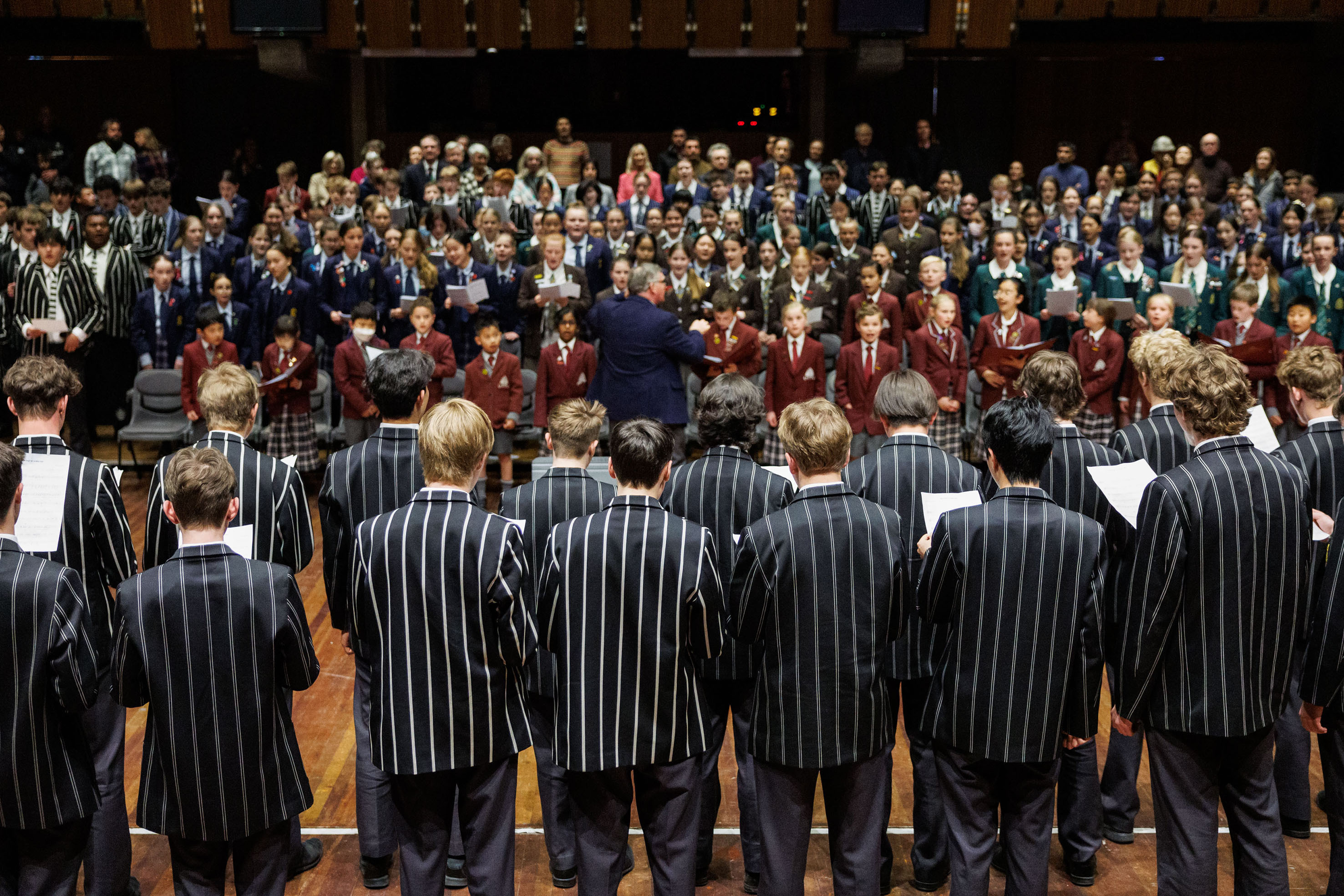 'It is wonderful to have this Choral Festival back again," says Robert Aburn.
"It gives choristers a combined choral experience. Singing in a group of several hundred is an exhilarating experience. It's non-competitive and it provides an opportunity for the students to share their love of singing and celebrate the independent schools love of music."
As well as the waiata, the massed item programme included the spiritual "You are going to be lifted up" and the popular Michael Jackson and Lionel Ritchie song "We are the World."
In addition, there were items by the various schools.