Onwards and upwards
The Berlin Trio, comprising Joshua Hooker, his sister Jasmine from St Andrew's College and Ryan Gu will compete in the national finals of the Chamber Music NZ Schools' Competition.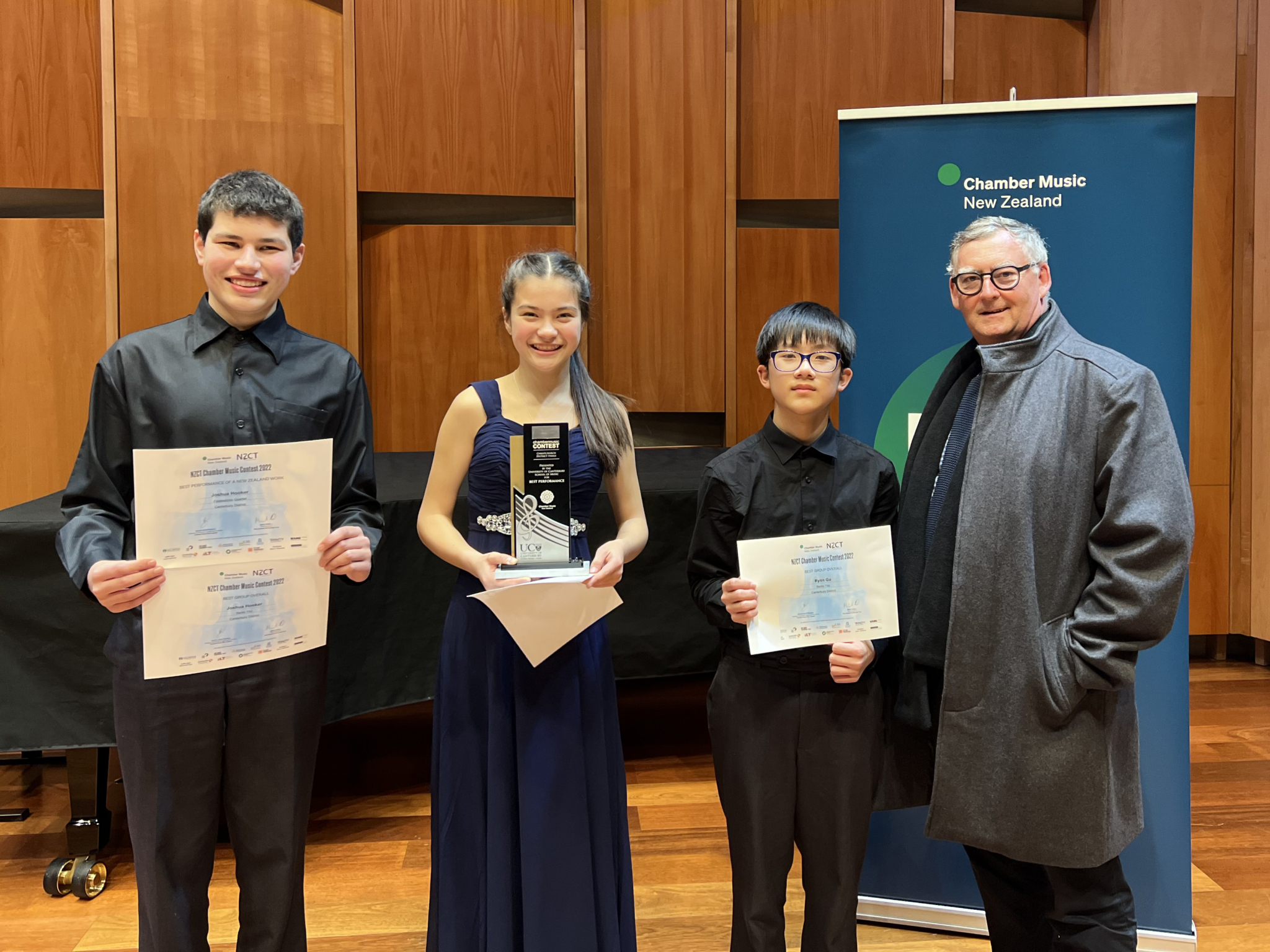 The trio of highly talented musicians shone at the South Island finals in The Piano on Saturday 2 July. Previously they won the University of Canterbury Award for the Best Performance at the Canterbury Regional Festival on 13 June.
Now they will face New Zealand's best in Auckland on 6 August at the Auckland Town Hall.