Newstead XI bats aside rivals
The Christ's College Newstead XI has delivered two outstanding seasons of cricket since forming in Year 9.
Now in Year 12, the members are continuing the Newstead XI legacy, wrapping up the summer at the top and already lining up for a final successful stint at the crease in 2024.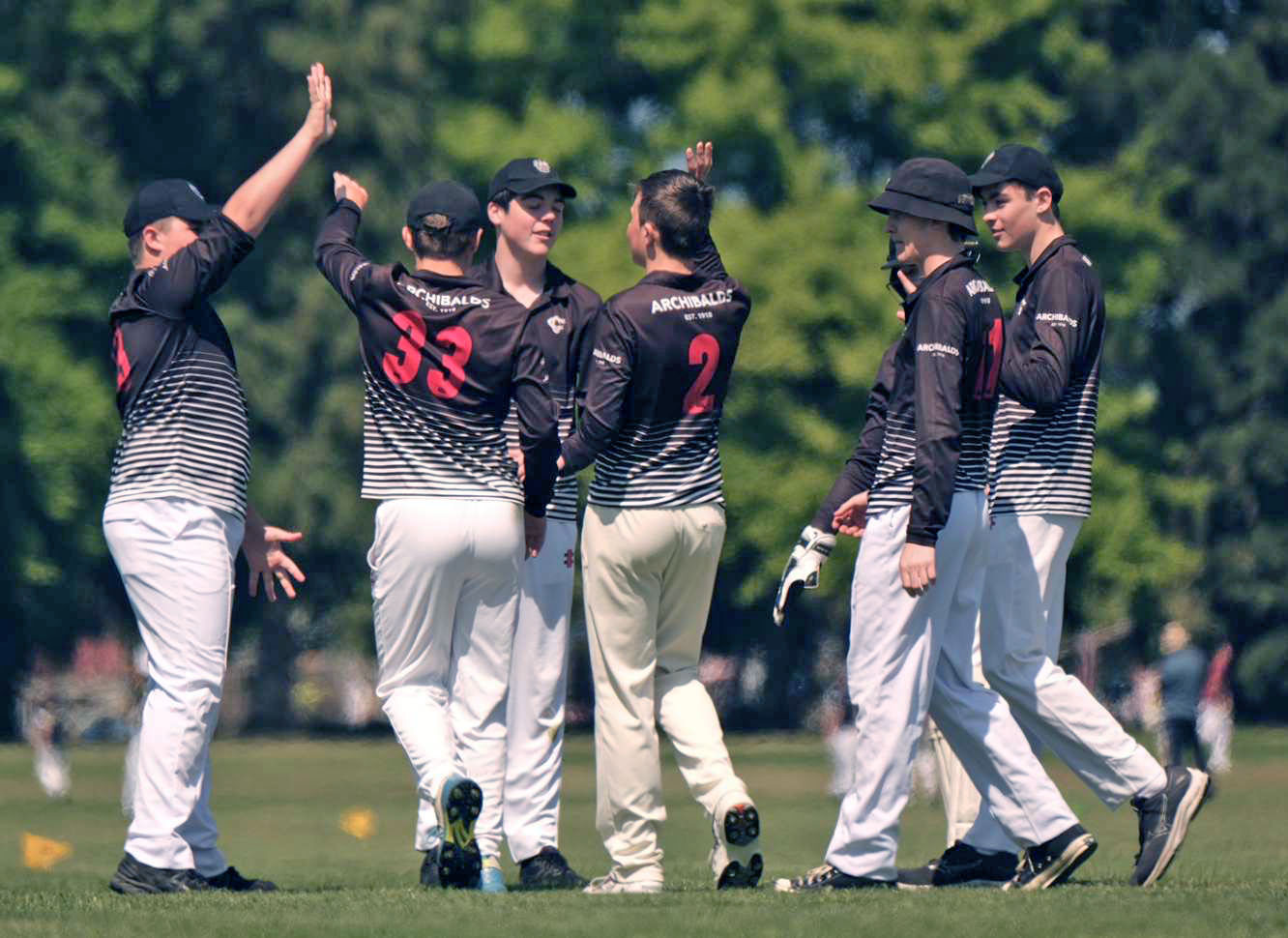 For captain Bede Elkington, the achievements are the result of melding the talents of a "really good and diverse" group of boys who thrive both on and off the field in the 5th XI.
"We are an ideal mix of dayboys and boarders who love the social aspects of the team but also support each other to deliver their best out on the field," he explains. "Ten of our 12 members have started off together in Year 9, so we understand and respect each other."
For co-captain Dan Flutey, playing together for such a long period has been integral to the success, along with having a lot of ability in all areas of the team.
"We all have a great chemistry and our mutual respect for the skills that each player brings to the team has been crucial to our winning run," he says.
The team first stepped up in the secondary schools cricket competition under the coaching of a then Year 13 student with a gift for leadership.
"We were so lucky to have Hamish Newstead as a coach in our early years," Dan says. "He has had such an impact on the boys that we have named our team the Newstead XI."
Now busy with his New Zealand Army career, Hamish still appears on the boundary to provide his support. This season, the boys are relishing the coaching of Old Boy Bailey Libeau, who has guided the team through many impressive innings.
In a team brimming with all-rounders, there have been several standout performances, including a knock of 127 not out by Aston Nijjar at the end of last year. Not only is Aston an opening batsman, but he also opens the bowling. And star leg spinner Jacob Onions has bagged four five-wicket hauls during his time in the Newstead XI.
The Newstead XI recognises the importance of supporting each other and understanding the power of self-belief as a team to enhance their motivation to stay strong in the game.
The multi-talented members of this season's top-performing Newstead XI are Bede Elkington, Dan Flutey, Aston Nijjar, Tom Hansen, Samuel Belcher, Nicholas Winefield, Thornton Reid, Ollie Nicholson, Ben Beattie, Lucas Maguire, TJ Cathro, and Baxter Lamberg.