National noteworthy achievement by Ryan Gu
Exceptional Christ's College pianist Ryan Gu has been selected as a semi-finalist for the prestigious 2023 Lewis Eady National Junior Piano Competition in Auckland.
When auditioning for a spot in the semi-final round, Ryan, 15, had to "record the recital and submit the recording to Auckland".
"At no time did I expect to get through to the semi-final round," Ryan says. "This was a big surprise to me. Now I have to work incredibly hard to get to the next level."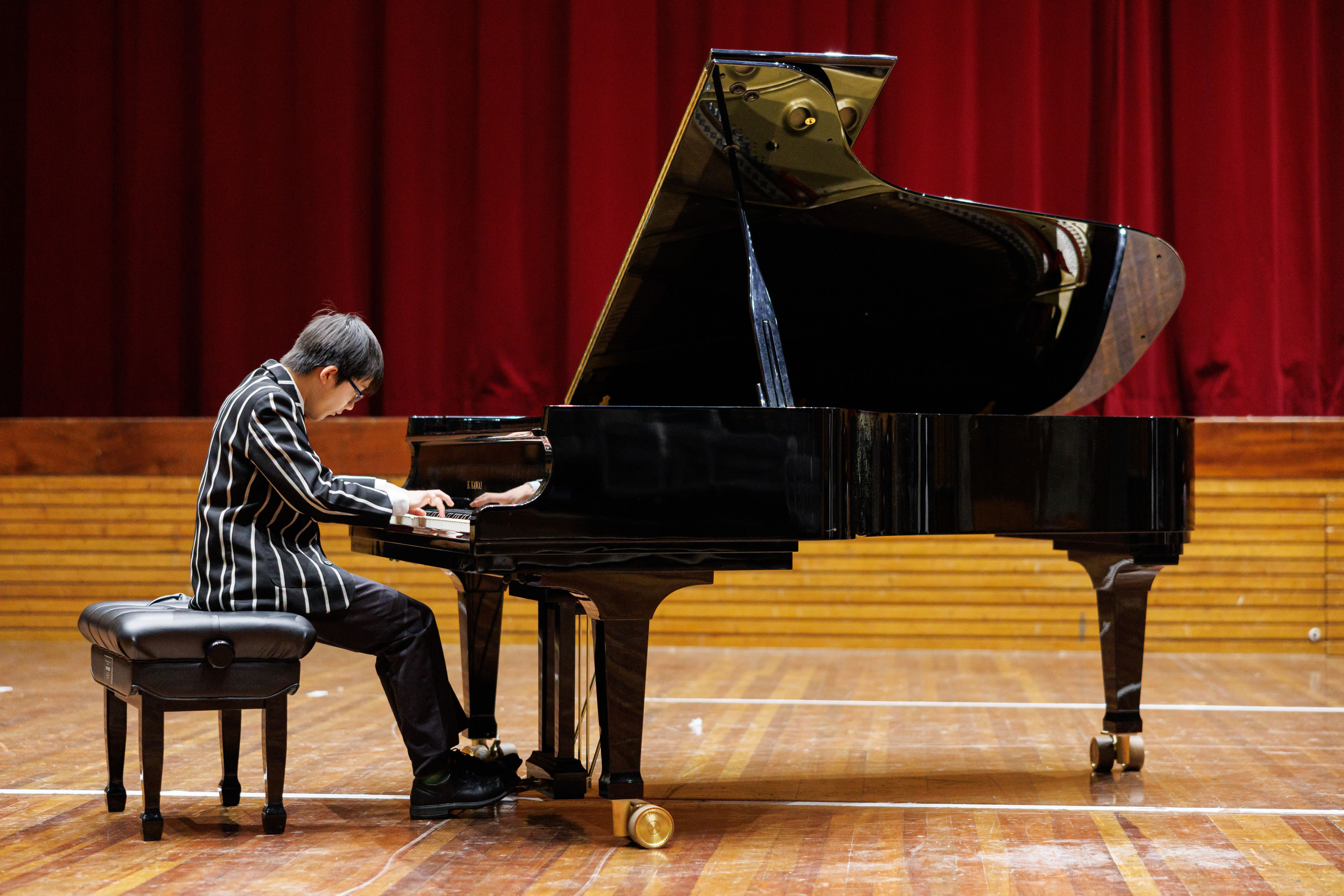 College Director of Music Robert Aburn describes Ryan as "an incredible young musician who sets high standards for himself".
"He is a perfectionist and this always shows in his performance work," Robert points out. "Playing from memory also allows him to become absorbed into his musical world. His recent performance in the Sedley Wells Competition saw him present one of the most demanding works in the Classical repertoire, that of Chopin's incredible Ballade.
Ryan won the Senior Instrumental Award at the annual Christ's College Sedley Wells Competition. Among his many other achievements, the Year 11 student was awarded an Honours Tie for instrumental music at College and featured – as a member of The Berlin Trio – in the 2022 NZCT Chamber Music Finale. He already holds a Licentiate of Music from Trinity College, London (LTCL) with Distinction. In 2022, Ryan was awarded Best Performance by a Christchurch-based competitor at the National Concerto Competition.
Held from 6–9 December, the Lewis Eady International Piano Festival features renowned international pianists, along with emerging talents who perform in the National Junior Piano Competition. Competitors perform a 20-minute recital programme of their choice. However, each competitor must include a movement of a classical sonata by Mozart, Beethoven, Haydn, Clementi, or Schubert, and a work by a New Zealand composer.