Lest we forget – the sacrifice of Christ's College Old Boys
At a special Anzac Day service on the Quad, former Supreme Court Judge Sir William Young has reflected on the "endeavour, courage, and sacrifice" of fellow Old Boys in the theatres of war, particularly those of 'Vasili, the Lion of Crete' Dudley Perkins.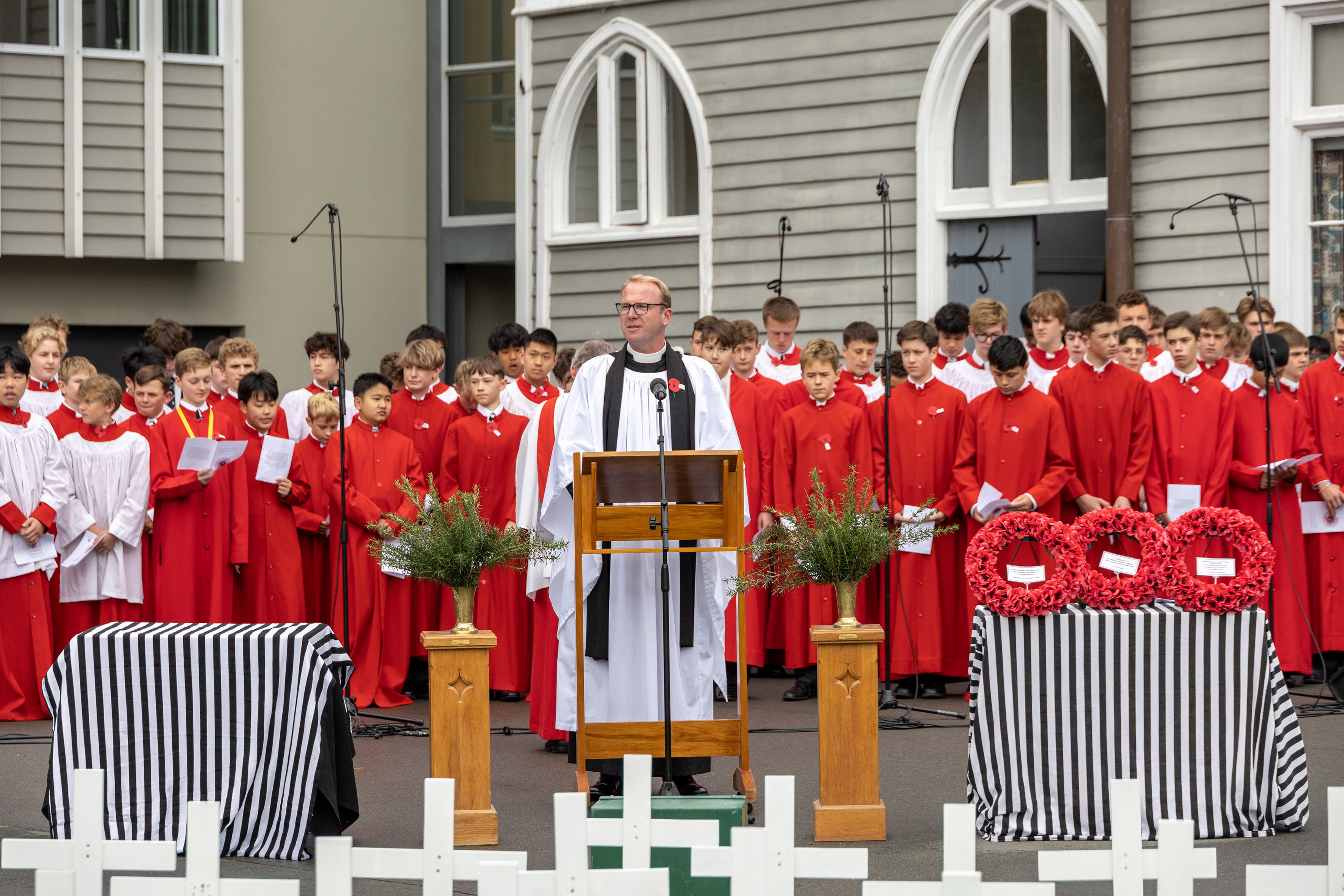 Sir William, who has delivered the Anzac Day address in front of the whole school, has highlighted the "purpose of remembrance" of all those who have served and the thousands who have made the ultimate sacrifice.
At the Commemoration of the Fallen at College, the whole school has paid tribute to those Old Boys lost in conflicts around the world. Led by The Rev'd Cameron Pickering, the Anzac Day service has featured a Schola Cantorum performance of For the Fallen, the recitation of the Ode of Remembrance by Christ's College Old Boys' Association Vice Present Blue Henderson, and the laying of wreaths by Sir William, Deputy Principal Rob Donaldson, and Head Prefect Ed Davidson.
During his address, Sir William has shared the story of Dudley Perkins (Condell's House 1930–1932), underlining his distinguished service during World War II.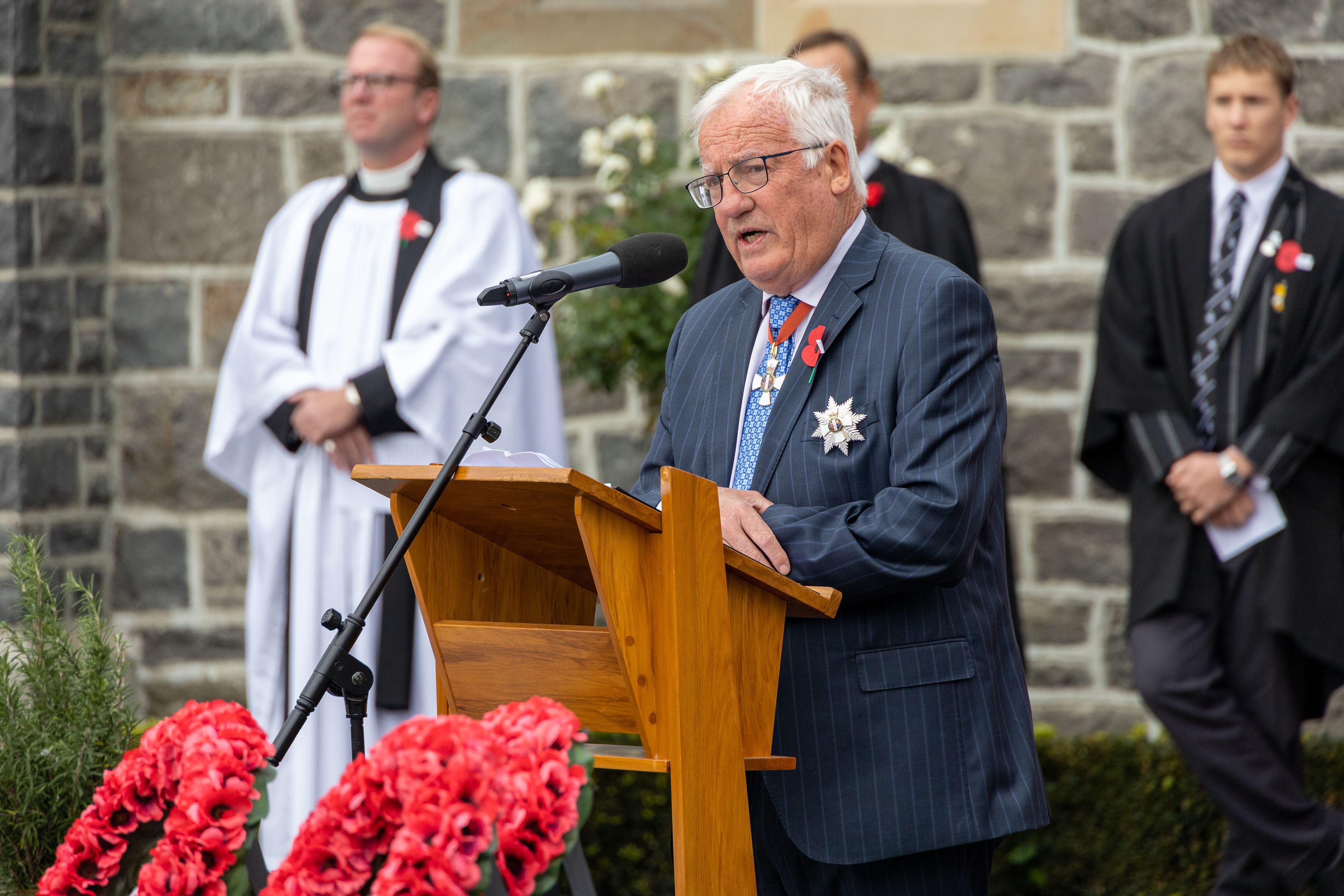 An Ancient Greek scholar, Dudley fought in Greece and Crete before being taken prisoner by the Germans and then escaping in a submarine. Dudley refused an offer to return home to New Zealand, and instead trained with the British Special Operations Executive and returned to Crete as a special agent, organising a guerilla group to work against the Germans. He was recommended for the Victoria Cross but was betrayed to the Germans and killed in an ambush on Crete in February 1944. On his gravestone in Crete, Dudley is revered as "the most fearless of fighters to ever leave New Zealand".