Kieran Christey lifts SI clay target trophy
Year 12 student Kieran Christey has lined up two titles after claiming the top spot in both the single rise and single barrel at the South Island Secondary Schools Clay Target Shooting Championships in Dunedin.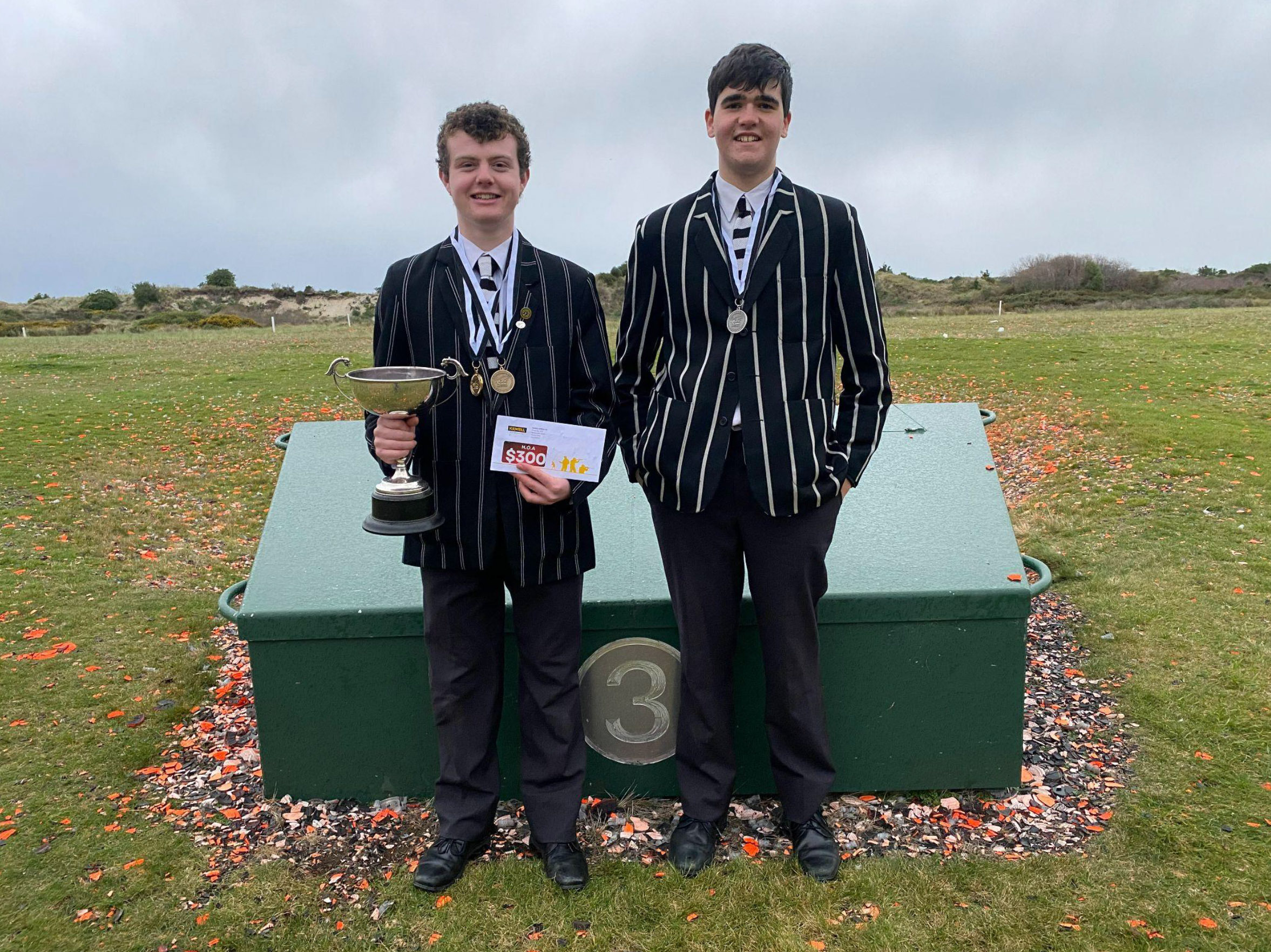 In the single rise event, Kieran has won the coveted South Island Secondary School Single Rise High Over All Trophy after a 50-target shoot-off while he has again maintained his composure to win the senior shoot-off in the single barrel contest.
A nine-strong College team – captained by Hugo Helmore – has faced 25 other schools during the contest, with 117 competitors in total. It also includes Will Pearson, Flynn Price, Jack Richardson, Alex Harrison, Oliver Skene, Harrison Johnstone, and Harry Wilson.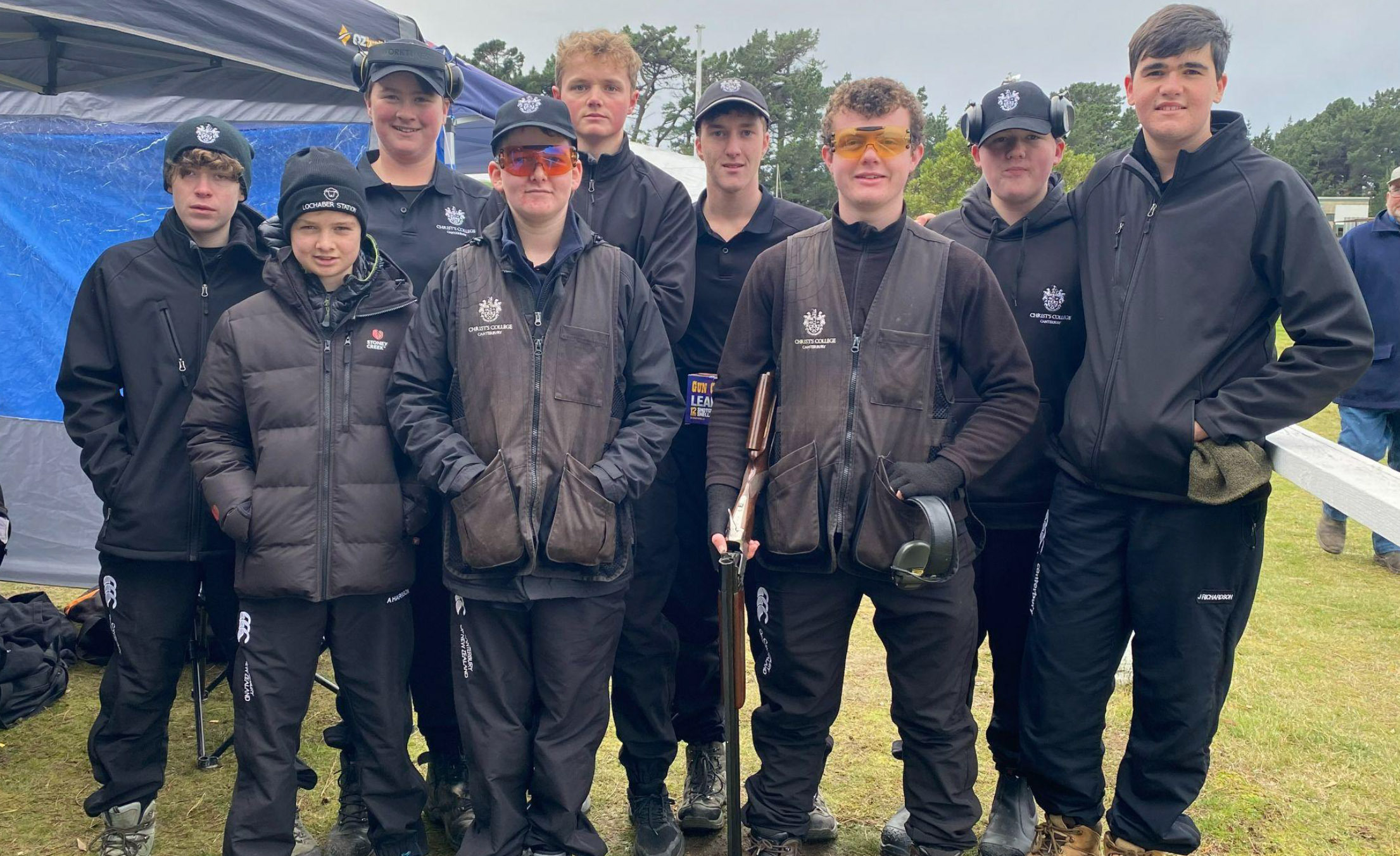 Four College students have featured in the skeet contest, with Will shooting a personal-best highest team score (21/25), followed by Hugo and Harry (19/25), and Kieran (18/25).
In the points score event, Jack has recorded a competitive 54/60 to secure 2nd place in the juniors while Oliver Skene has scored a personal-best 50/60, followed by Harry (49/60 – PB). Several other boys have recorded PBs, including Flynn – single barrel (7/10); Alex – single barrel (8/10); and Harry – single rise (18/20).