Julius – going the distance for mental health
The boys of Julius House have geared up to raise $5000 for mental health education in primary and intermediate schools following a 24-hour cycling fundraiser for the Sir John Kirwan Foundation.
A 70-strong House peloton powered along at the weekend for the Cycling Challenge in the school gym, with the boys pedalling – in relay – on five stationary exercise bikes for a minimum of an hour at a time.
Year 10 student Hugo Buchan really went the distance, cycling from 3am to 8am.
"It was a great cause and I really wanted to step up and support the foundation," Hugo says of his five-hour ride.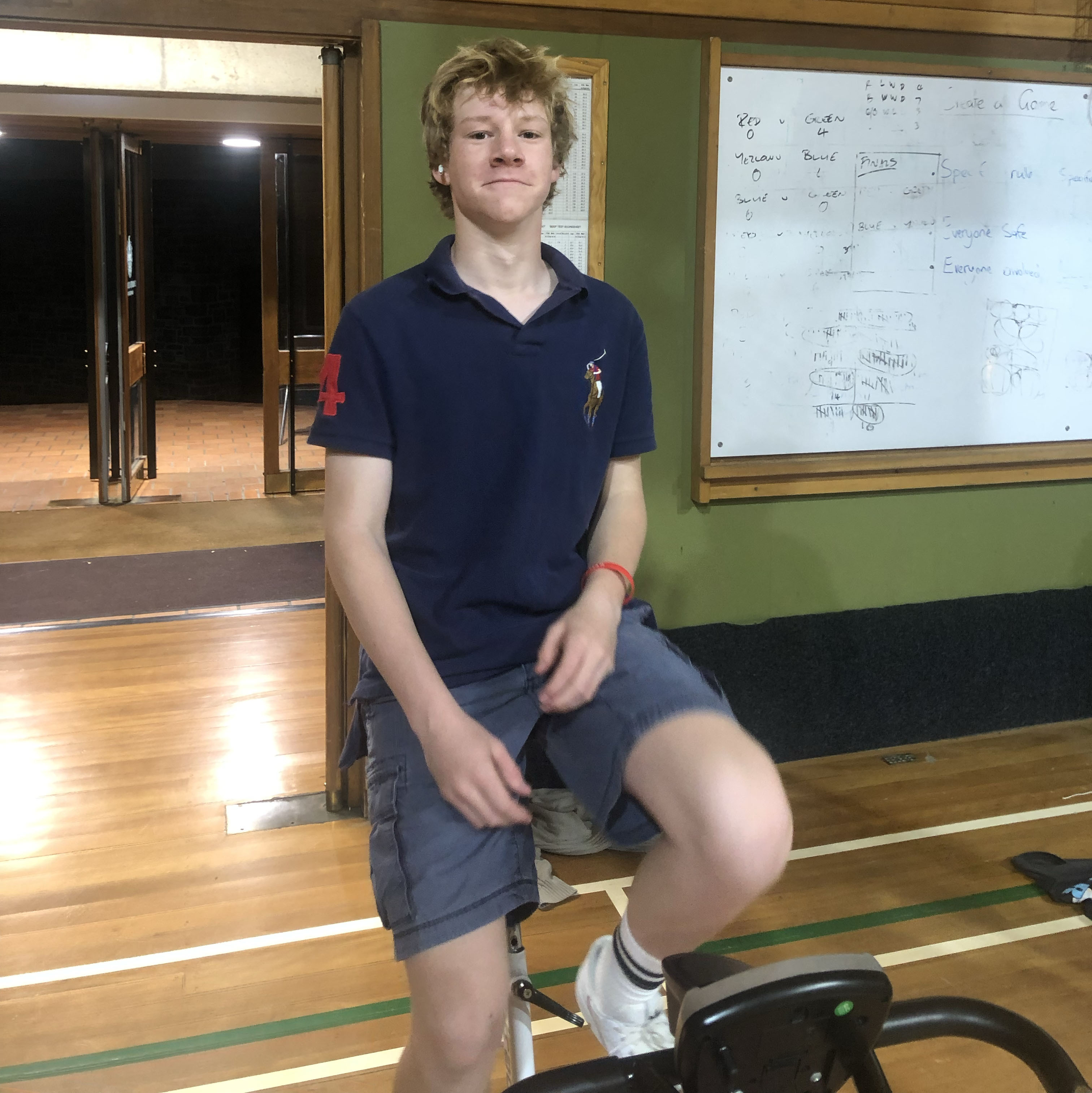 Head of House Christian Higgins says the "Julius boys have risen to the challenge, cycling their way to raising thousands of dollars to support mental health education in New Zealand".
"Every year group has given a lot of time to the cause, with several boys being joined by family members who also have climbed on board the bikes to help out," he says.
"While the focus has been on raising money, the Cycling Challenge has been a brilliant opportunity to connect with the wider Julius family and the school community. Boys and staff from other Houses have also hopped on the bikes to support a wonderful cause."
Christian looks forward to future generations of Julius boys taking up the challenge annually and continuing to support the Sir John Kirwan Foundation.
Donations can still be made to the Julius House Cycling Challenge: https://givealittle.co.nz/fundraiser/julius-house-cycling-challenge