In the palm of his hand
You could have heard a pin drop! There wasn't a sound as Thimeth Wijesinghe presented his compelling award-winning speech, "Unity of the World" in assembly today.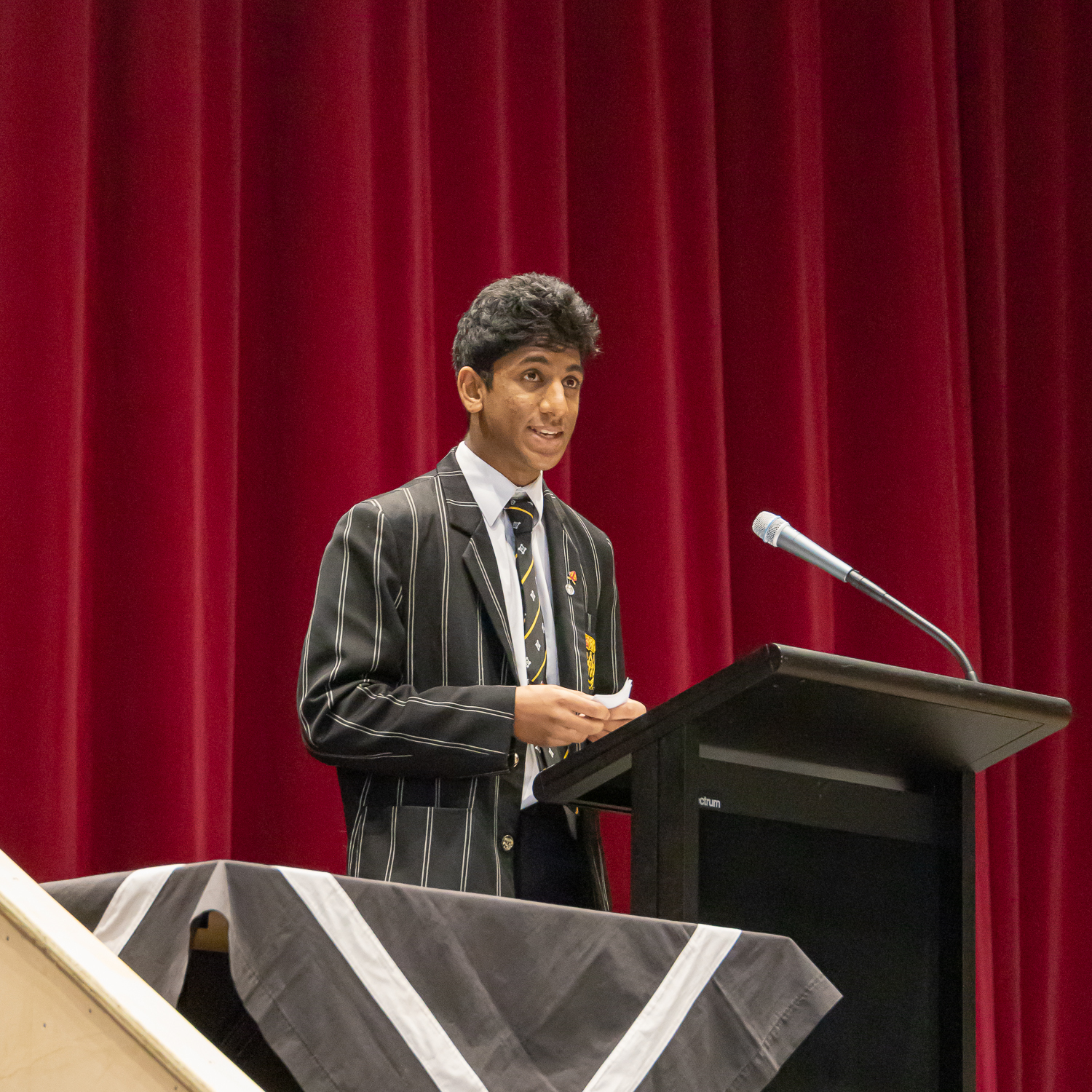 Using the analogy of the five fingers on one hand to illustrate how all are different, but together form a whole, Thimeth's presentation was a run through for the national Race Unity Speech Award in Auckland on 25 June.
He urged everyone to "be colour brave" and not be focussed on skin colour, but rather on character.
"Be interested, listen, celebrate differences, don't be afraid to be curious," he said.
"And first and foremost, learn how to correctly pronounce someone's name."
On hand to present Thimeth with his shield for winning the local North Canterbury section of the contest was organiser, Joanne Roberts, who along with the whole College, wished him well for the 25 June finale.