Henry Lassen on target at championships
College shooter Henry Lassen has won the High Overall at the New Zealand Secondary Schools Skeet Championship held at the Canterbury Clay Target Club.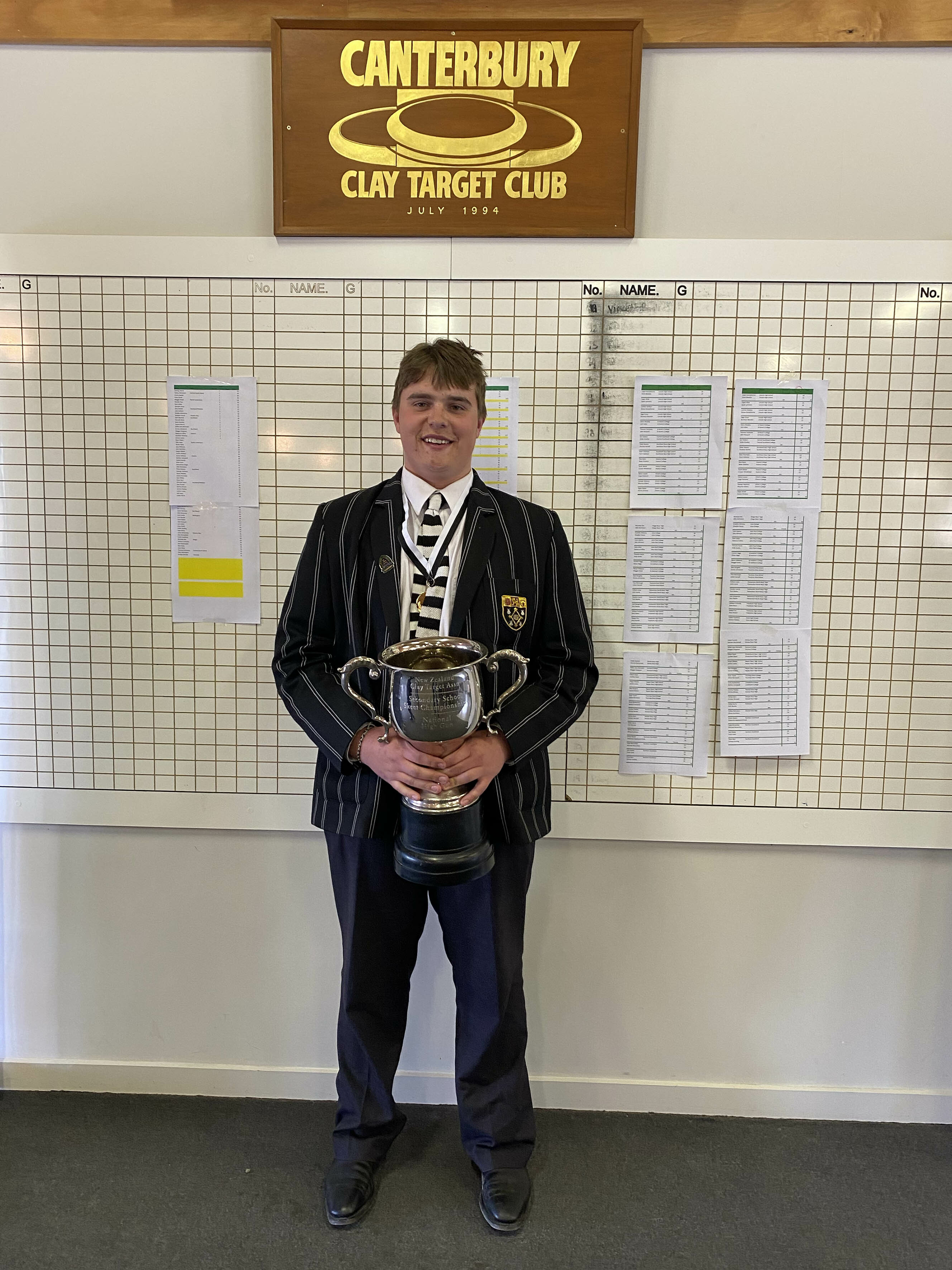 To top off Henry's outstanding personal achievement, the Year 12 student was also a member of the winning South Island Secondary Schools three-person skeet team and the runner-up South Island Open DTL (Down the Line) team.
Along with his team success, Henry finished 3rd in the South Island Secondary Schools Skeet event and 4th in the NZ DTL boys' event.
Several College shooters impressed at the South Island and New Zealand Secondary School Clay Target Shooting Championships, competing against more than 300 students.
Year 13 student George Helmore was again selected for the Canterbury Regional DTL team that won the Fish & Game regional teams competition for the third year in a row. He also finished 7th in the South Island Single Rise Trophy match.
College's two-person skeet team – featuring Hugo Helmore and Henry Lassen – finished 4th in the national skeet teams competition.
In an exceptional showing, Tom Hansen, Digby Sheild, Maurice Gillard, George Helmore, and Henry Lassen all made the shoot-off stages in various events.
Many College boys achieved personal bests during the three-day competition, including Kieran Christey, who stepped up from (non-schools grade, open NZ) B Grade to the A Grade.
The College team included Kieran Christey, Maurice Gillard, Tom Hansen, George Helmore, Hugo Helmore, Henry Lassen, Sam Nicholl, Will Pearson, Digby Sheild, and Joe Veronese.