Getting youngsters into sport – it's in the bag
Inspired by their passion for sport and their commitment to health and wellbeing, five senior College students have created a business plan to fund the production of robust sports bags – packed with special features – to give to those most in need of support.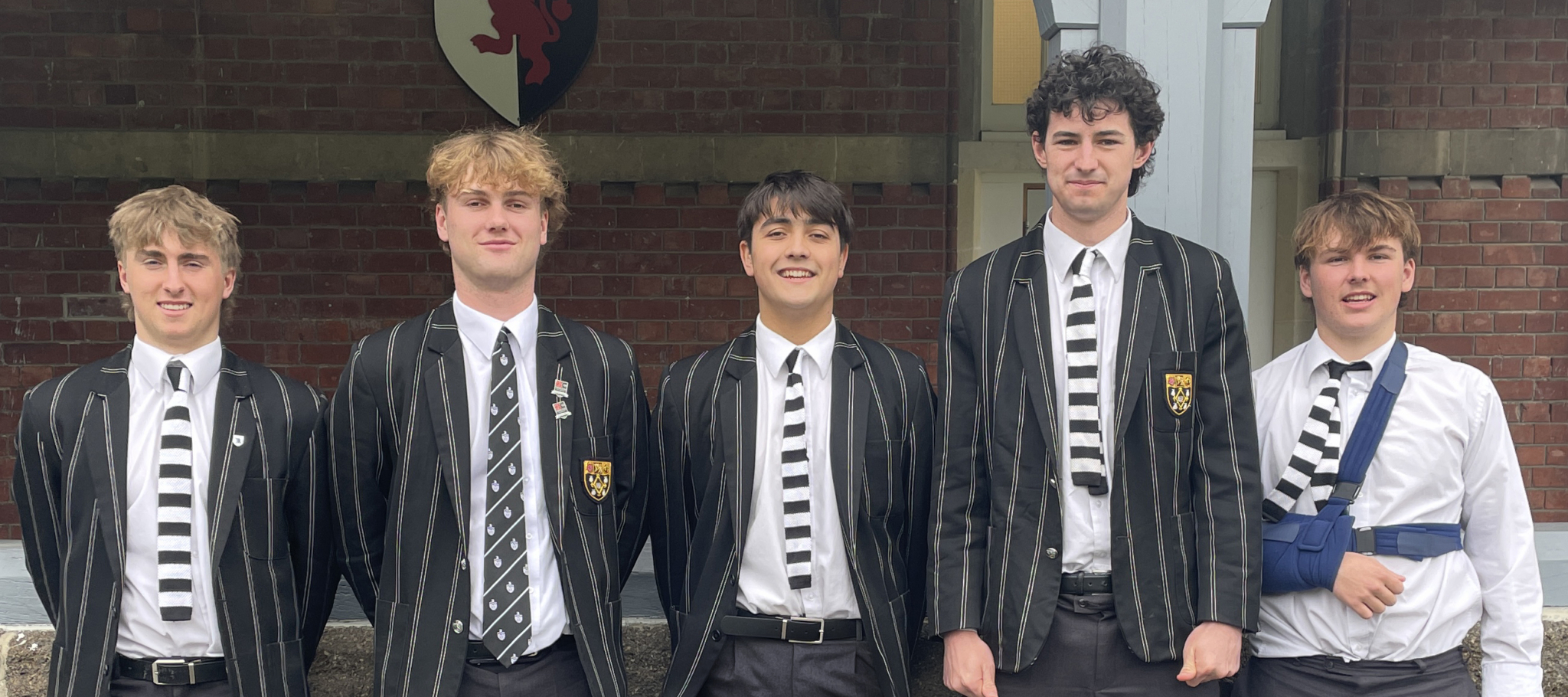 In tandem with the work of the non-profit Tamai Sports programme, the boys want to equip and encourage everyone – and particularly young people – to get active and play a sport. Most of the sports bags will go to programme participants.
By creating and producing the sports bags, both Year 13 students Santino Felitti-Duter and Jackson Thomas believe there are multiple benefits.
"We can learn more about business models and grow our own skills while benefitting others through our efforts," they say.
"In this case, it is Tamai Sports – a brilliant organisation that provides opportunities for children aged 9 to 13 from the Tamai Learning Cluster in Christchurch's east. For every three sports bags sold, two will be donated to those less fortunate than us.
"First up, we are funding the design and production of our bags with a special raffle."
Santino explains that the "concept has stemmed from our Business Studies class, where we have been tasked with coming up with an innovative business plan with long-term benefits".
"Our group is very sporty – with two Senior A basketballers and three 1st XV Rugby players – so we thought it best to literally play to our strengths and focus on sport," he says.
Along with fellow Years 13 students Jaiden Beer, College Head of Sport Jordan Braithwaite, and Crusaders Junior Knights player Liam Jack, Santino and Jackson believe that motivation is integral to success, and health and wellbeing play big roles in nurturing youth.
"Many people, particularly younger members of our wider community, do not have the same opportunities as us to play sport, and often face financial barriers, including not having the necessary gear – such as a strong sports bag," they say.
The boys are now working with Old Boy Max Goodwin, who has been driving the success of the Tamai Sports programme. It aims to "enable, equip, encourage, and empower tamariki and whānau to participate in sport and strengthen their health and wellbeing".
"We quickly saw an opportunity to link with Tamai," Santino says. "Max has been fantastic, welcoming the potential of providing free sports bags to those taking part in the programme. We are already in contact with sustainable brand Tsunami Sport in Australia about producing the bags, and everything is starting to line up.
"Our raffle – worth thousands of dollars – is under way to fund the process and we hope that everyone can support our efforts to help and encourage young people by buying a ticket. We have seven major prizes, jammed with food, hospitality, entertainment, and beauty vouchers, along with accommodation at Lake Heron Station."
Jackson says that the boys are on track to deliver the sports bags this year, "making for a special early Christmas gift for so many youngsters".