From Irving Berlin to the Jackson 5
Taylor Swift was there; so were ABBA, Queen and The Exponents – along with the whole Christ's College community!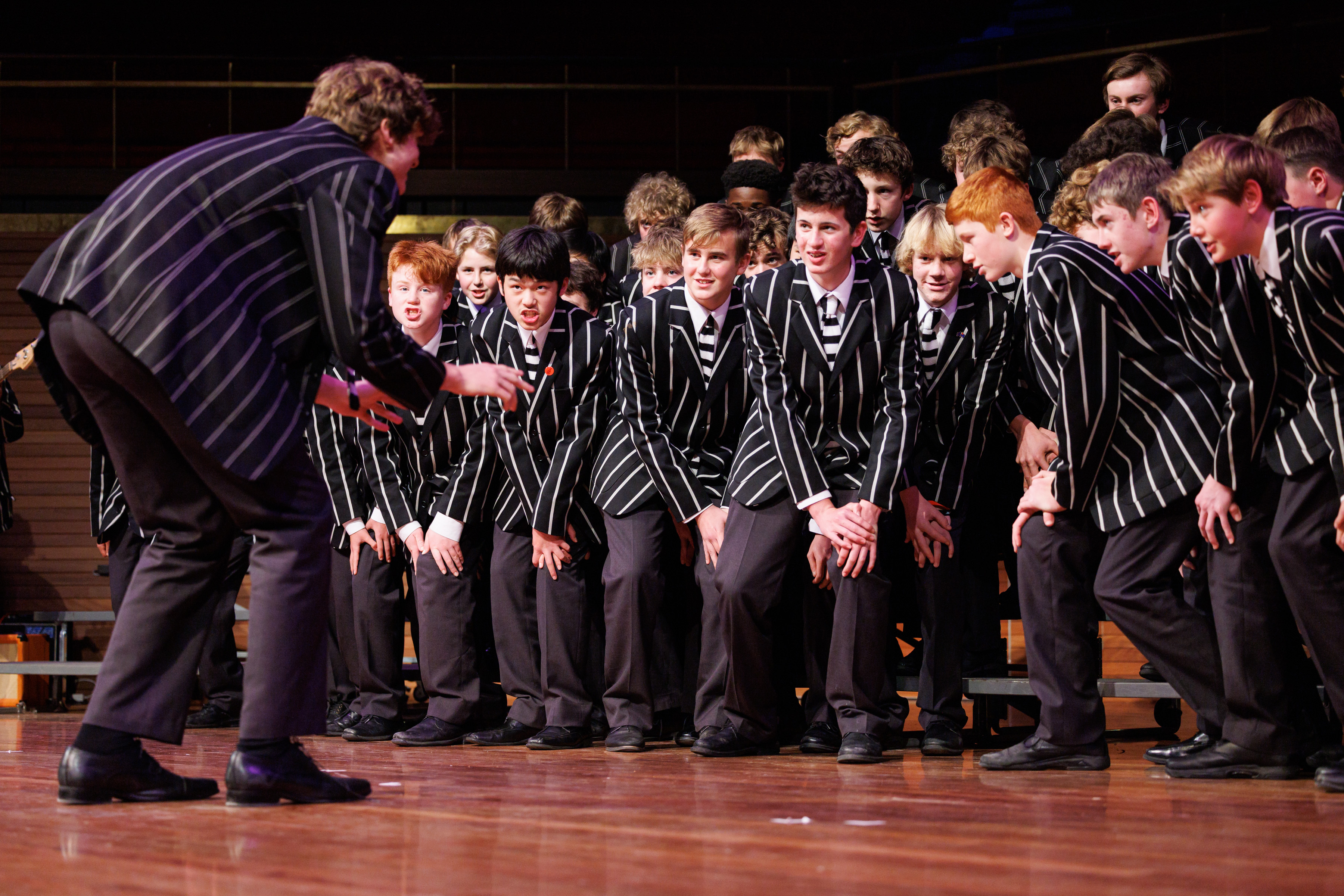 Christchurch Town Hall rocked with sound last night at the school's 88th College's Parents' Association House Music Festival, the appreciative, capacity audience applauding every moment of the two-and-a-half-hour show, which featured music from an eclectic group of composers.
There was no doubt that it was a boys' school on show, with the physicality and quirky choreography of the House performances speaking volumes about the competitiveness of the night. Every performance was full of energy and enthusiasm, many of the boys appearing for the first time on the town hall stage. As College's Director of Music Robert Aburn said the night was not only a showcase for musical excellence, but also an experience "way out of their comfort zone" for many of the boys.
Head Prefect Benji Ward and Deputy Ollie Jones were the MCs, providing seamless, humorous commentary between the acts which were judged by Chris Adams Director of Music at The Cathedral Grammar School.
Results
Mr and Mrs C.C. Moore Plate for the Best Small Vocal Ensemble
1st Jacobs
2nd Somes
3rd Harper
D.J. Ellison Instrumental Cup
1st Condell's
2nd Julius
3rd Somes
House Choir Instrumental Backing Trophy
1st Jacobs
2nd Harper
3rd Condell's
House Shield for Best performance of a House song
1st Harper
2nd Condell's
3rd Somes
The Parents' Association award for the most points in House Music
Harper