Engineering under the spotlight
Engineers and Old Boys George Bradley and Max Goodwin drew the biggest crowd of boys yet to the latest Career Convos.
Naval Lieutenant George Bradley undertook his studies in mechatronics at the University of Auckland, while former Head Boy Max Goodwin is completing his 4th and final year in mechanical engineering at the University of Canterbury.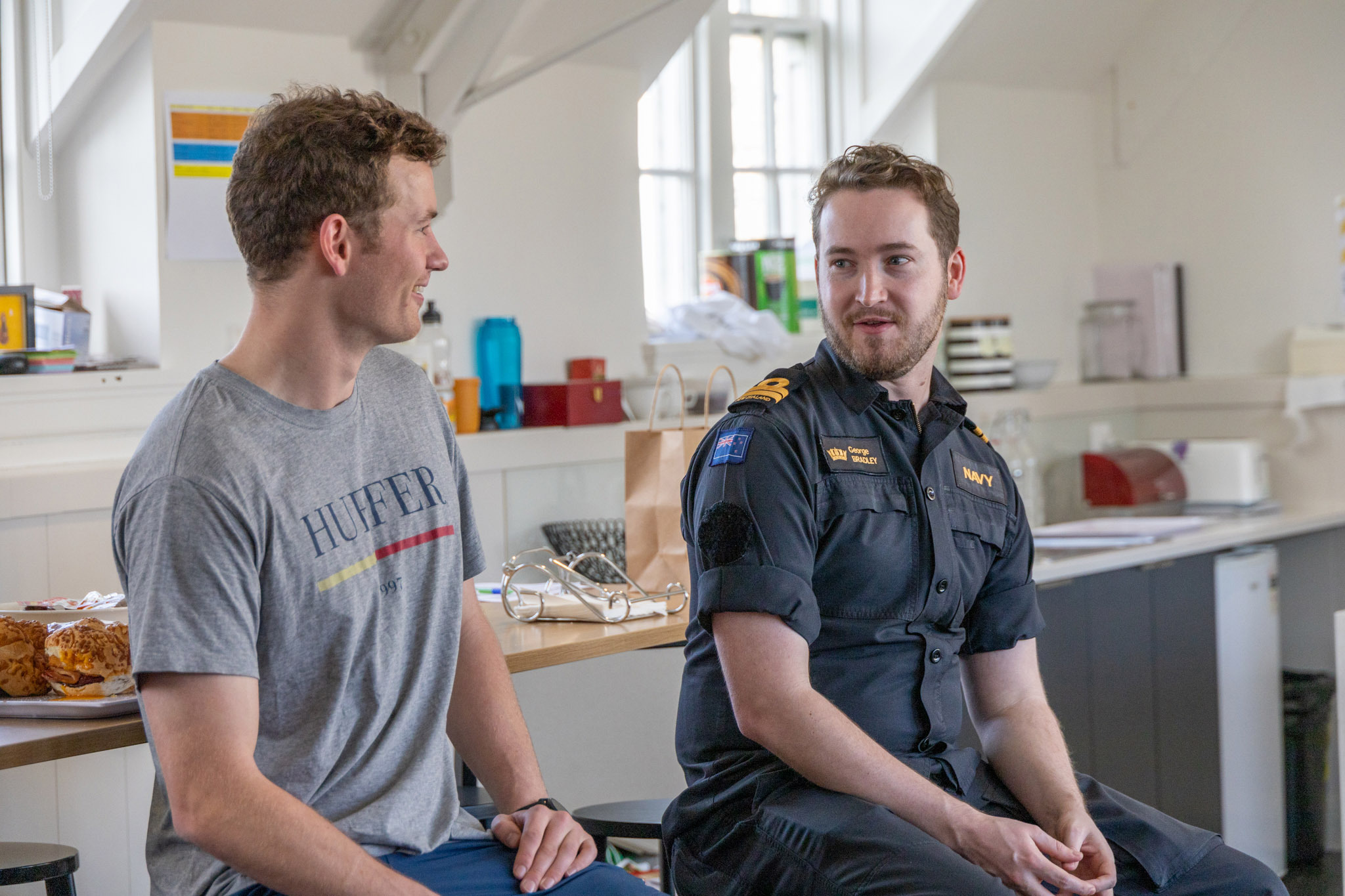 "I'd always known I'd be an engineer because I always loved the practical approach to solving problems," said Max.
Each outlined his study journey, George through a Royal New Zealand Navy scholarship, and Max through the traditional university pathway.
Practical projects and theoretical study, the 40-hour week, the fast-paced learning, the differences between high school and university – they discussed it all, and answered the many questions from the boys.
"If you have the skill set of knowing how to study, you'll cope fairly well," said Max.
"If you make it a rule to attend lectures and do the necessary hours of work afterwards, and take part in the weekly quizzes, you'll stay up-to-date and should be fine," said George.