Drive to deliver by managing supply chain
At 23, Charlie Dyer (14562) is on the fast track in a supply chain management career.
An initial interview with Christchurch-based freight service company Bascik Transport has morphed into a role as the first supply chain management cadet with the busy logistics business.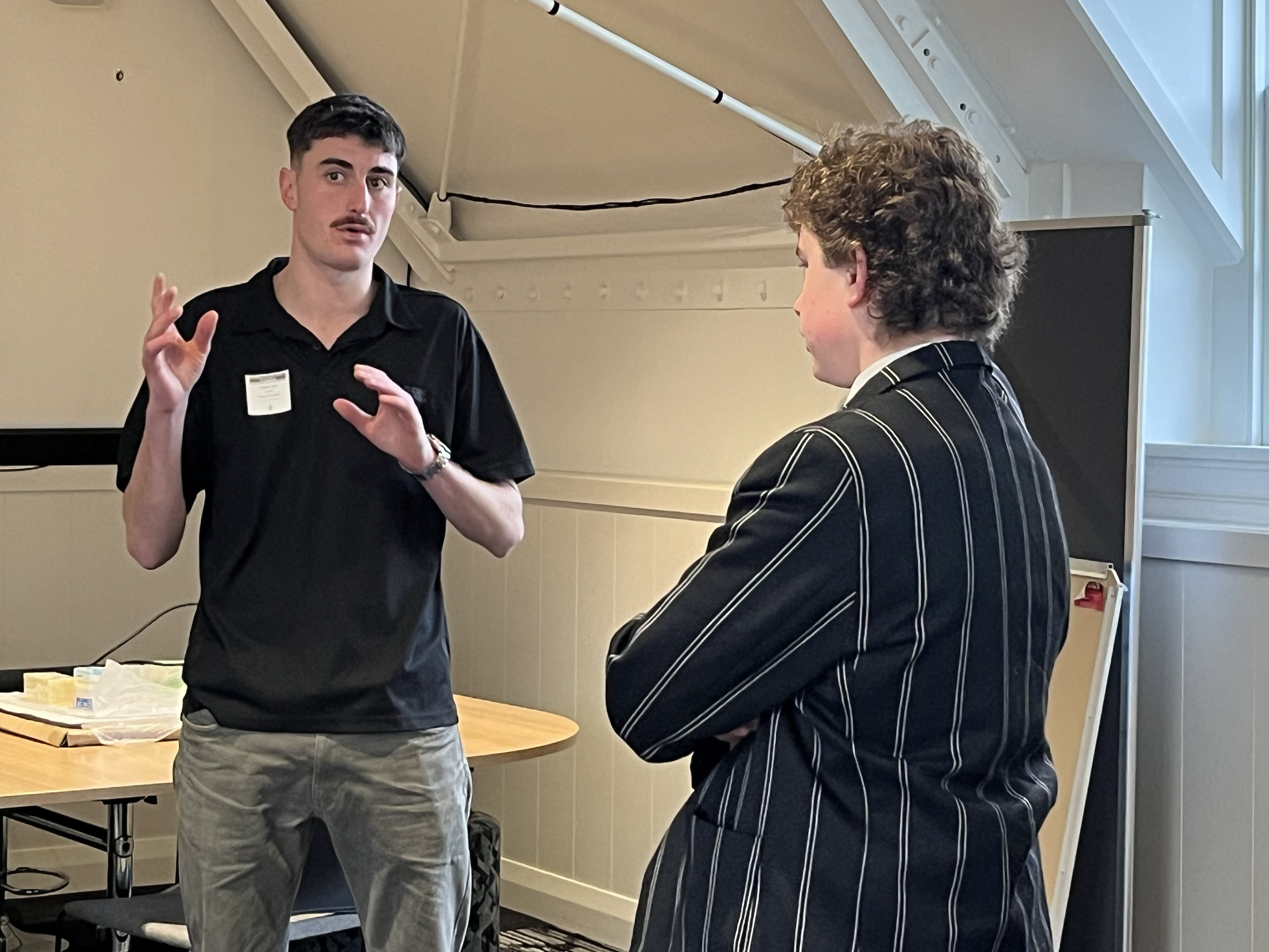 Speaking at a Career Convos session for students, the Flower's House Old Boy recalls "literally starting on the workplace floor and working my way up".
"Following my interview in early 2021, I was offered a management cadet role where I could learn about all aspects of the company," he says.
Today, Charlie prepares and distributes the truck-run schedules, allocates the pick-ups, and oversees the bookings and depot checks while also managing staff.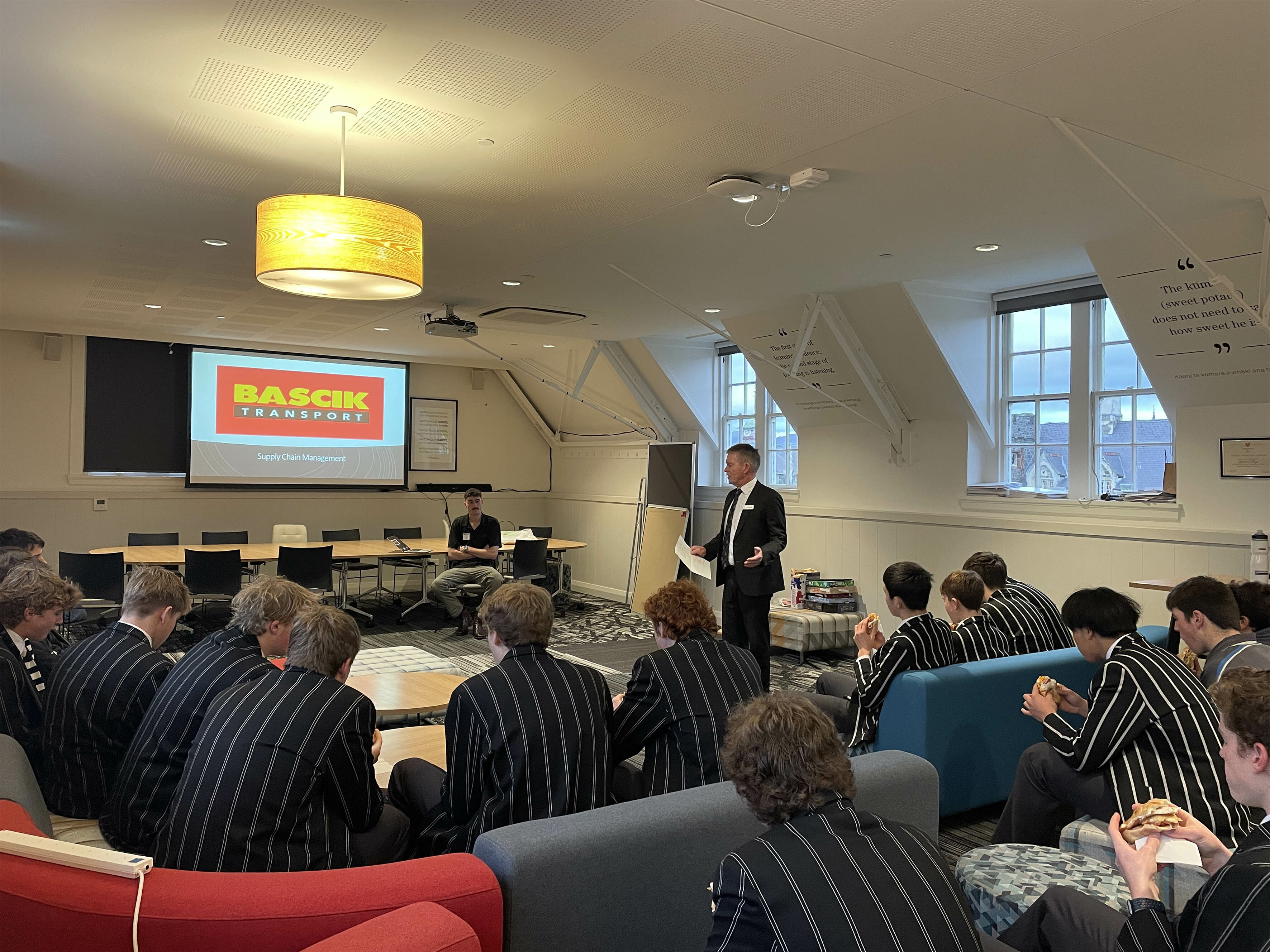 "At Bascik, it is all about being efficient and getting the trucks loaded and out on the road," he says.
The company provides general freight, container, car, and line-haul services.
Charlie has reminded the boys that there are several ways to move into supply chain management post-College, with Bascik Transport offering annual cadetships. Students can also opt to undertake the Bachelor of Commerce majoring in Supply Chain Management offered by Lincoln University.
He believes it is important to consider your future and "not rush into a career or university degree", reminding the boys that people "often change careers".
Charlie also highlights the importance of finding a work-life balance.
"It's not about having enough time for yourself – it's about making enough time for yourself," he says.
Initially, Charlie chased his passion for polo during a gap year before heading to Lincoln University. However, after a year on campus, he wanted to get on with his career.
"Even with a degree, I still would have started out on the floor," Charlie points out.
"Right from the start at Bascik, it has been rewarding work, with plenty of opportunities to show initiative and work my way up within the company," he says. "It can be stressful, with a lot of people relying on you to get their goods from A to B, but it is a well-paid job. And the process of stepping up has been much quicker than expected. Within a year with Bascik, I learnt much more than my time at university."
As Charlie explains, "you can't manage if you don't know how it all works".
He hopes to move into a senior management role with the company, and help others grow their own careers.
A dayboy in Flower's House from 2013–2017, Charlie credits College with underpinning the ethics to work hard and respect others.
"I was exposed to such a wide range of people at College and became more confident and learnt how to build positive relationships," he says. "It's all about developing your personal qualities at College."
Aside from loving all forms of sport – particularly polo – and being able to expand his creative traits at school, Charlie appreciates the support of then Housemaster Andrew Levenger in steering him in the right direction.
Today, Charlie encourages the boys to keep in touch with their peers and make the most of the opportunities offered by the Old Boys network by attending events.
Several Old Boys already work at Bascik Transport, but he hopes more will chase the chance to become a management cadet.