Double gold for Oli Aikawa
College Head of Character & Leadership Oli Aikawa certainly lives up to his school title, having been awarded Gold for both the Duke of Edinburgh's Hillary Award (DoE) and the Student Volunteer Army Service Award.
Along with being an award-winning artist and popular student leader, Oli has found the time to deliver exemplary service to the school and wider community.
Having to navigate around a few injuries, Oli has undertaken four-day kayak trips to meet the outdoor adventure requirements of his DoE Gold Award, along with being further inspired to aspire and achieve even more at the DoE residential camp in Palmerston North.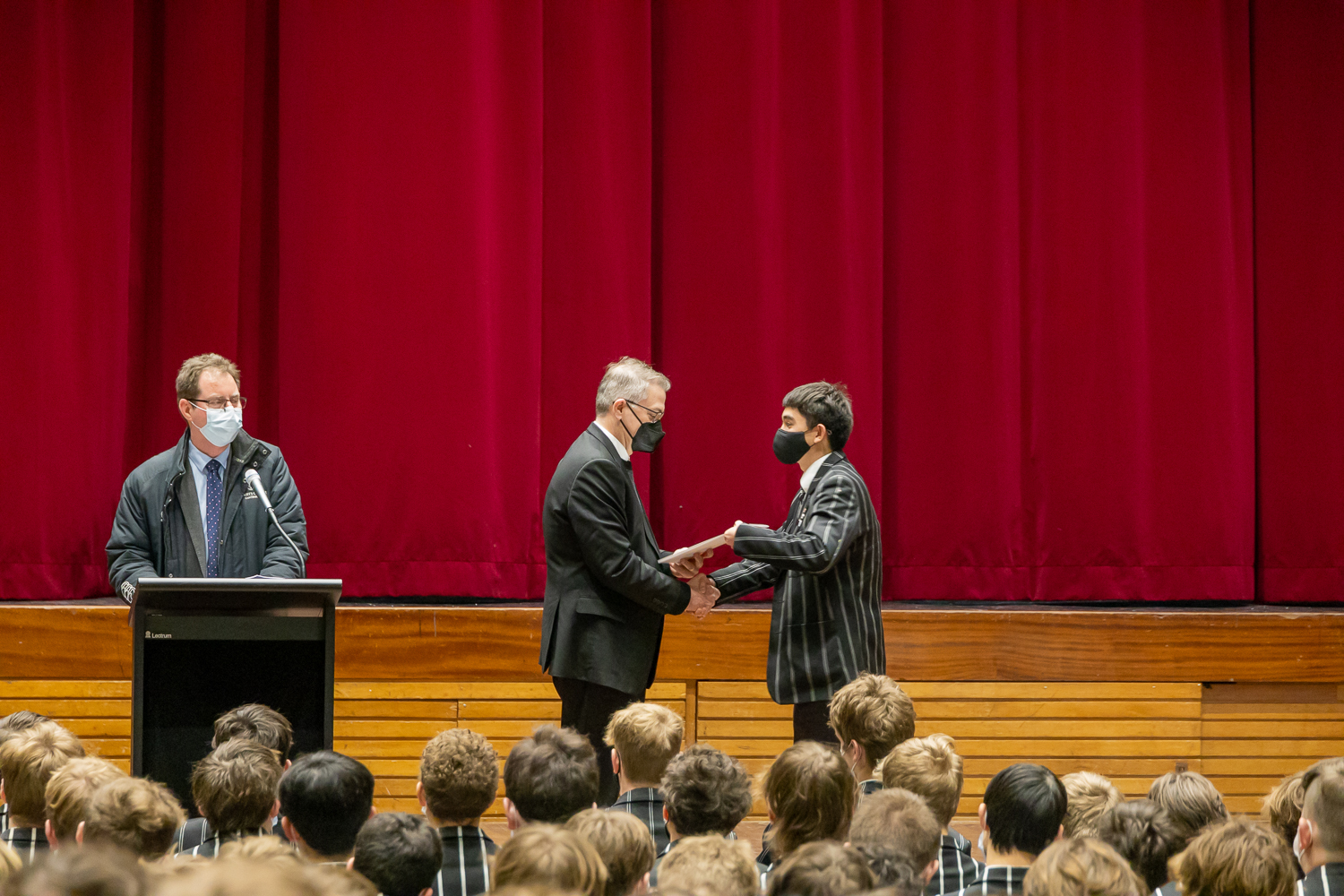 "I'm really pleased to have both awards ticked off," Oli says. "I looked up to the older boys who had their Gold Awards so I thought it would be a good goal to aim for both.
"I learnt a lot from these awards. I think that's why they are important because they have taught me that even when something seems too hard, it can be done – I just have to keep trying. They teach resilience, character, and growth.
"At College, our motto is 'each boy at his best'. Doing things like DoE and SVA are just other ways for us to be at our best. Both take a little extra mahi but you can mostly make it part of your College life. For anyone considering pursuing the awards, try choosing activities and service that fall under all three categories – school, DoE, and SVA.
"For example, if you're part of the backstage crew for a production or do tree planting, that ticks off all three. However, most importantly, it's about the help you can offer, the new experiences you can try, and the skills you can gain.
"Big thanks must go to Mr Graeme Christey. He is an amazing award leader who works very hard to get us boys over the finish line for all three levels."