Different ways to becoming a doctor
Medicine looked very human today when two recent Old Boys and trainee doctors fronted for the latest Career Convos session, outlining how to navigate the path into medicine.
Luke Gellen and Anthony Goh, both 24, have recounted their experiences at the University of Sydney and the University of Otago, respectively, assuring the attentive students that while medicine is very competitive, there are many pathways.
"The important thing is that if you don't get in the first year, don't give up. Do a degree and try again," they told the boys.
Luke Gellen, who left College in 2015, is in his third year of a four-year degree at the University of Sydney.
He chose to study in Australia because it offered more funding for medicine and greater opportunities.
The University of Sydney's medical programme included overseas partnerships, incredible learning experiences, and access to amazing simulation dummies and remote surgical robots, among other impressive features, he said.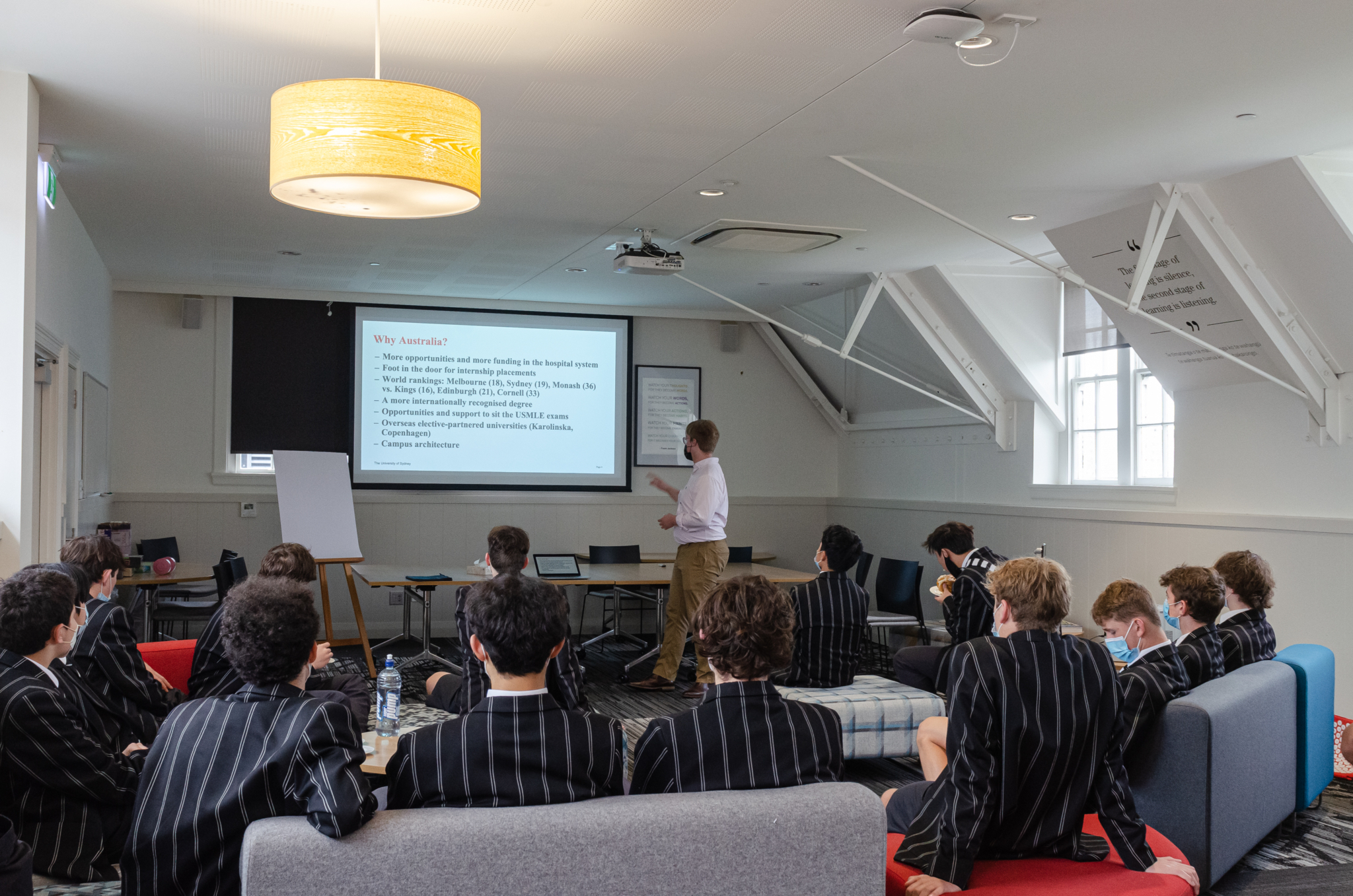 Luke's studies began with a Bachelor of Science majoring in Physiology at Otago. An undergraduate degree is required for entry into the Sydney Medical School.
He said that the projects and programmes during his first three years in Australia were "ideal for self-driven learners", providing excellent preparation for being a doctor, with plenty of time spent in hospitals working with qualified professionals across a wide range of specialist areas.
He is still undecided about his specialty but is relishing the chance to experience every area.

Anthony Goh, now a sixth-year trainee intern at Christchurch Hospital, studied medicine at Otago. He also holds a Bachelor of Medical Science with Honours, an extra qualification gained during his medical training that has resulted in his research being published, and invitations to address international conferences.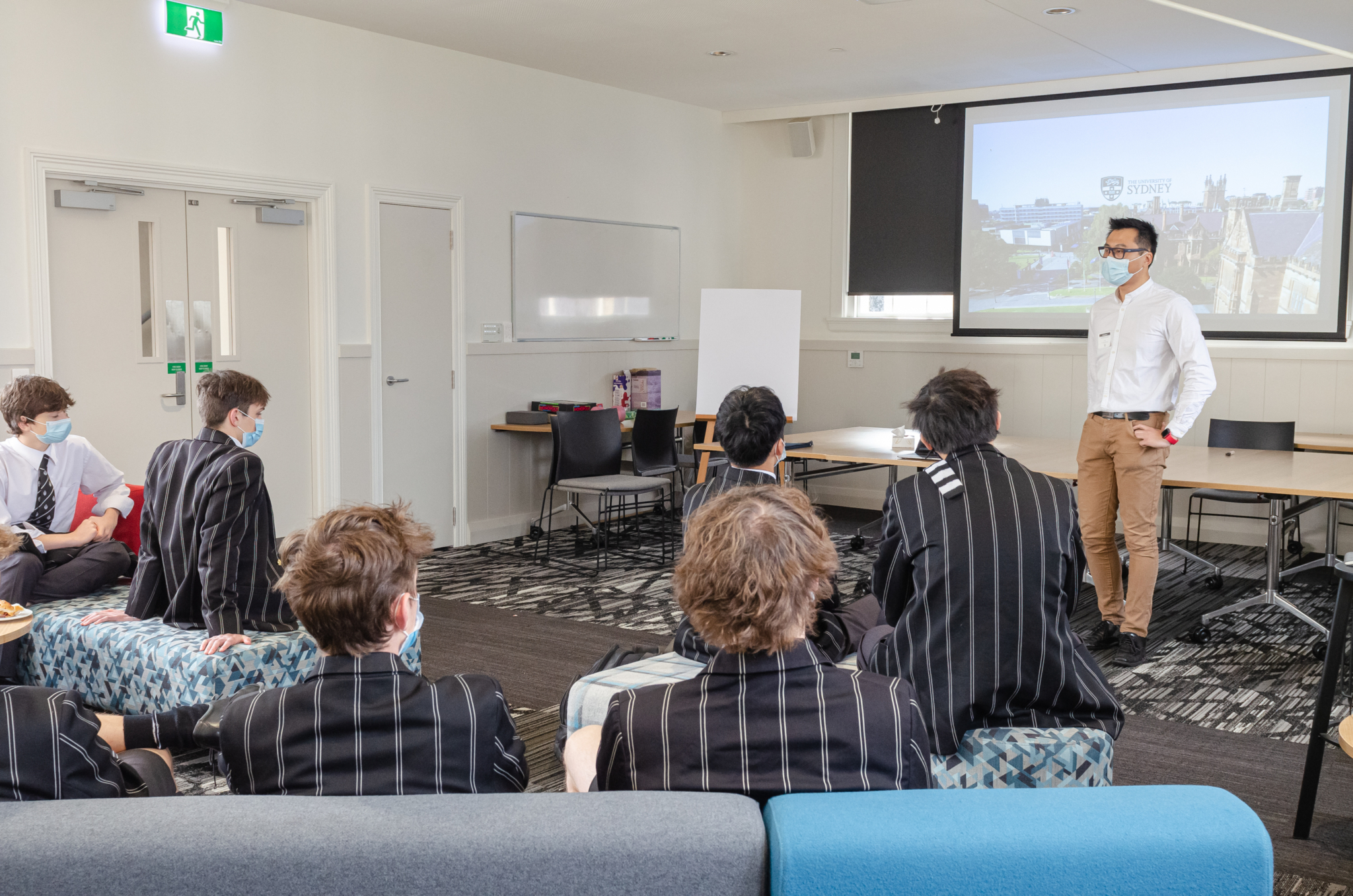 Anthony said that studying in New Zealand meant access to interest-free student loans, ready job opportunities, and a great chance to spend your studying years with your friends.
"The first year of study is big. It's completely different, living away from home, and the learning is much more independent. The onus is on you," he told the boys.
He said that English was a great subject to take for medical studies because you needed to be able to write well, while Mathematics and the three Sciences were also important choices.
Both Anthony and Luke answered plenty of questions, with both offering to remain in touch with any boys in need of advice.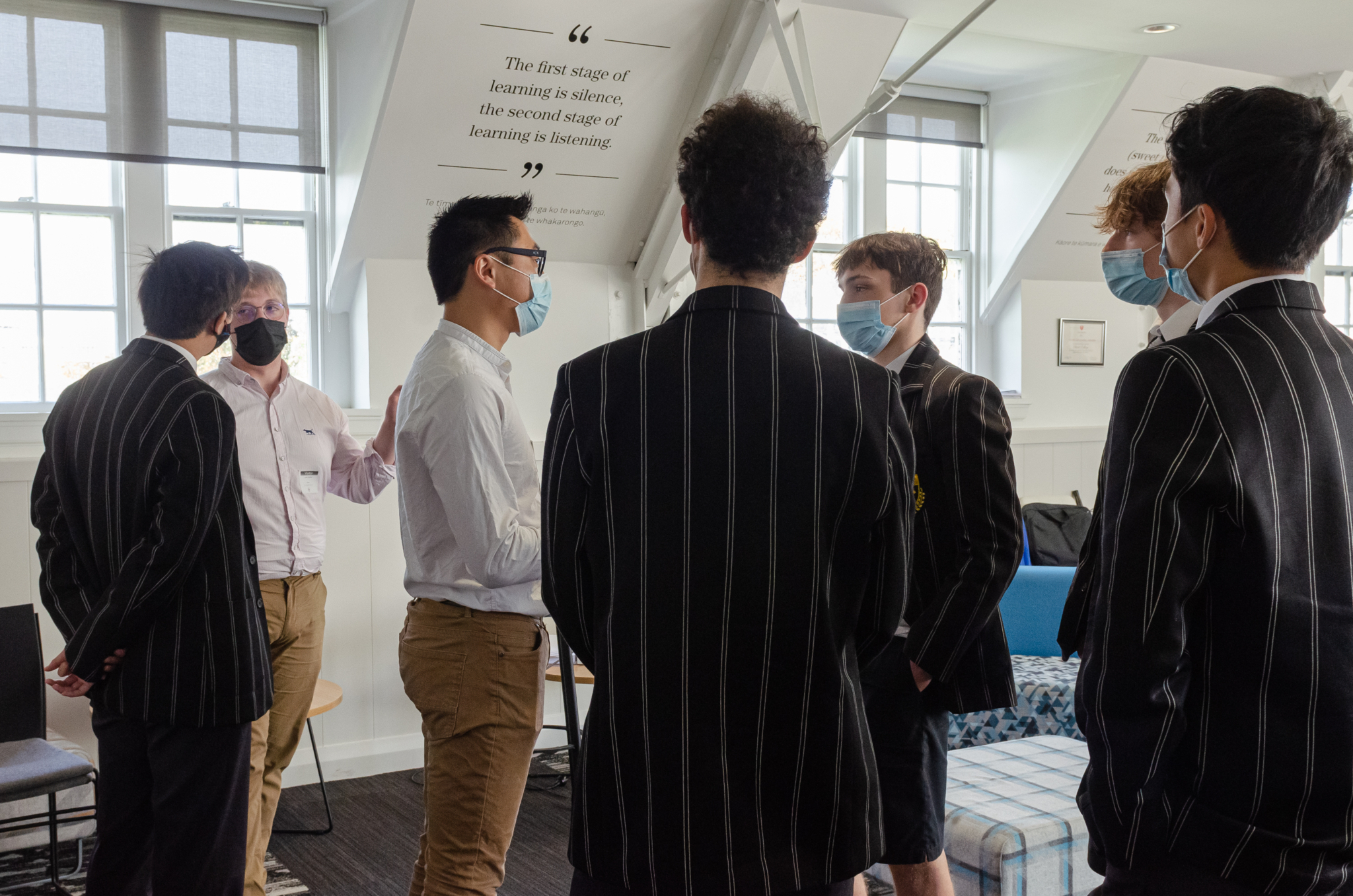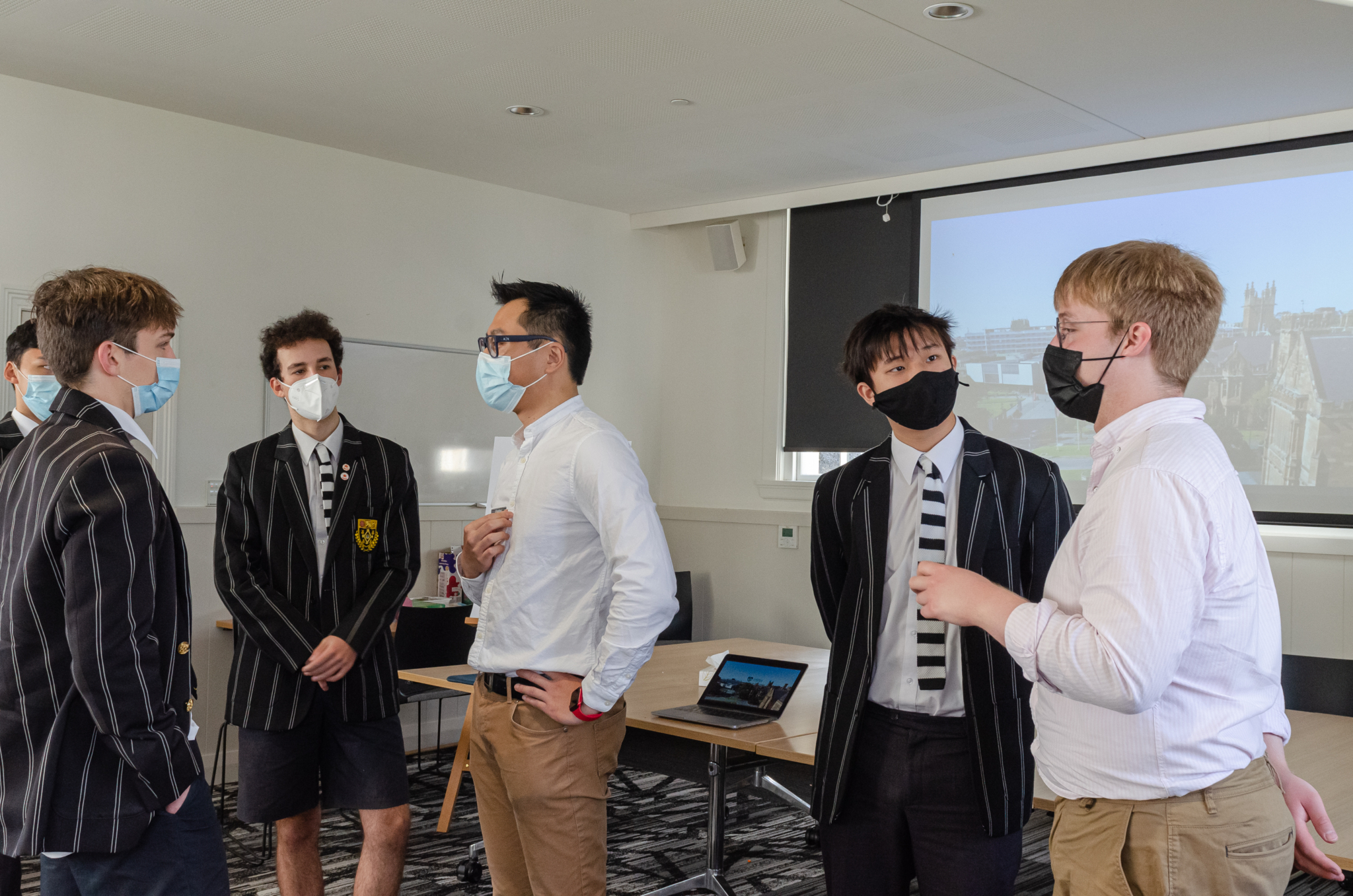 Future Career Convos will feature other sectors. Any young Old Boy involved in architecture, engineering, or software engineering is urged to get in touch with the email hidden; JavaScript is required to register an interest in taking part.