Da Vinci Decathlon – rising to the academic challenge
Christ's College has hosted New Zealand's first da Vinci Decathlon, an academic challenge for Years 9–11 students.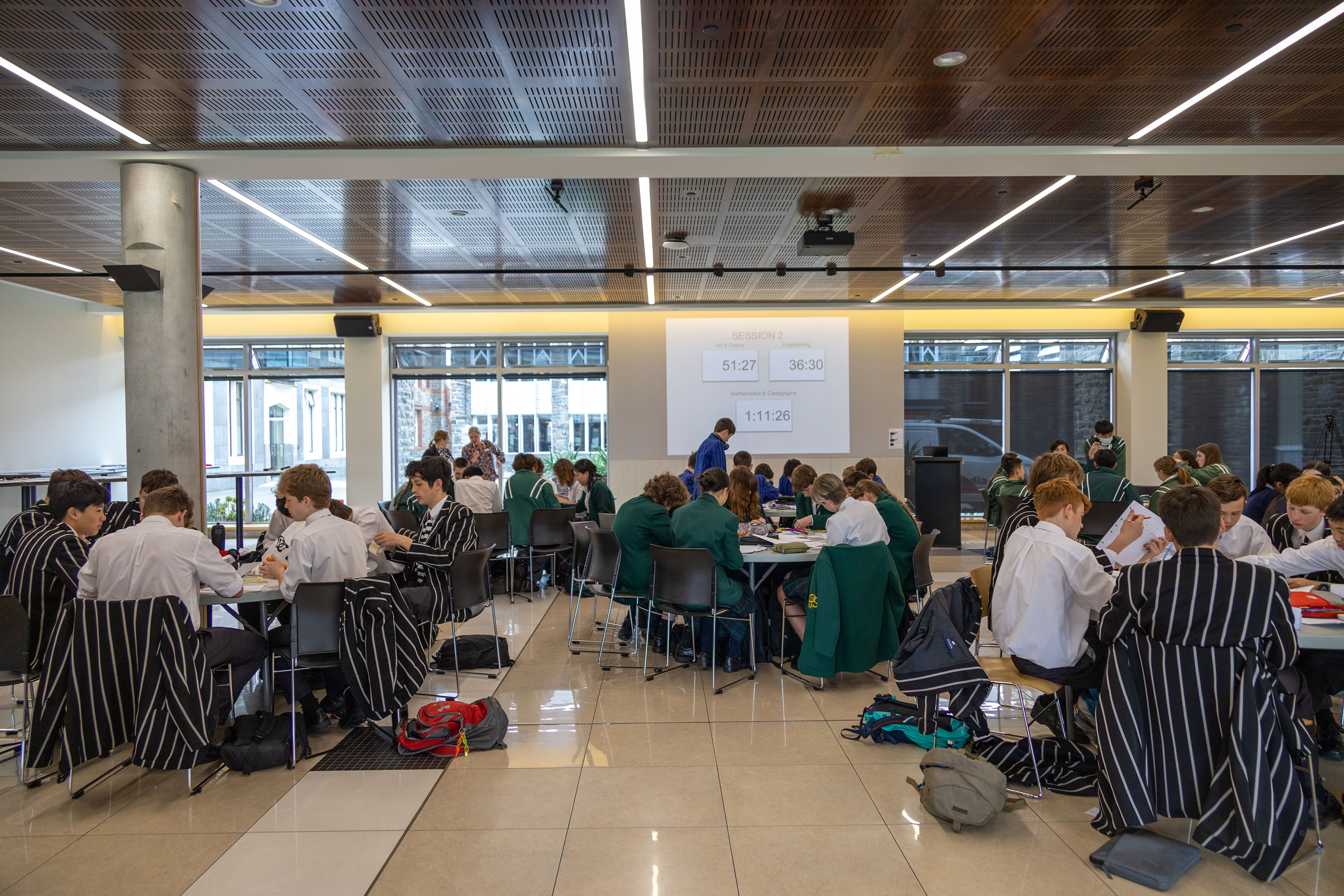 Teams of eight from across Christchurch have competed at a formidable pace, taking on challenges in mathematics, cartography, English, science, code breaking, art and poetry, ideation, engineering, creative producers, and legacy. In all, they have tackled 10 disciplines in one day of frantic and rewarding collaboration, creativity, and competition.
In the senior contest, the Year 11 College team of Samuel Bennett, Aaron Kwak, James Hadden, Jack Hastie, Tomas Coberger, Edward Elworthy, David Wayne, and Daniel Wilson has taken top spot, with Burnside High School 2nd, while the Year 10 College team of Bill Cross, Charlie de Costobadie, Max Durkin, Alex Johnston, Daniel Stockton, Jan-Adriaan Van Wyk, JJ Wada, and Justin Wang has secured bronze, with Burnside High School claiming gold.
In the Year 9 contest, the College team has also stepped up to tackle the challenge, with Burnside High School taking the top spot.
Requiring a collaborative approach that draws together individual skills, the da Vinci Decathlon challenges agile minds and quick thinkers.
Launched in Sydney, it now attracts thousands of students in Australia and the United Kingdom and continues to grow in popularity, expanding to New Zealalnd this year.
College Head of Advanced Learning Emma Bracken says that the collaborative approach allows students to grow their skills while understanding the power of the collective mind.
"We have had a wonderful response to our first da Vinci Decathlon and look forward to building on the initial success. Seeing the students compete with such enthusiasm and determination was a memorable experience."