College Prefects step up
Our 2023 College Prefects have been inducted during a special service in the Assembly Hall.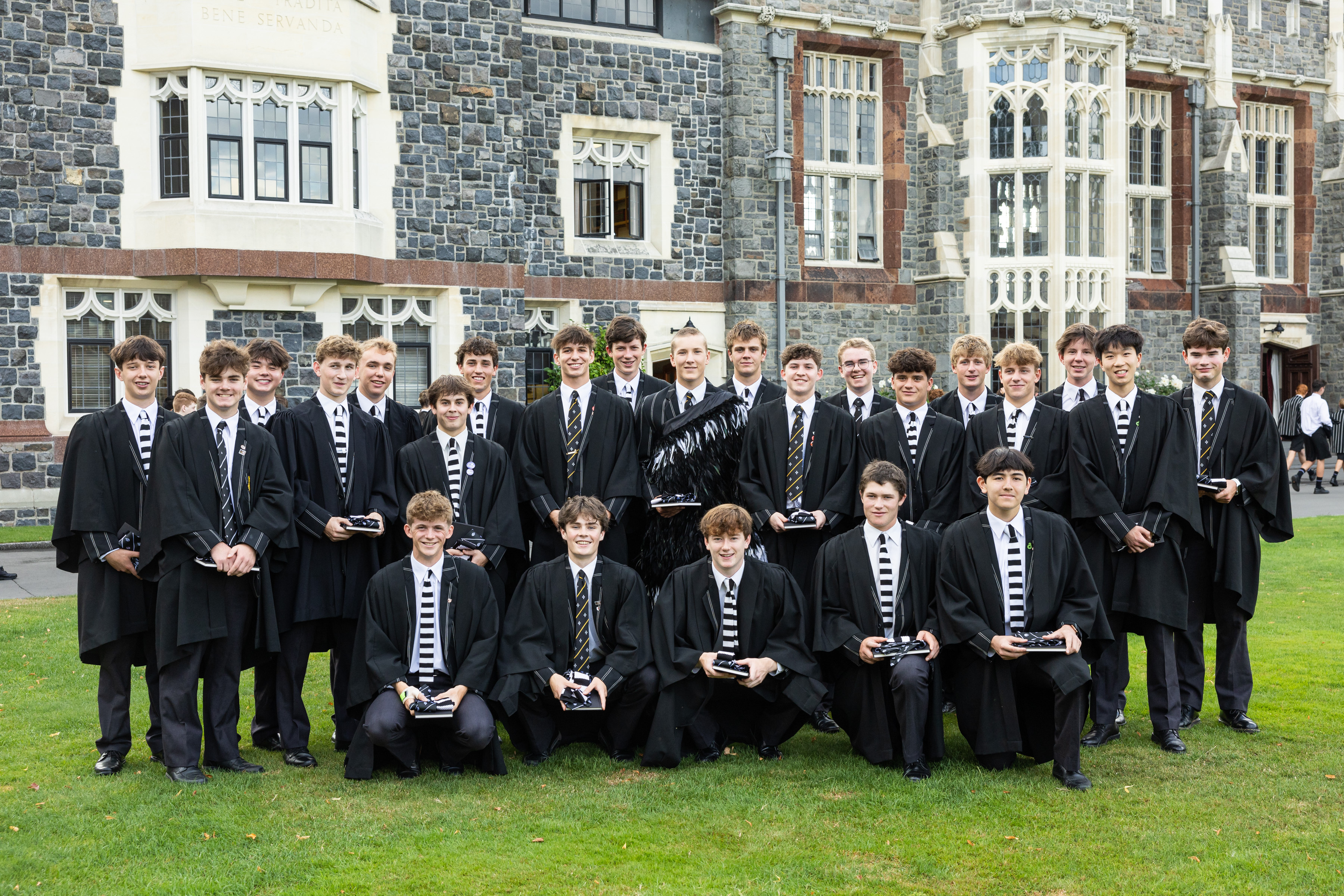 In front of their families and the whole school, the 24 boys – clad in their gowns – have received their Prefect ties. Ed Davidson – wearing the Head Prefect's korowai – has made the Prefects' promise to the school, committing to fulfilling the duties and responsibilities of a Prefect and upholding the good name of College.
The top row of feathers in the Head Prefect's korowai signifies the mantle of leadership and mana carried in the role. The rest of the cloak is adorned with feathers representing every boy at College, past and present, whom the Head Prefect serves.
Executive Principal Garth Wynne has presented each boy with his Prefect tie, plus a copy of Simple Truths of Leadership by Ken Blanchard and Randy Conley
After the service, the Prefects, their families, and invited guests have gathered for morning tea in the Dining Hall.
To see a full list of roles and responsibilities, please click here.