College leaves its mark on Ballarat Round Square students
A welcoming mihi whakatau and haka by the College haka group made a lasting impression on the 17 Ballarat Grammar School Round Square students who visited Christ's College today.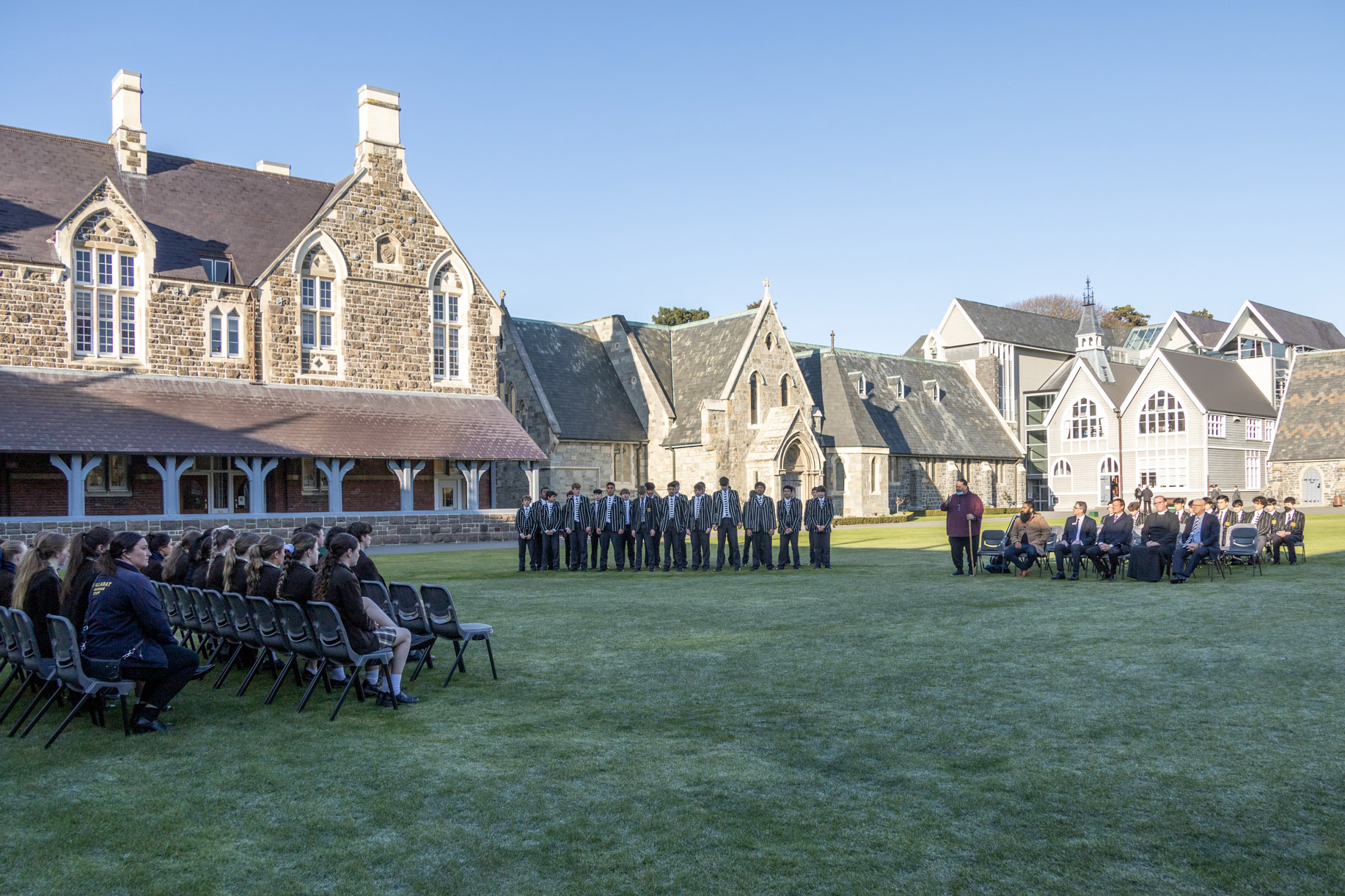 "It was so cool. It gave me the chills. There was so much power," said Milly Sharp, a Year 11 student from Victoria, Australia.
Other students who attended the welcome event enjoyed their first experience of a hongi and commented on the positive energy evoked through the haka.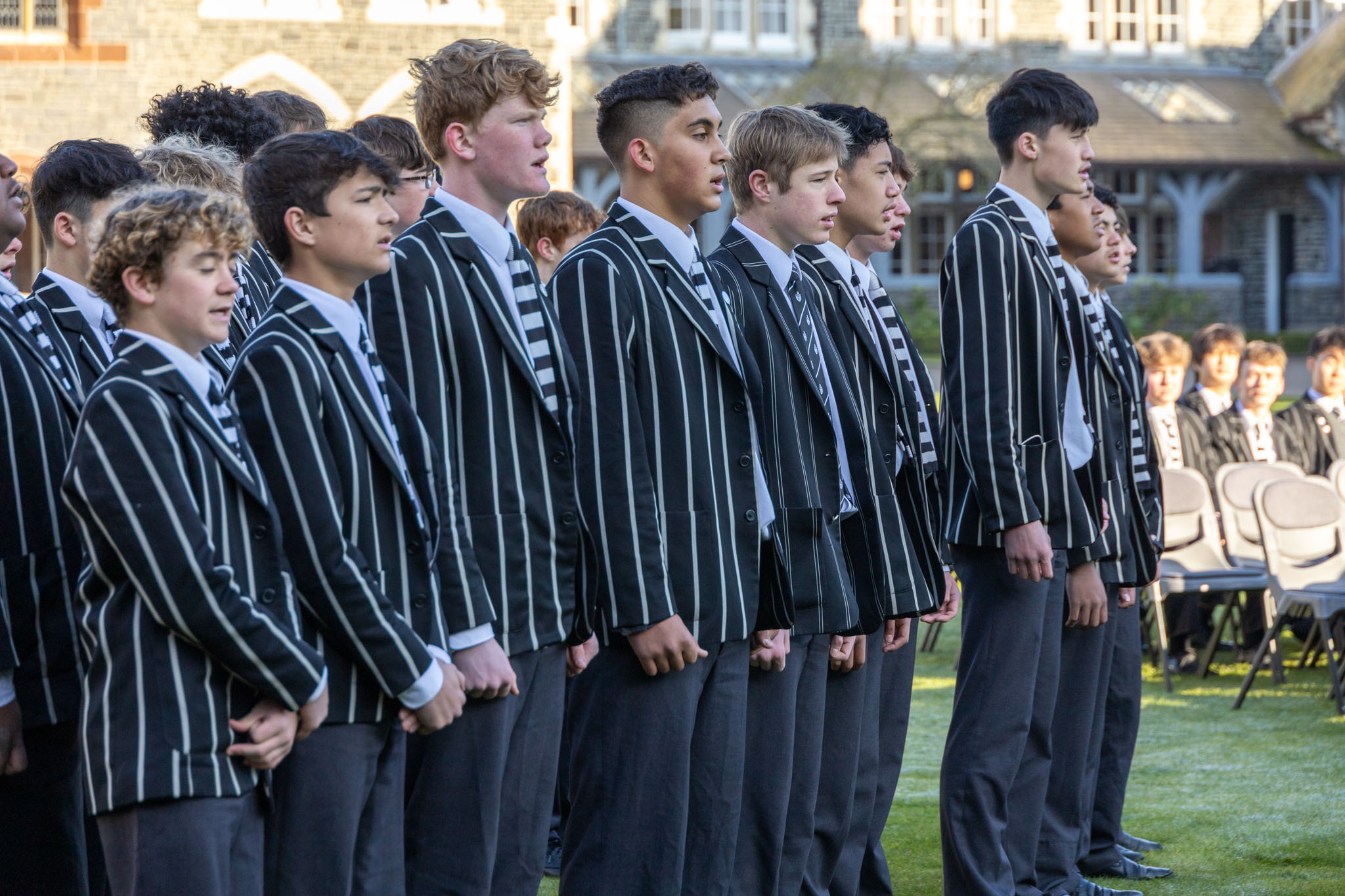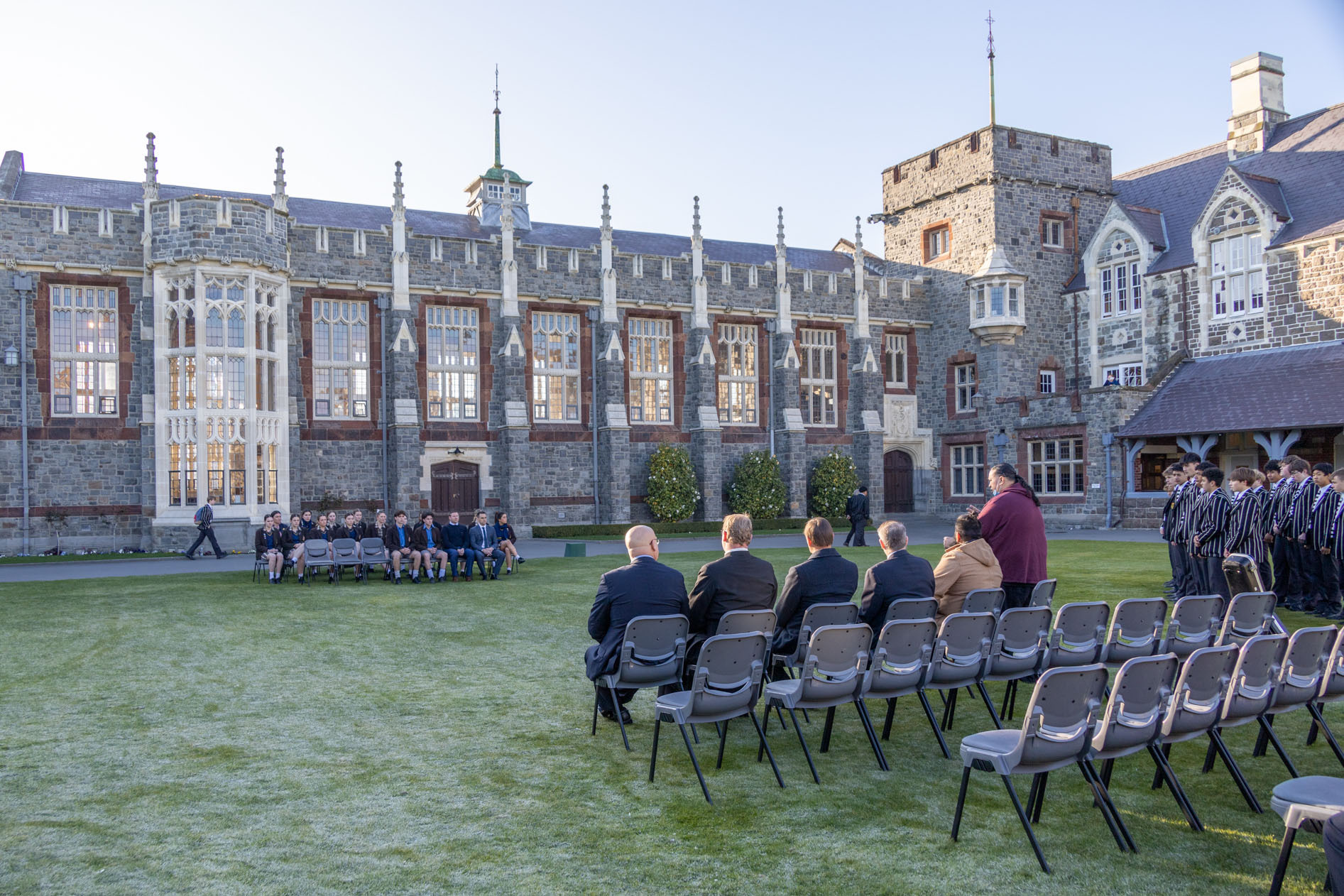 Ayesha Headon said she felt after the nine-day visit which included visiting Wanganui Collegiate, that New Zealanders were noticeably more knowledgeable about their culture and history than Australians.
"I'd like to immerse myself in the culture here."
And Mathematics teacher Sarah Lakerink, PE teacher Anna Coote and Head of Middle School Leadership and Service at Ballarat Grammar Adam Little, who accompanied the students, all said they believed "New Zealand is way ahead. We've got a long way to go."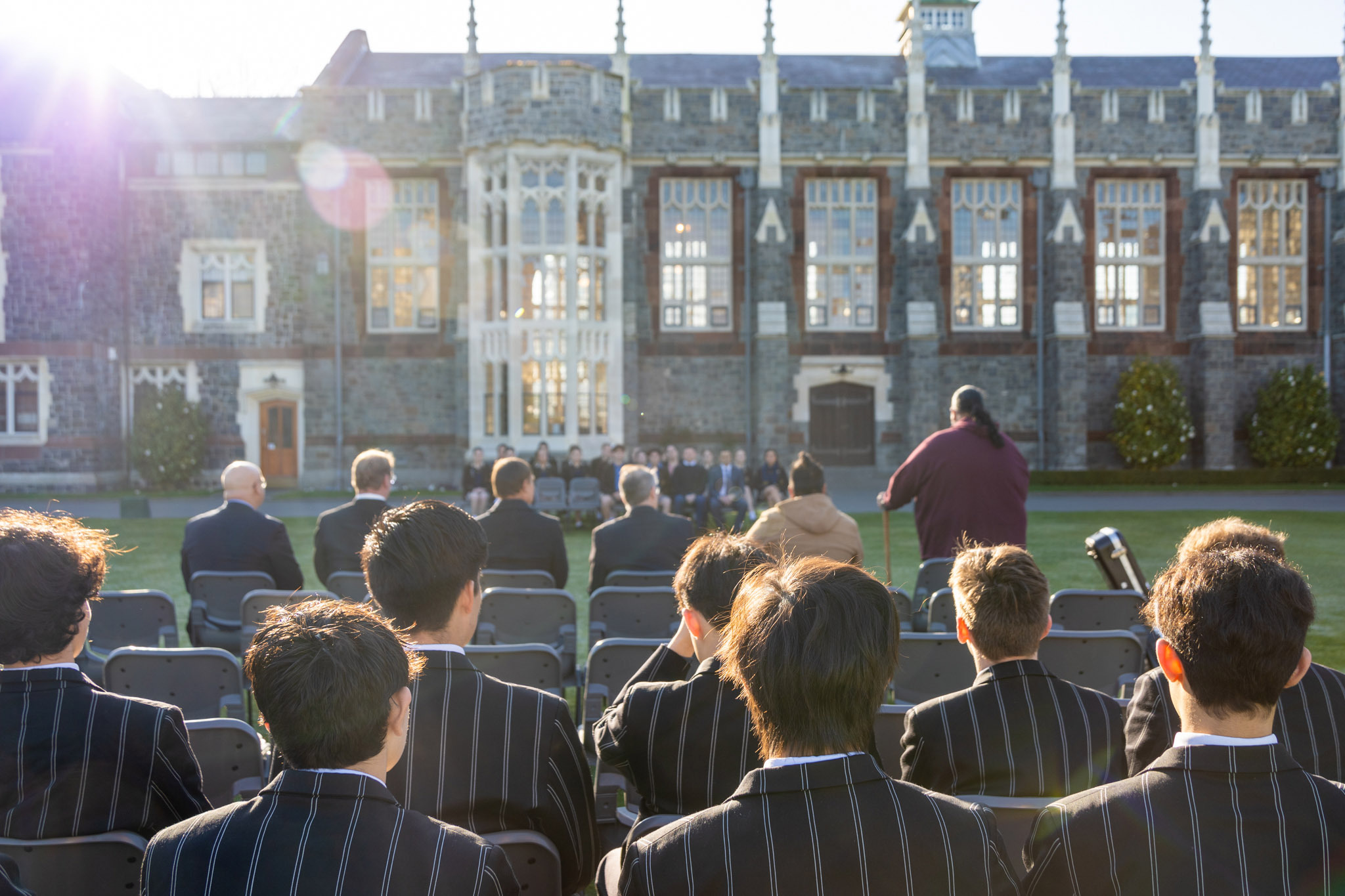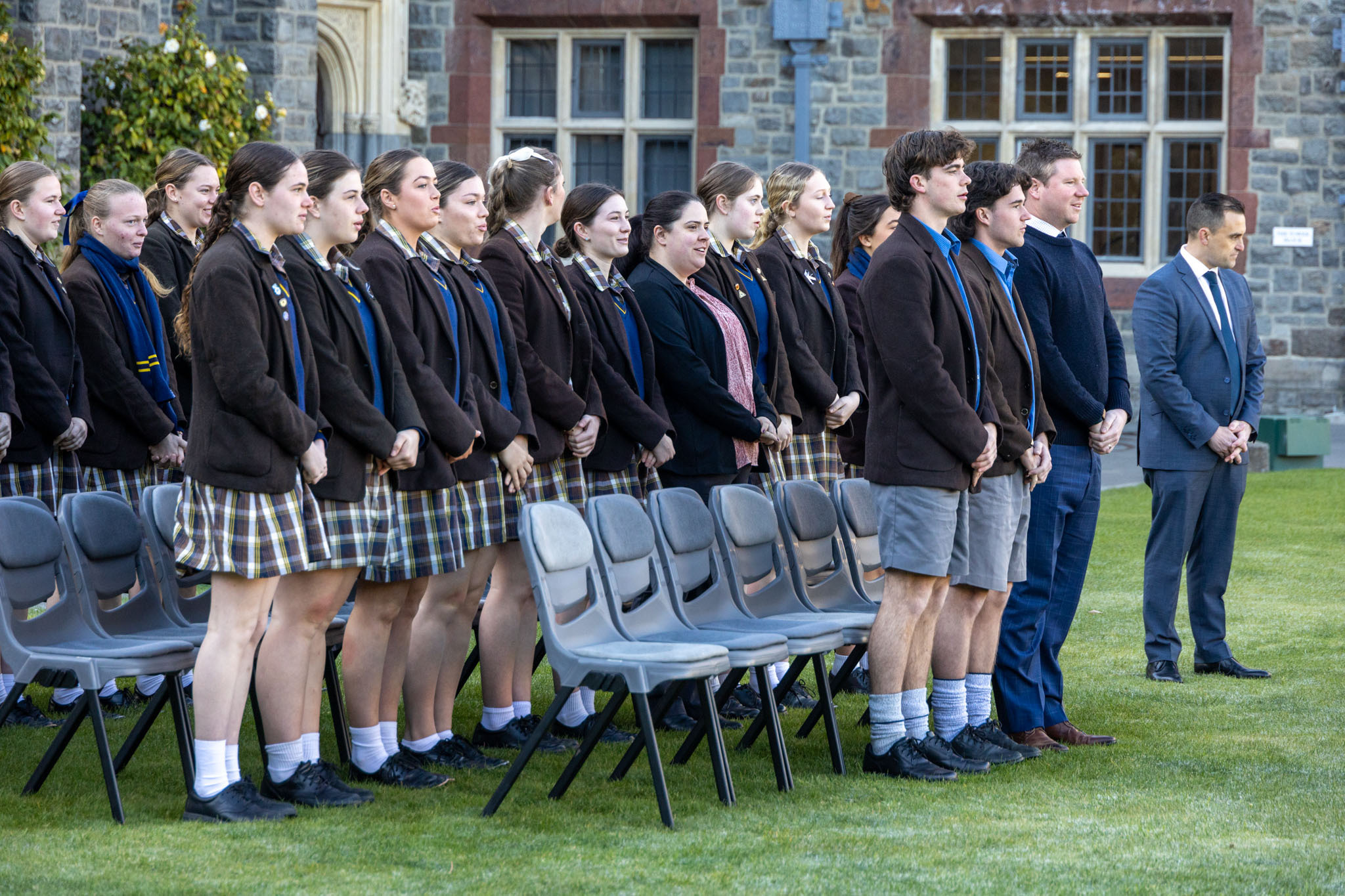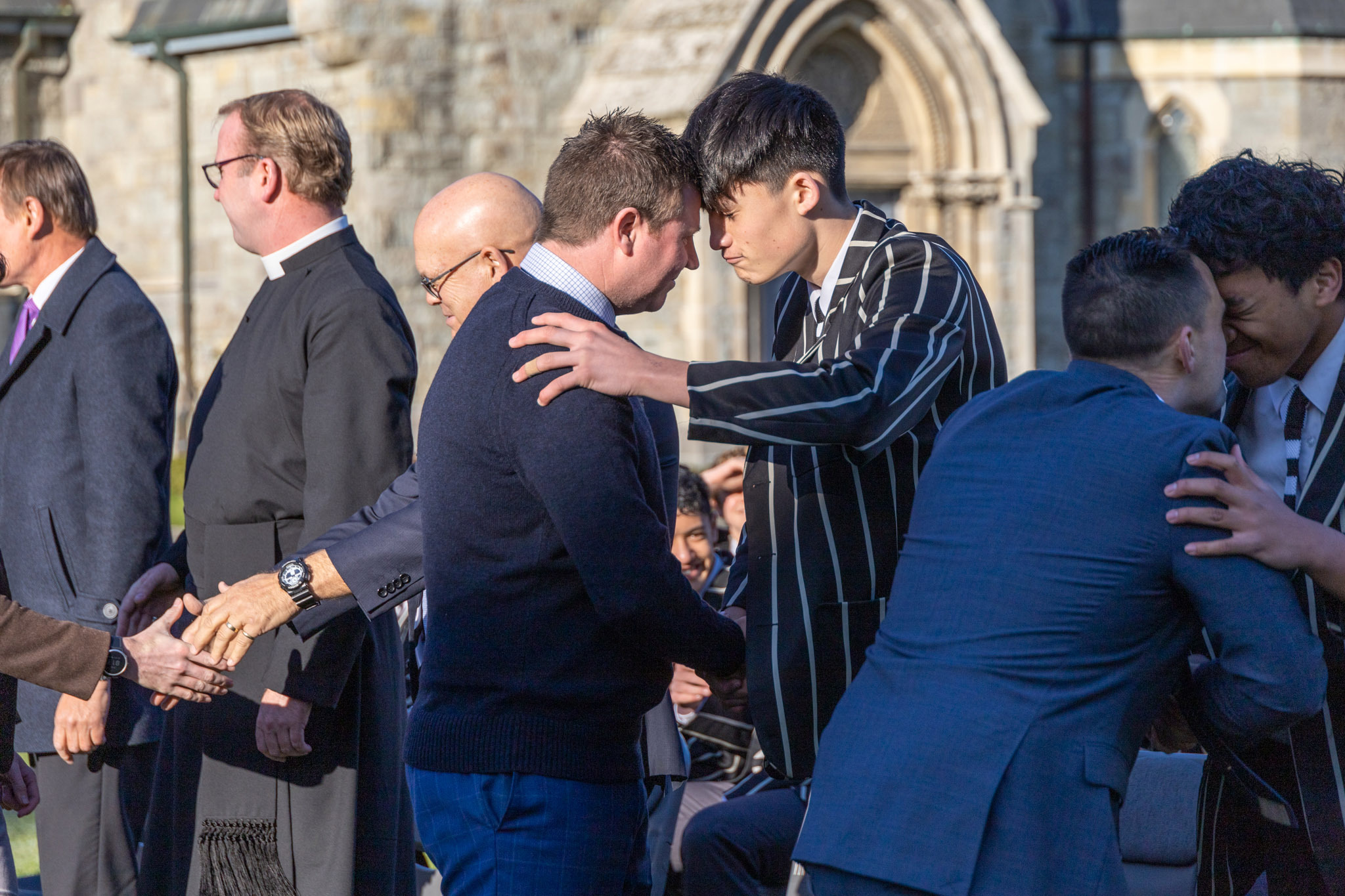 Two students, Sarah Hanmer and Perri Eaton spoke at Assembly, outlined how Ballarat, the first Round Square school to visit College, operated on its home turf.
"We hold an annual Round Square Dance for Years 10-12, and this year all profits went to Aid in Ukraine," they said.
An annual Hunger Lunch was designed to educate about the kinds of lunch some people ate, with some students served rice, others a packed lunch, while some had a banquet – with all proceeds going to Hunger Relief. The girls also described a Round Square Sleep Out where students slept rough one night in the school grounds, and were woken and moved on periodically through the evening – so they could appreciate those with nowhere to call home. And they spoke of a 12-hour walkathon with money raised spent on sleeping bags for the homeless.
The students talked with College Round Square members in a RS baraza during the morning, had breakfast and morning tea in the Dining Hall, attended a service in the Chapel when the Choir sang the College waiata, toured the school, and then went to St Margaret's College for lunch and an afternoon programme.