College inducts Chapel Choristers
The power of music spoke volumes in the Chapel on Friday evening as 26 choristers were inducted into the College Choir.
Although 10 were absent through sickness or isolation requirements, the new members made their voices heard in the moving service, which included the College waiata, Ko te Whakapono ki te Atua, and the new College hymn, Give Christ the praise and glory.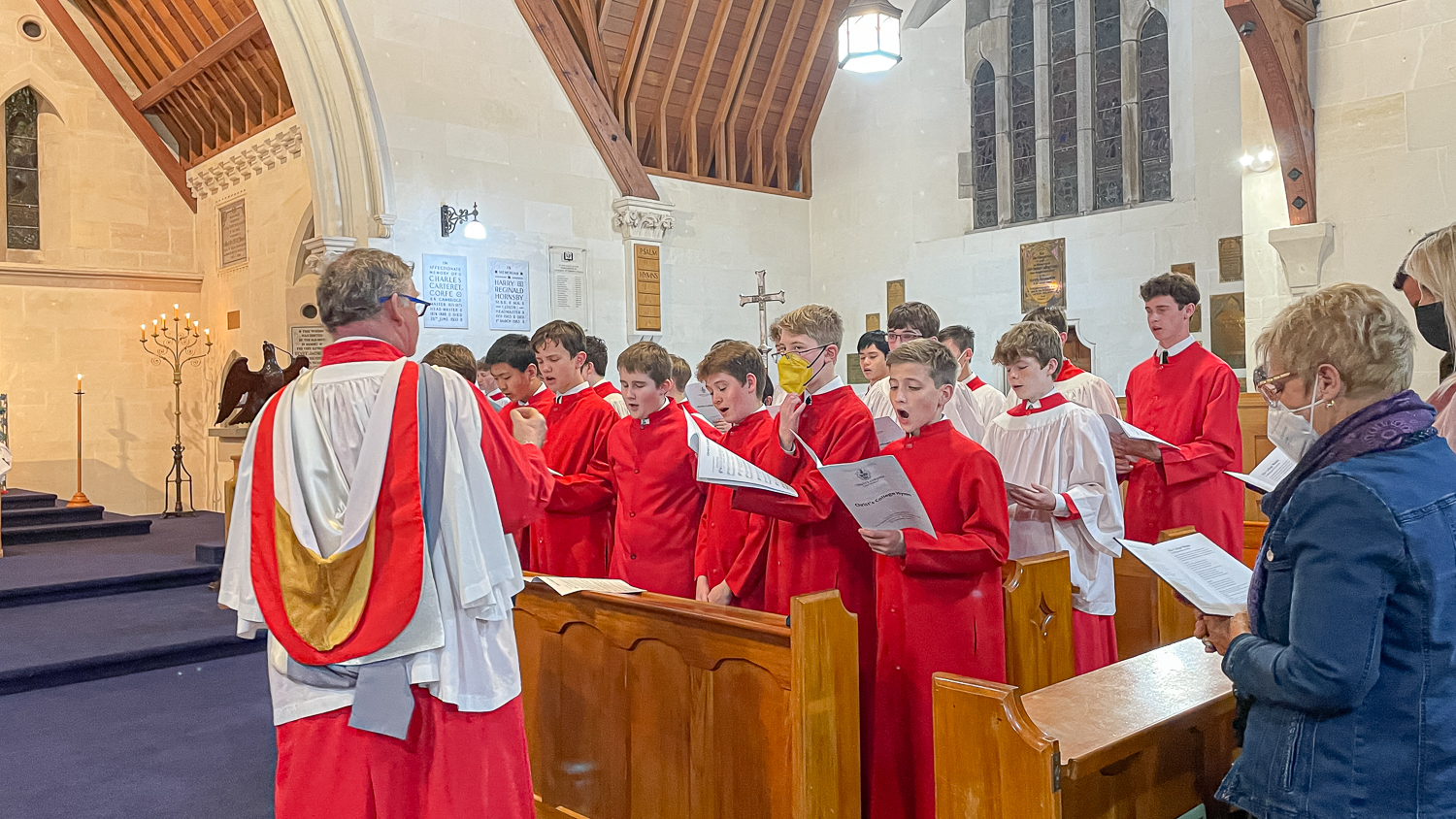 Director of Music Robert Aburn presented the young men to be admitted to the Choir of the College Chapel, saying that each had undertaken a probation period and met the requirements and commitments of being a choir member.
Chaplain Cameron Pickering offered his congratulations, welcoming each boy to the choir. Each was then vested by senior choristers with the surplice – the robe of office reminding the boys of the good character required of all choristers.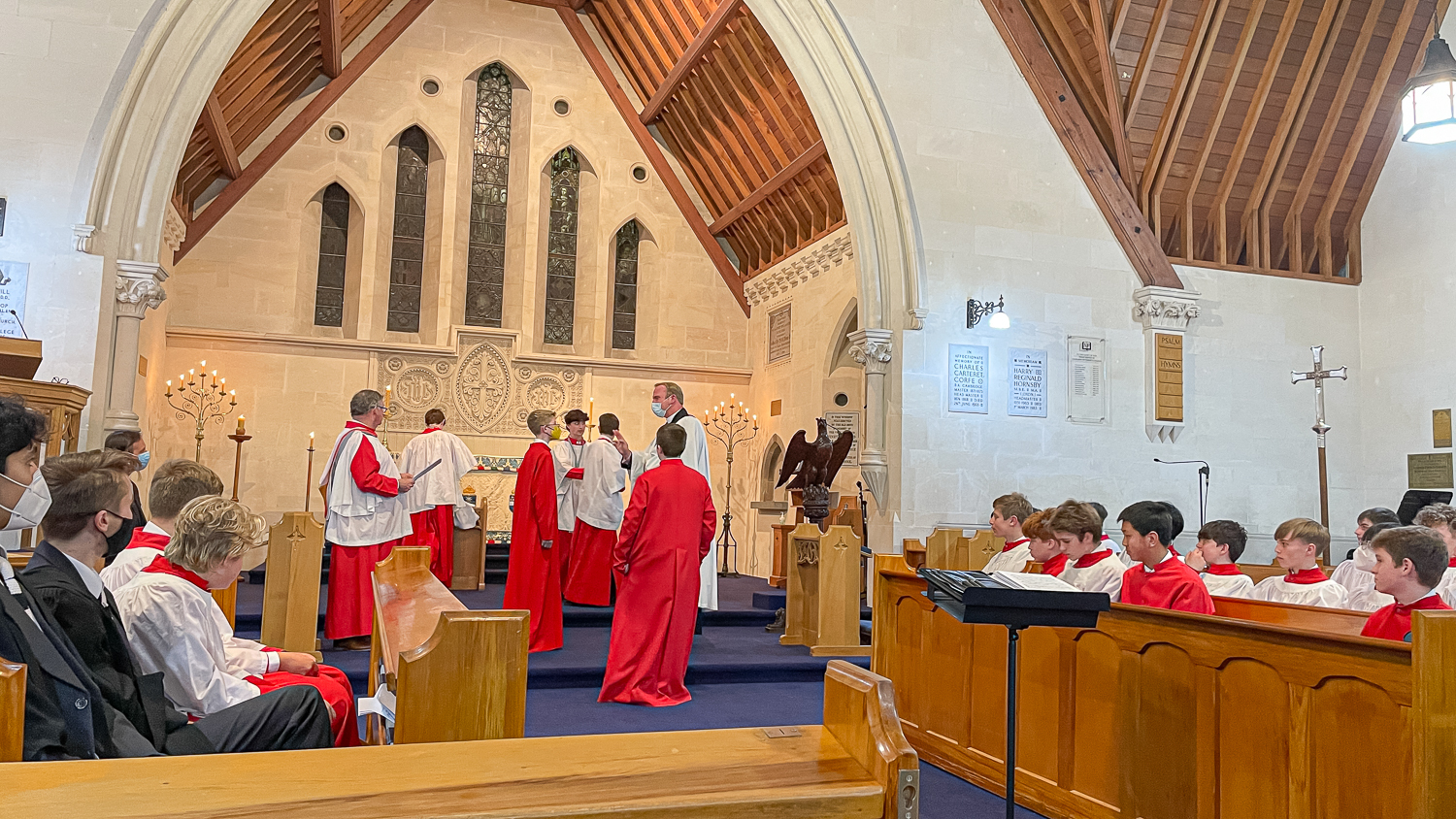 With parents and grandparents watching, the new choristers made their promises and joined the full throng in hymns and an anthem by Mozart, written by the brilliant composer when he was aged 12. The impressive rendition preceded the final hymn, Praise my soul, the King of Heaven.

Head of Choir James Griffin, Head of the Schola Cantorum Tommy Whitteker, Crucifer Robbie McClean, and Head Trebles Marcello Ferguson and Oscar Stove were acknowledged and blessed at the service.