College ie faitaga – a more uniform approach to diversity
Pasifika students are donning the ie faitaga for the first time as part of their College uniform.
An addition to the official College uniform, the ie faitaga – a more formal version of the lava-lava – can be worn by Pasifika students in place of their grey trousers throughout the year. It was first worn by four of the 1st XV Rugby members after their match on Saturday.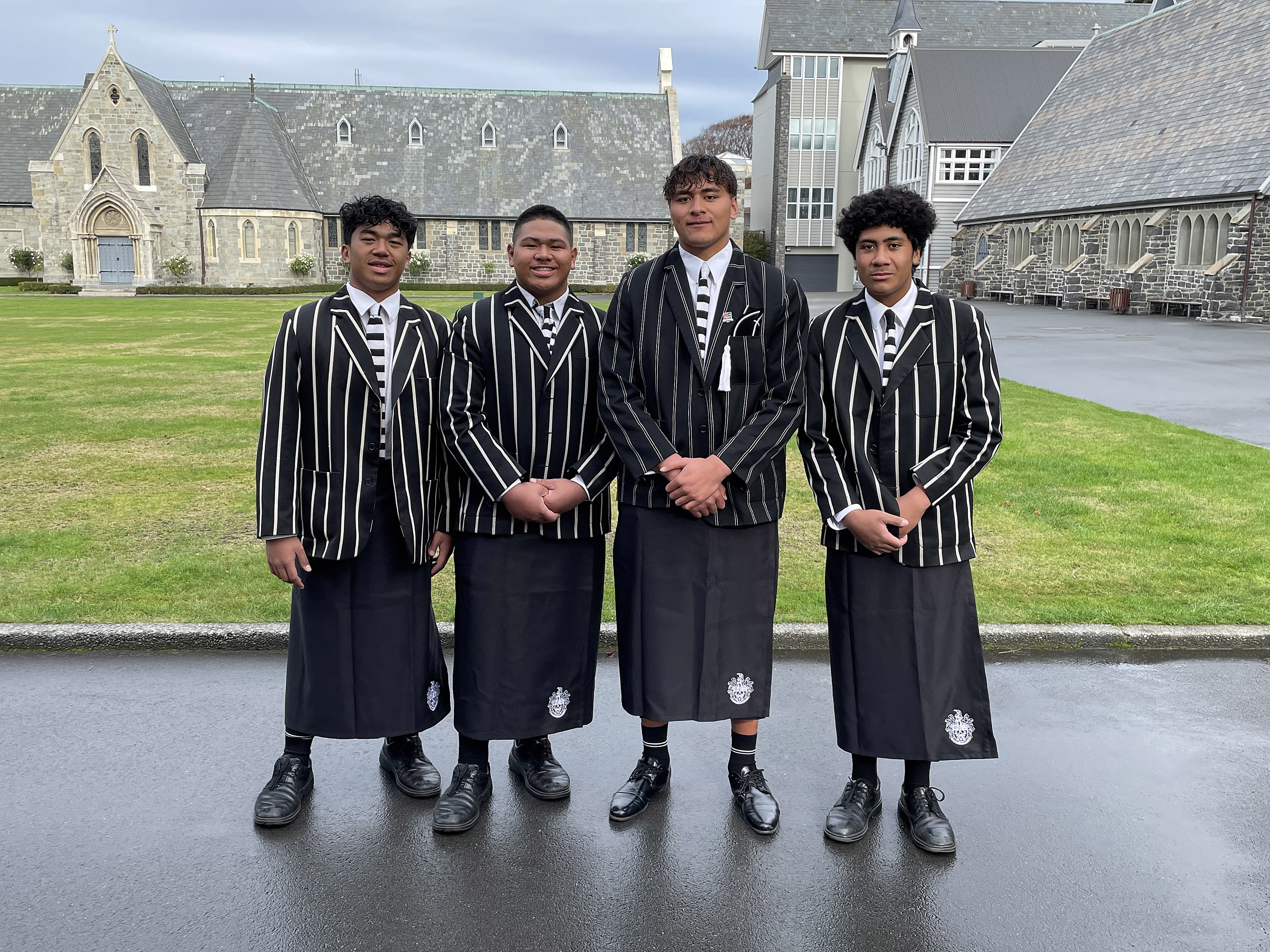 Both Year 13 student Jayden Sa, 17, and Year 11 student PJ Palamo, 15, wear the new ie faitaga "with pride".
"For us, the ie faitaga recognises who we are and where we come from, underlining the importance of the acceptance of diversity in our school and the wider community," the boys explain. "It is a significant step in acknowledging the home country of our families – Samoa."
Both Jayden and PJ point out the "ie faitaga is a symbol of our culture and highlights the importance of always remembering where you have come from".
The boys are "honoured to be among the first" to wear the ie faitaga at College, and in being integral to the creation of a new tradition.
"It is a good move by College in pushing for greater diversity and acceptance across the school and into the wider College community."