Christ's College claims top NZ basketball title
The Senior A Basketball team has sealed its place in school history, becoming the first
College team to win the New Zealand Secondary Schools National AA Championships.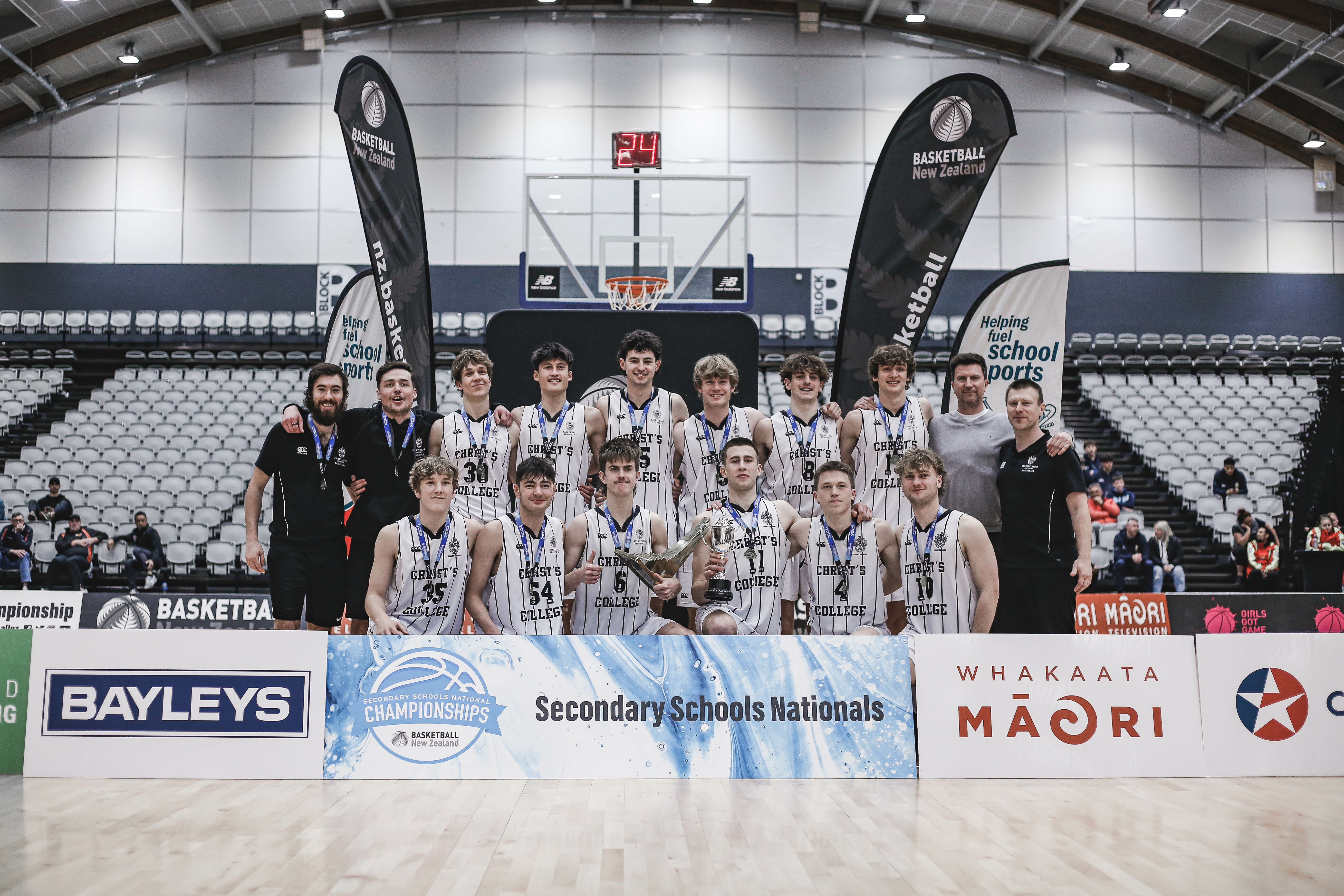 Guided by Basketball New Zealand Coach of the Year Ben Sheat, College proved far too strong for Rosmini College in the final in Palmerston North, powering to an emphatic 87–52 win.
In superb play, Tom Harrison delivered a game-high 38 points, followed by Most Valuable Player Hunter Adam with 24 and College Head of Sport Jordan Braithwaite with 17 points.
In an outstanding all-round display, the total team effort was captured by Liam Jack, who recorded a team-high 14 rebounds.
A first-time finalist, College quickly took the early lead to be 22–12 at quarter-time, before racing to 40–20 at half-time. In a brilliant performance, Hunter and Tom combined for College's first 11 points in the third-quarter before Braithwaite made a pair of baskets.
College continued to dominate the court, pulling away to claim the Doug Harford Memorial Trophy after an unbeaten run at the tournament. To top off a remarkable effort, Hunter, Tom, and Jordan were all named in the AA Boys Tournament Team.
It was the first time that the trophy had returned to the South Island since 2014, and to a Christchurch school since 1998.