Celebrating the diversity of Round Square
Round Square International Week has brought together the school in a celebration of diversity across a range of entertaining events.
Among the highlights have been a karaoke contest, an international Chapel service, a cake decorating competition, a food fiesta, a quiz night, and a special assembly.
Head of International and Round Square Luke Kim believes Round Square International Week is a highlight of the College calendar because it opens the door to all the boys being able to share in the diverse range of cultures in the College community.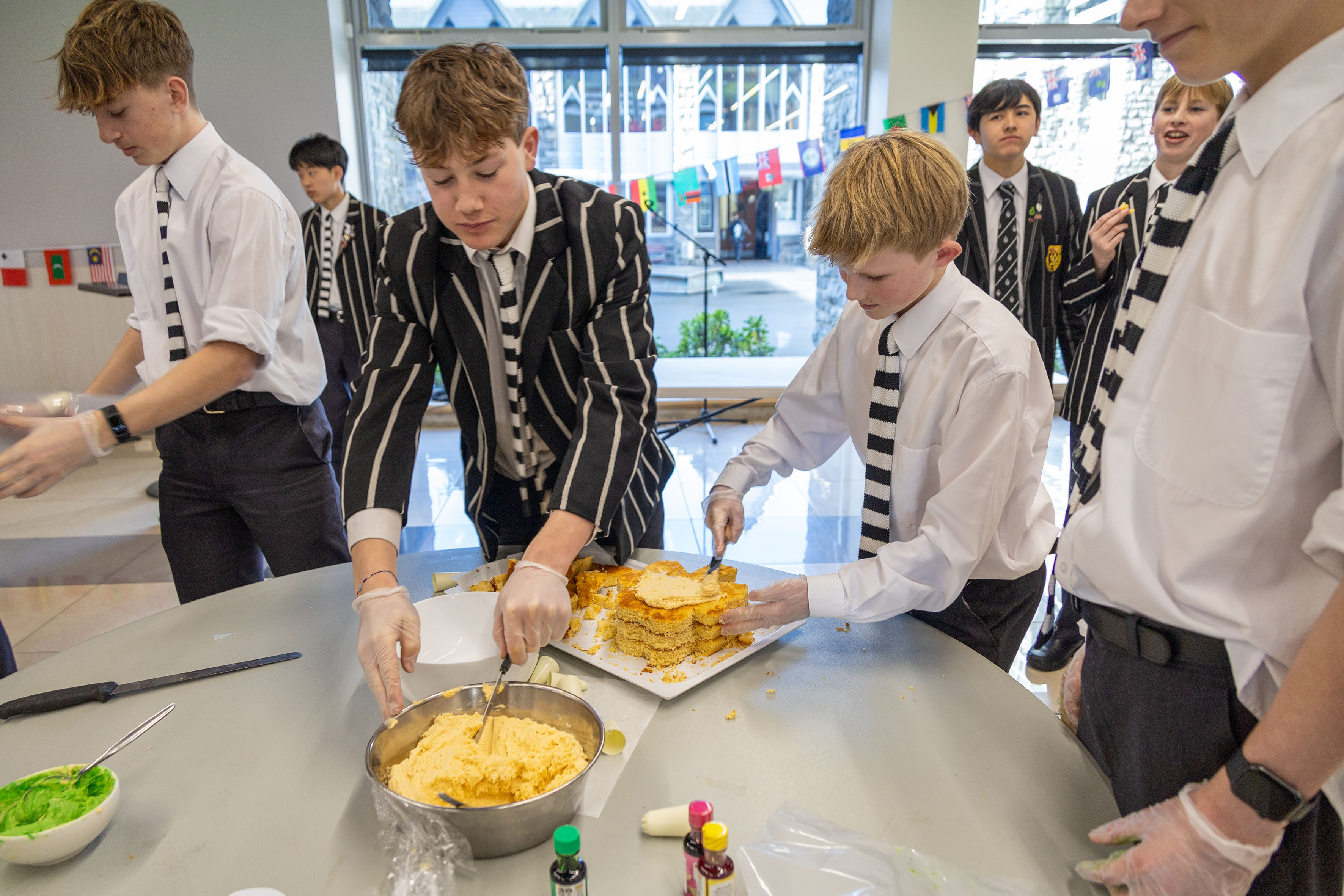 "It has been great to see many boys stepping up and out of their comfort zones to take on new challenges during the week and embrace the six Round Square IDEALS – Internationalism, Democracy, Environment, Adventure, Leadership, and Service," Luke explains. "It is exciting that boys from all backgrounds can be a part of the week as we adopt the practical learning philosophies of Kurt Hahn."
A formidable educator, Kurt Hahn founded two of the original Round Square (RS) member schools. He believed that students could only really understand life by experiencing it in many exciting and challenging ways. By testing themselves, students would develop the skills to become compassionate leaders of the future.
A highly entertaining karaoke contest and a special Chapel service with readings in different languages launched the week. The karaoke competition hit all the right notes, including cameo appearances by Executive Principal Garth Wynne and Deputy Principal Rob Donaldson. However, the musical honours went to Benson Geng-Wang for his performance in Mandarin, followed by Kennedy Xiao singing in Japanese, and Cole Moffatt with a song in Te Reo. Luke also teamed up with Aaron Kwak to bring some Gangnam Style to the school.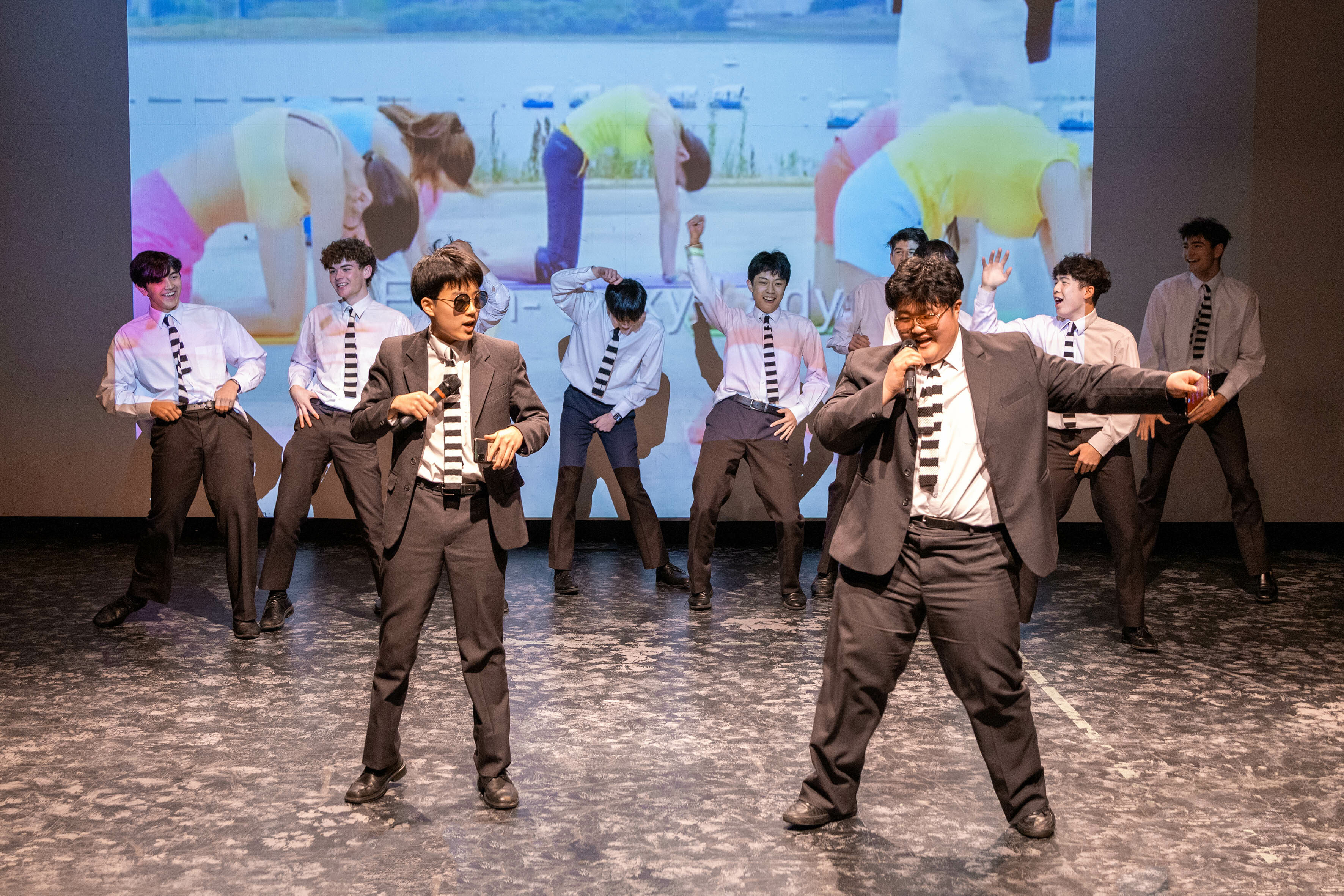 School House put the icing on the cake, winning the interhouse cake decorating competition. With each House vying for the best cake decorator title by depicting the national colours and icons of various countries, the School House cake had a shamrock-inspired Irish flavour while runner-up Condell's House featured Japan. Rounding out the top three, Flower's House was lauded for its Jamaica-inspired decoration. Both Julius House (Egypt) and Somes House (United States) were highly commended for their efforts.
Meanwhile, an international quiz night in the Chapman Room attracted about 90 students from a range of schools, with Sean Wu, Benedykt Staples, Jaspar Thomas (all Christ's College), Kate Seol (St Margaret's College), Amina Pabst (St Andrew's College), and Navida Gowda and Naina Manoj (Christchurch Girls' High School) taking the honours. Earlier, a fiesta of international food delivered tasty treats to the Quad.
At the international assembly, the powerful sounds of a haka and a waiata – along with a prayer in Malay, and a performance in Mandarin – filled the Assembly Hall. The special assembly also featured several speakers, including RS Schools' Support Director, Australasia and East Asia, Ben George, American exchange student William Barnard, Year 12 student Noah Yee, and Luke Kim.
Referring to Australasia and East Asia as "the most diverse RS region", Mr George reminded the boys to use the RS "network as a toolbox to internationalise your ideas".