Celebrating Round Square International Week
There were quizzes and a karaoke contest, international foods to sample and plenty to expand the minds of College boys this week, as the school celebrated Round Square International Week from 1-5 August.
Packed with events and experiences, the week engaged boys on all levels, and finally wrapped up on Friday with a lunchtime presentation from the Buddhist Centre.
On Thursday the flavours and tastes of international cuisine found their way into mouths and stomachs more used to burgers and chips, as College boys tucked into the food truck offerings at lunchtime. From Chinese dumplings to novel Spanish and Japanese delicacies, the temptations disappeared fast.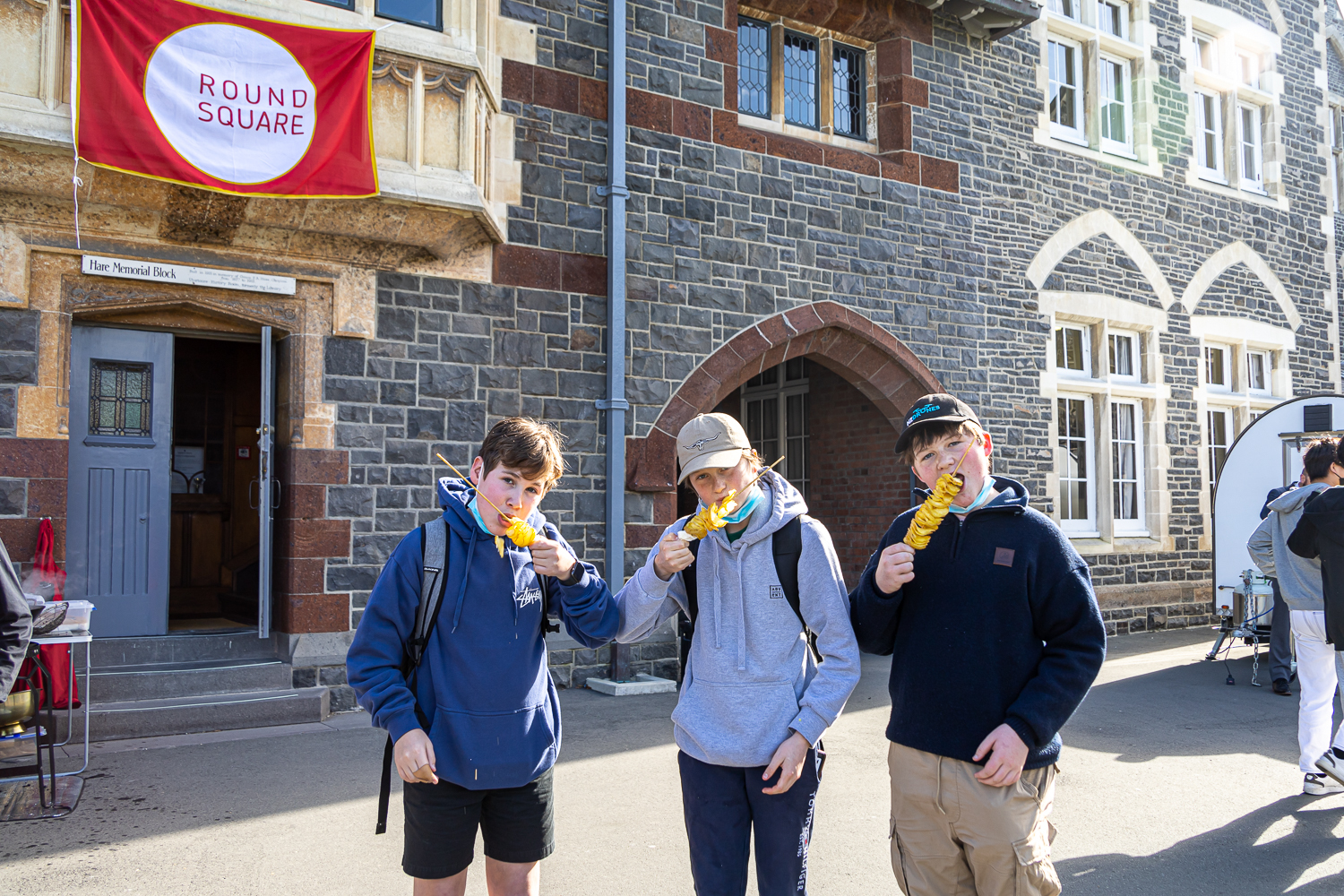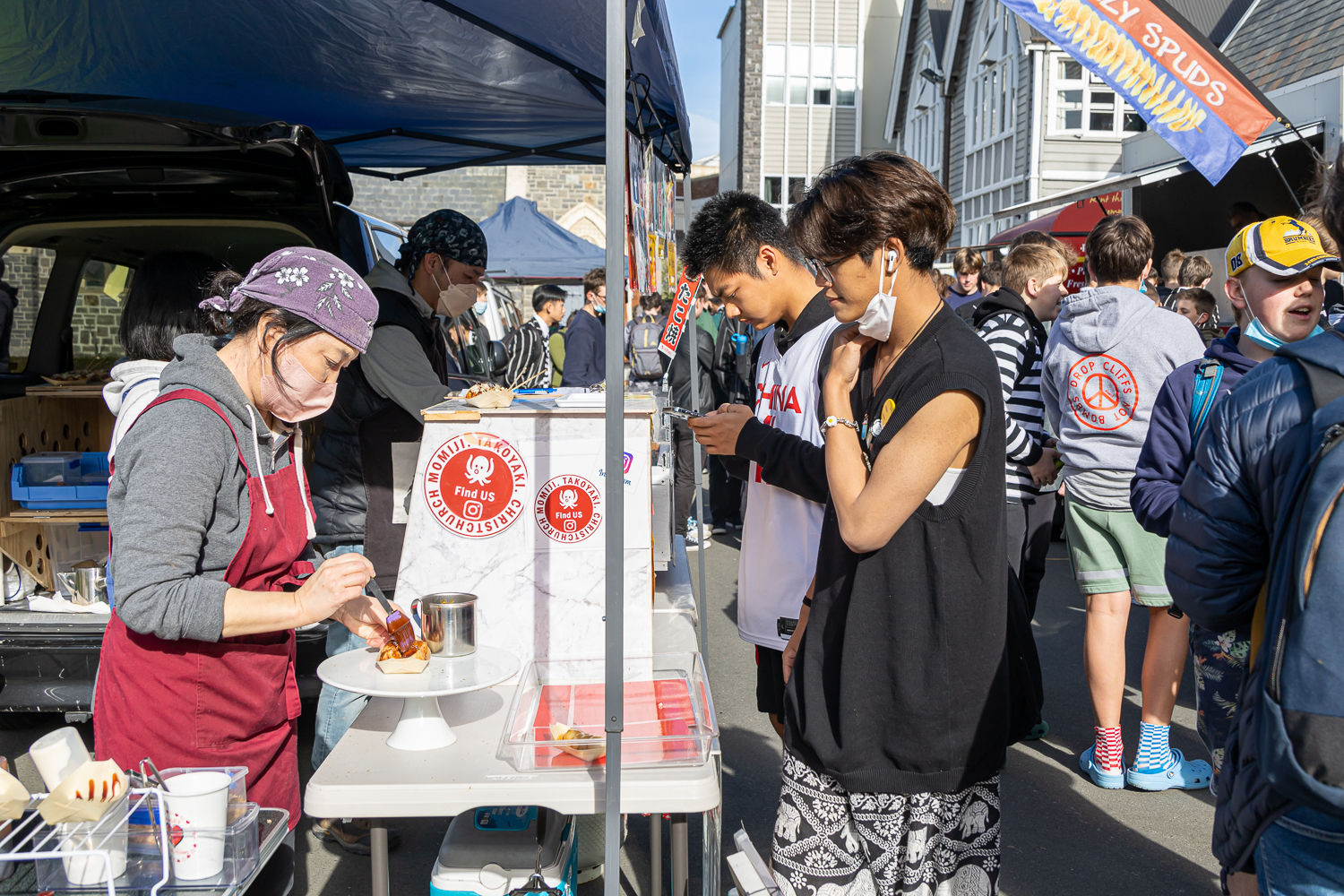 Earlier at assembly, the Big Band provided a loud welcome before Head of Round Square International Kevin Chiang reminded everyone that at least nine languages are spoken in College – the students themselves then stepping up to prove it.
Yusef Elnahas and Matthew O'Connor, two "third culture kids" (each with a father and a mother from two different countries, and now living as a family in another) gave powerful insights to being living examples of diversity in action, Yusef describing being different as "a super power in disguise."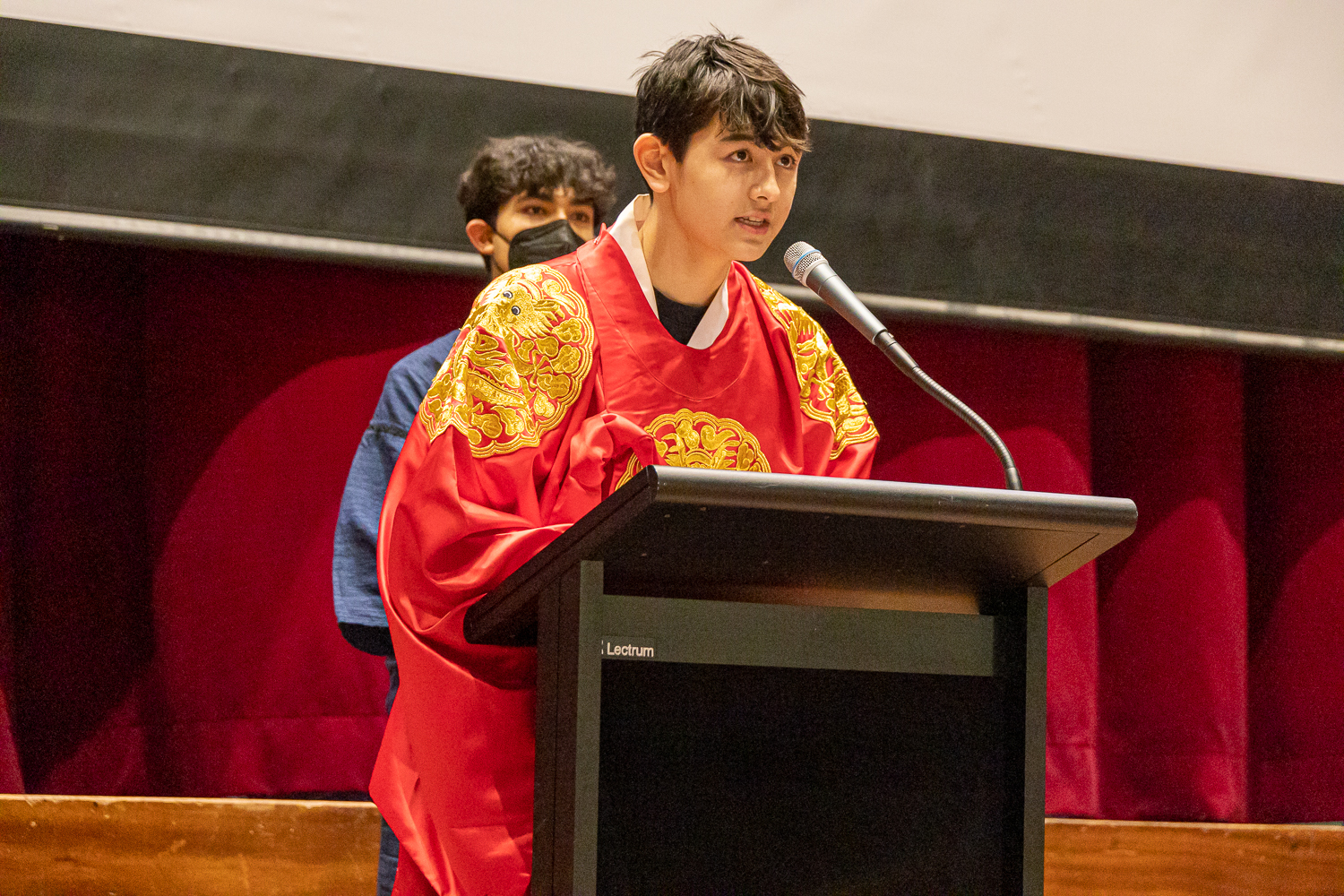 Kevin Chiang says the week "celebrates diversity with an array of international events".
"We want to offer boys across all year levels the opportunities to enrich their lives and recognise different cultures," he says.
"We want to help prepare the boys so that they are ready to move into the wider world full of different cultures, backgrounds, and experiences."
On Wednesday, the Inter-school Global Quiz Night was held in the Chapman Room with 80 students from St Margaret's College, St Andrew's College and Villa Maria College joining College students to make up highly competitive mixed teams. Quizmaster Matt Cortesi posed some tricky questions.
On Monday, the week got under way with an International Languages Chapel Service and an Interhouse International Quiz. The College community gathered in the Chapel, with Kevin delivering the sermon on the value of diversity.
The Prayers of the Faithful were read by Kosuke Hashimoto (in Japanese), Jayden Sa (Samoan), Jasper Moss (Spanish), Thimeth Wijesinghe (Sinhalese), Dominic Lee (Mandarin), and Chapel Prefect Yusef Elnahas (Arabic). Jack Mckenzie shared the Lord's Prayer in Te Reo.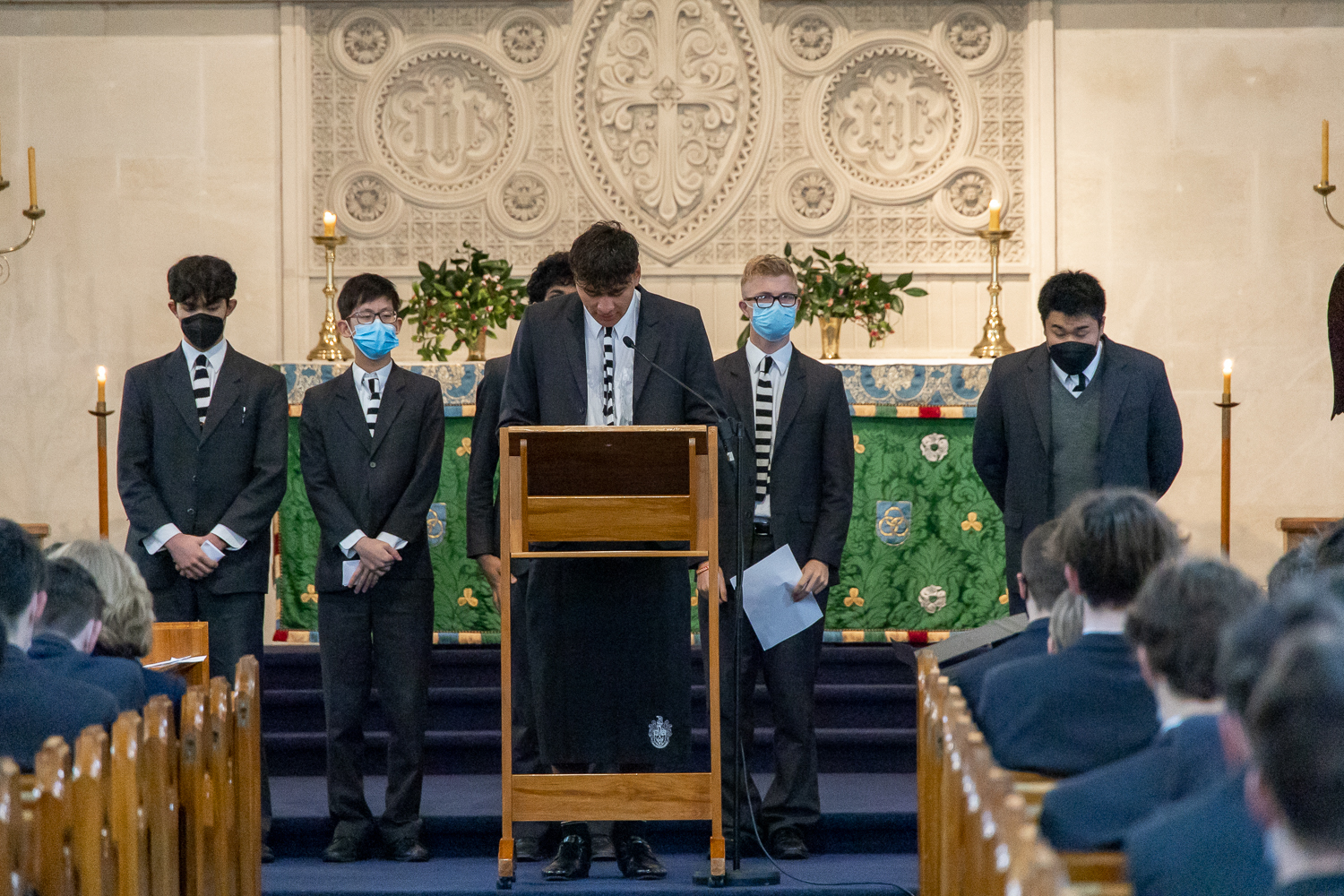 At lunchtime, the Interhouse International Quiz was centre stage, with boys answering lots of globally focused questions in the contest to be the most knowledgeable. Eventually, School House took the honours in a very tight competition.
On Tuesday, an Interhouse Karaoke Competition hit all the right notes. Held in the Old Boys' Theatre, the contest featured multiple languages and standout performances from members of each House. Some of the star turns include Plastic Love, sung in Japanese by Yusef Elnahas (Jacobs); La Bamba sung by Jack Brent (Somes) in Spanish; and a performance by Luke Kim and Kosuke Hashimoto (Flower's House).