Ben Donaldson steps into an inspiring environment
College's environmental leader, Ben Donaldson, has embarked on an adventure with BLAKE Inspire to enhance his leadership skills and work to benefit the natural environment.
The College Head of Environment – and Deputy Head of Flower's House – has received a scholarship to attend the week-long residential leadership development programme – run in partnership with the Ministry for the Environment – in Auckland.
BLAKE Inspire empowers young people – through multiple opportunities, far-reaching education, and plenty of fun – to take the lead on creating and sustaining a better world.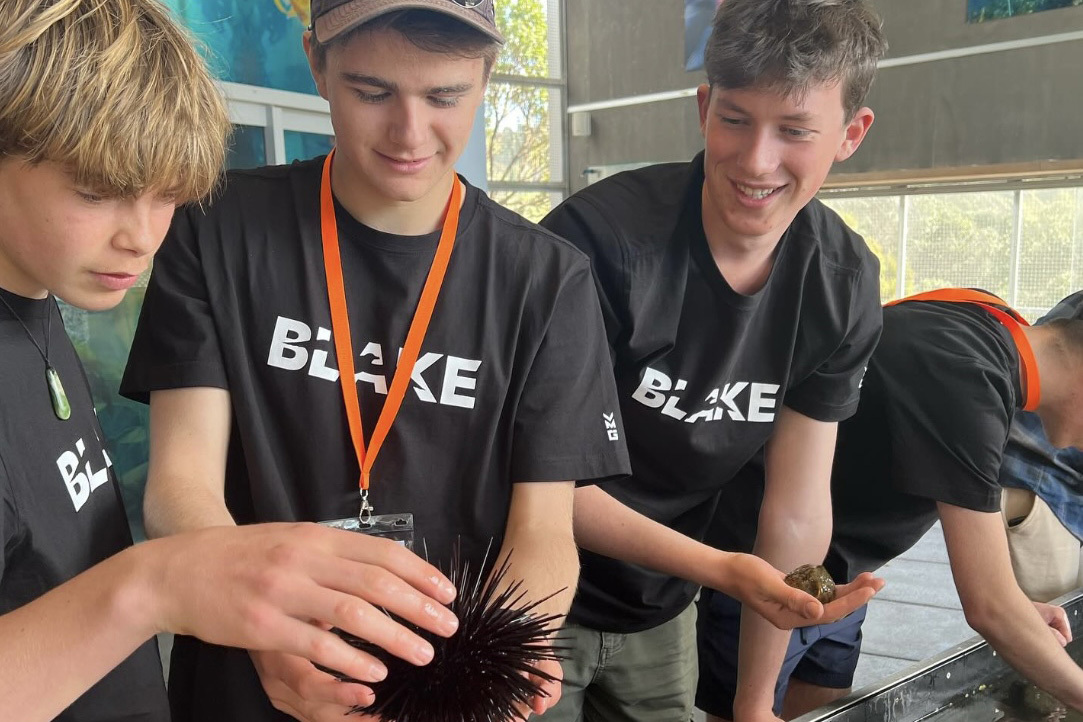 For Ben, 17, the "most inspiring points of the week have been learning about the Māori perspective regarding the environment and the importance of acknowledging that perspective in your actions and with regard to your thinking on sustainability".
"I have definitely been inspired to create more positive change in the freshwater and agricultural areas and to step up my focus on sustainability," Ben says. "I have also appreciated the opportunity to spend time with 35 like-minded students from all around New Zealand, make some great friends, and learn from a wealth of different ideas."
Ben has worked with scientists, environmental experts, a diverse range of leaders, and students to further strengthen his own leadership skills while learning about environmental issues and the actions that must be taken.
Integral to the success of the week has been Ben's creation of an "individual environmental action plan, setting out what we want to achieve".
During the week, Ben has travelled from land to sea and into freshwater. Based in a "cool" hostel, the students have opened the week with an "icebreaker" with Ministry for the Environment specialists and BLAKE Inspire staff in Auckland Domain.
Delving into biodiversity and environmental protection, the group has taken a nature walk along the coast north of Auckland and also stepped into the Goat Island Marine Discovery Centre to learn more about the marine environment.
A trip to Auckland International Airport has "focused on corporate sustainability, including the need to reduce carbon emissions and the importance of looking out for native wildlife around the airfield". In their time at the Pourewa Reserve – featuring a native nursery and community garden – the young leaders have "learnt about Māori traditions and culture, and food sources, as related to the environment, and the importance of putting land to good use and the many positive steps that can be taken".
A spell in a freshwater creek has underlined the importance of water quality and days at the beach have revealed the need to protect shellfish. In tandem with these activities, Ben has become a "member of Parliament, discovering the need for debate and the role of laws to protect the environment".
BLAKE Inspire has ended the week with a day of eco-tourism – river kayaking in Puhoi.
"If you have the opportunity, College boys should consider applying for BLAKE Inspire and get involved with College's Eco-Action Nursery," he says. "You can really make a difference."
Ben plans to go to Lincoln University to study agriculture and environmental management. However, first up, he will move into a new environment, working on a cropping farm in South Australia before doing a stint with Camp America, near New York.