Be Inspired – empowering young leaders
About 200 students from 15 schools have descended on College for the annual Year 7 leadership conference, Be Inspired.
Hosted by College, the mini-conference focuses on inspiring young leaders to work collaboratively to make a difference, highlighting the importance of working together for the greater good, making connections, and leading by example while encouraging others.
Among the speakers were magician Brendan Dooley, Attitude presenter Rory Smith, Raise Up coordinator Brittany Mackie, environmental educator Pete Johnson, College teacher, actor and director Nikki Bleyendaal, University of Canterbury (UC) community educator Dr Billy O'Steen and positive youth development specialists Amanda Smith and Sala Tiatia.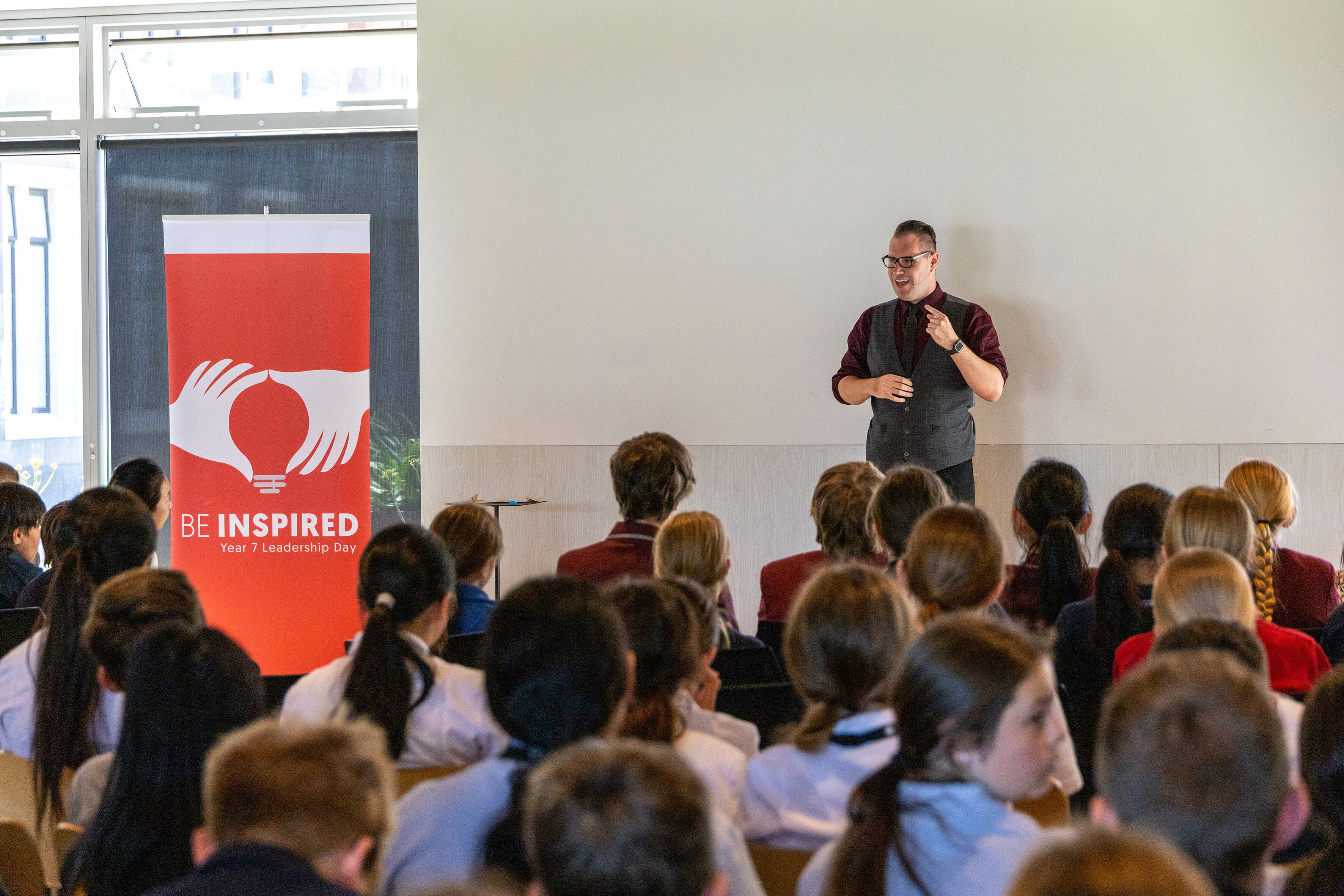 College Director of Character & Leadership and conference organiser Matt Cortesi says that Be Inspired aims to open the door to the benefits of stepping up and leading by example. It highlights the importance of valuing people as a leader.
"These youngsters are the next generation of leaders and the more we can inspire and guide the students, the more they can inspire others to achieve for the greater good of the wider community," he says.