Award winner Luke Kim leads by example
College Head of International and Round Square Luke Kim has been recognised as an "exceptional role model" at the inaugural Waitaha Canterbury International Student Awards.
Luke has been acknowledged with the Leader and Mentor Award in the schools category at a special ceremony during the Mayoral Student Welcome at Ngā Hau E Whā National Marae.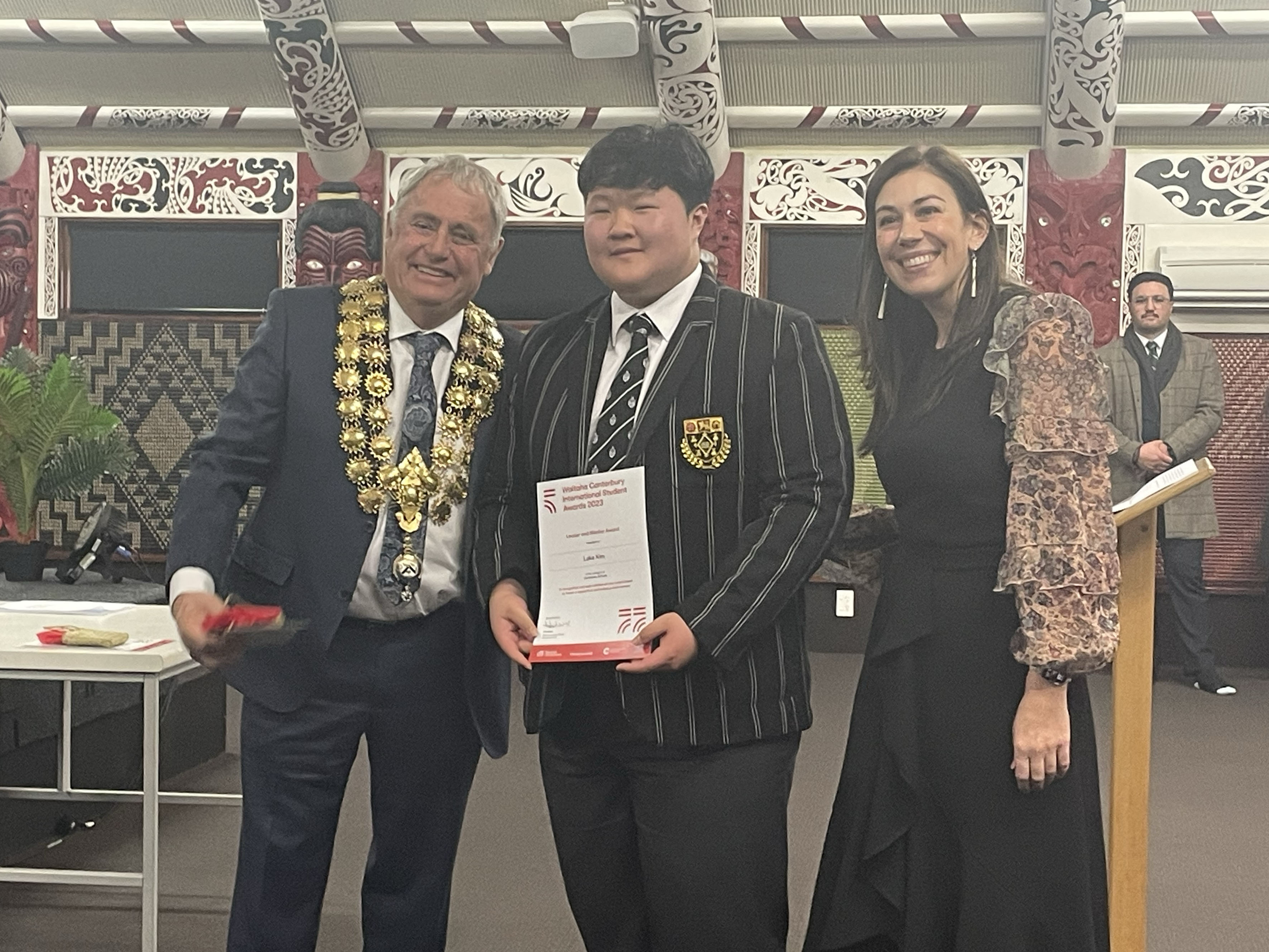 The selection committee has been impressed by Luke's "dedication, passion, and commitment to making other international students feel welcome and included".
"I am very grateful for the award, and pleasantly surprised," Luke says. "It has always been my passion to support the international student body around Christchurch and to help new students settle in their home away from home.
"I urge all students to take every opportunity to show kindness and gratitude to each other and to take the lead and stand beside your peers when they are in need."
The Mayoral Student Welcome brings together international students new to Ōtautahi Christchurch and Waitaha Canterbury. Held during the welcome, the awards ceremony celebrates accomplishments and aims to inspire new students to make a difference.