Angus Gifford wins Otago Senior Science Quiz
College Head of Academic Angus Gifford has won the University of Otago Senior Science Quiz, achieving the top mark in Year 13.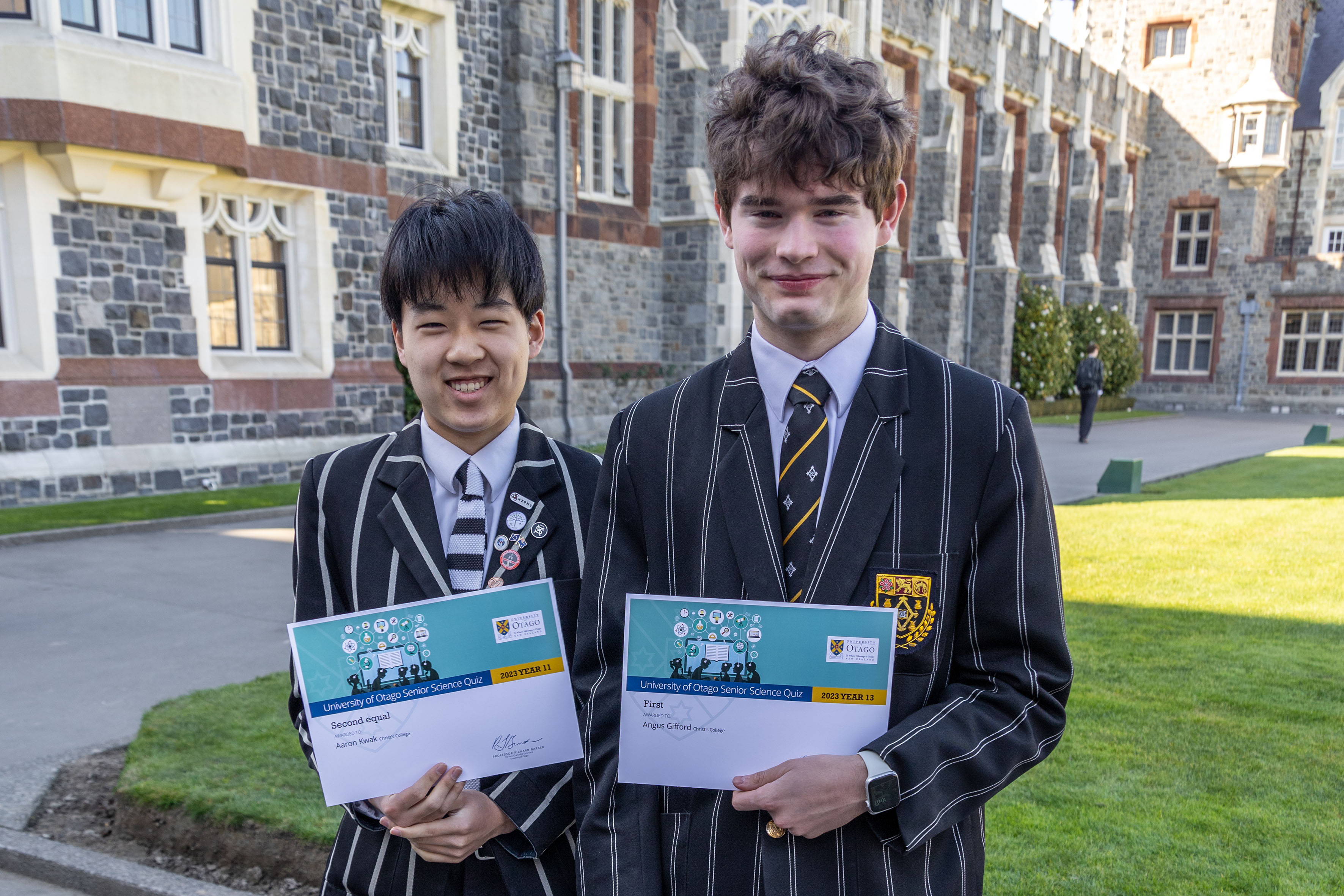 Impressively, Aaron Kwak has finished 2nd in the Year 11 section, with both boys describing the national Science Quiz as "challenging but enjoyable".
Designed for talented Years 11–13 students, the 45-question quiz tests logical thought, general knowledge, and scientific skills.
"The Science Quiz really covers everything – from Biology to Chemistry and Physics to Earth Sciences – so you need a range of knowledge," Angus says.
Two College students, Angus Whitteker (Year 12) and Jack Hastie (Year 11), have achieved Distinction in the competition while Year 13 students Sam Cross and Sean Jang have been awarded Merit, along with Year 11 student Sam Bennett.