All the elements of outstanding chemistry
The exceptional expertise of Year 12 chemistry students Lester Lai and Angus Whitteker has been recognised with a special invitation and international recognition.
Both Lester and Angus have been invited to be part of the national Chemistry Olympiad training group to vie for a spot at the training camp in April to choose a New Zealand team for the international Olympiad next year. Their invitations follow their impressive results in the Olympiad group selection test, with both receiving the Silver Award.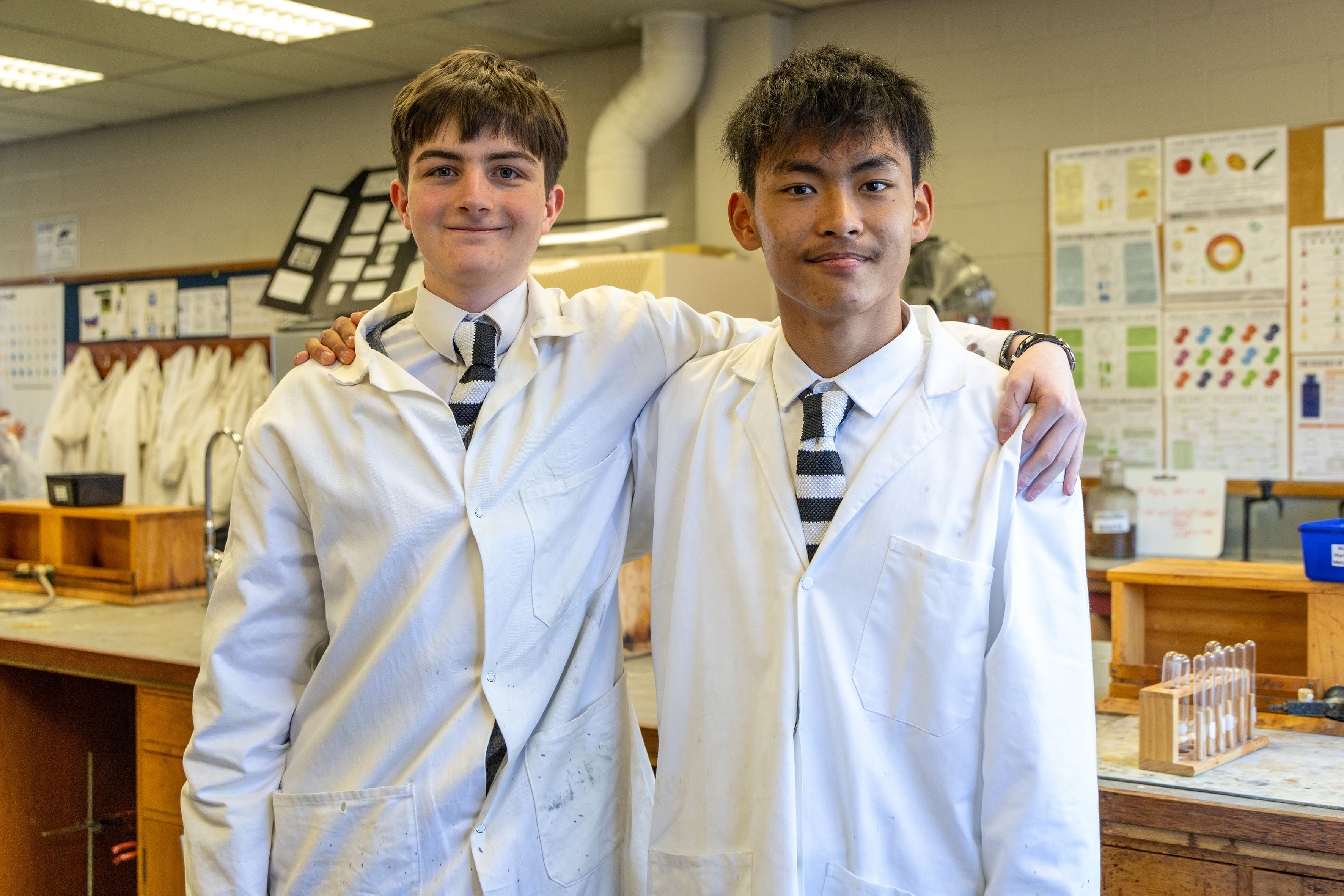 Lester has also achieved High Distinction while Angus has been awarded Distinction in the International Chemistry Quiz, with students from more than 20 countries competing in the Royal Australian Chemical Institute-supported test of understanding and chemical thinking.
Impressively, Ericsson Ye, Sean Jang, and Oliver Glossop have also achieved High Distinction in the quiz while Robert Kidd, Marco Howe, and Michael Li have been awarded Distinction. Thomas Douglas and Angus Gifford have been recognised with Credit certificates.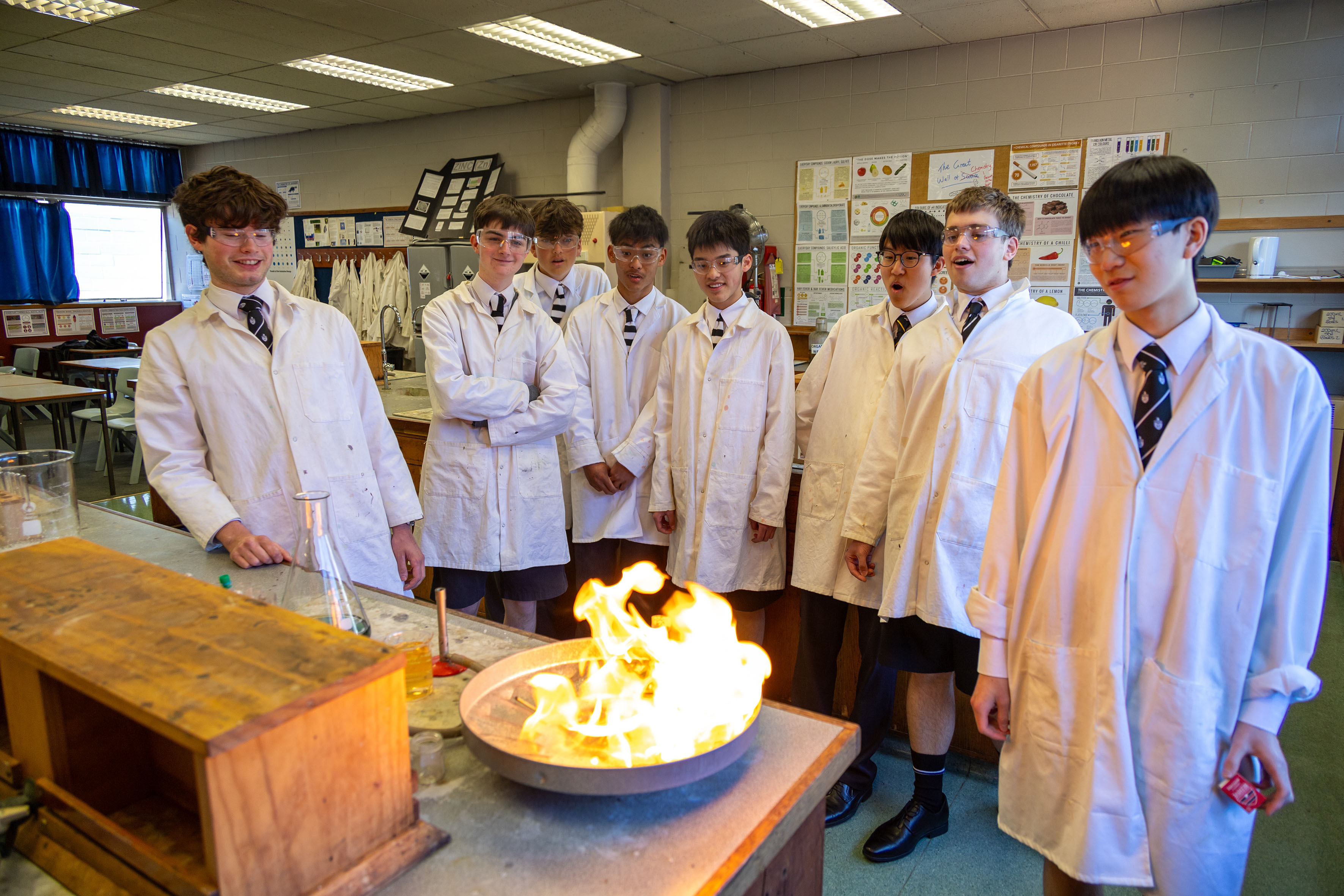 In the annual Ara Year 11 Chemistry Team Competition, Aaron Kwak, James Hadden, and Daniel Wilson have taken the honours, finishing 1st equal with Rangi Ruru Girls' School.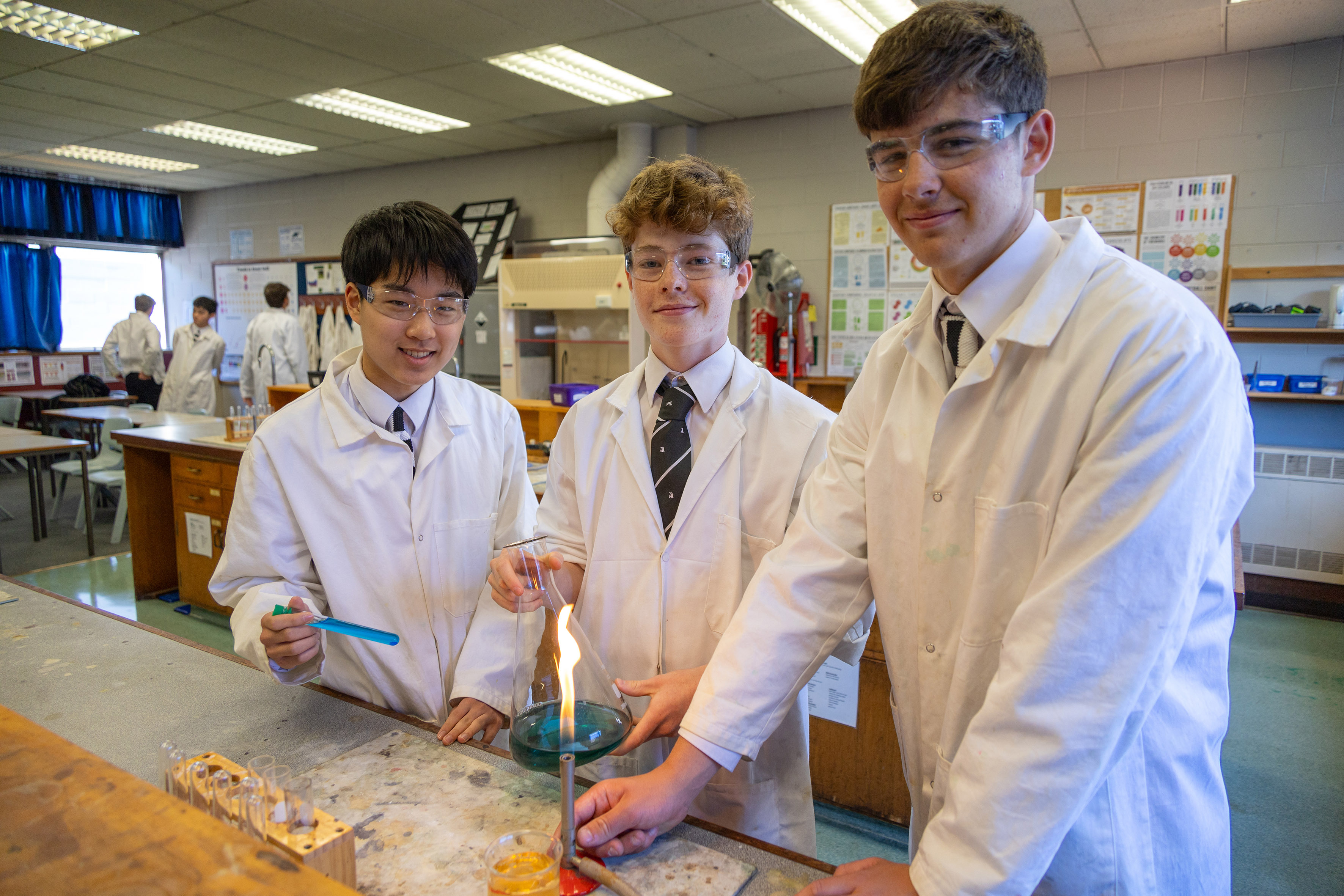 The outstanding success of many College boys in chemistry follows on from Angus Gifford winning the University of Otago Senior Science Quiz for Year 13 students and Aaron Kwak finishing 2nd in the Year 11 section last term.
Results
International Chemistry Quiz
High Distinction
Lester Lai
Ericsson Ye
Sean Jang
Oliver Glossop
Distinction
Angus Whitteker
Robert Kidd
Marco Howe
Michael Li
Credit
Thomas Douglas
Angus Gifford
Chemistry Olympiad – selection round
Lester Lai – Silver Award and invitation
Angus Whitteker – Silver Award and invitation
Ara Year 11 Chemistry Competition
1st – Aaron Kwak, James Hadden, and Daniel Wilson