Alcohol, drugs and risk taking
A fistful of food before you go out and a glass of water at regular intervals throughout the night – this was some of the advice shared by Paul Dillon with Year 11, 12 and 13 boys at College on Thursday 7 July.
The Director and founder of Drug and Alcohol Research and Training Australia (DARTA), Paul also spoke about looking after your mate is he's drunk and importantly, what not to do.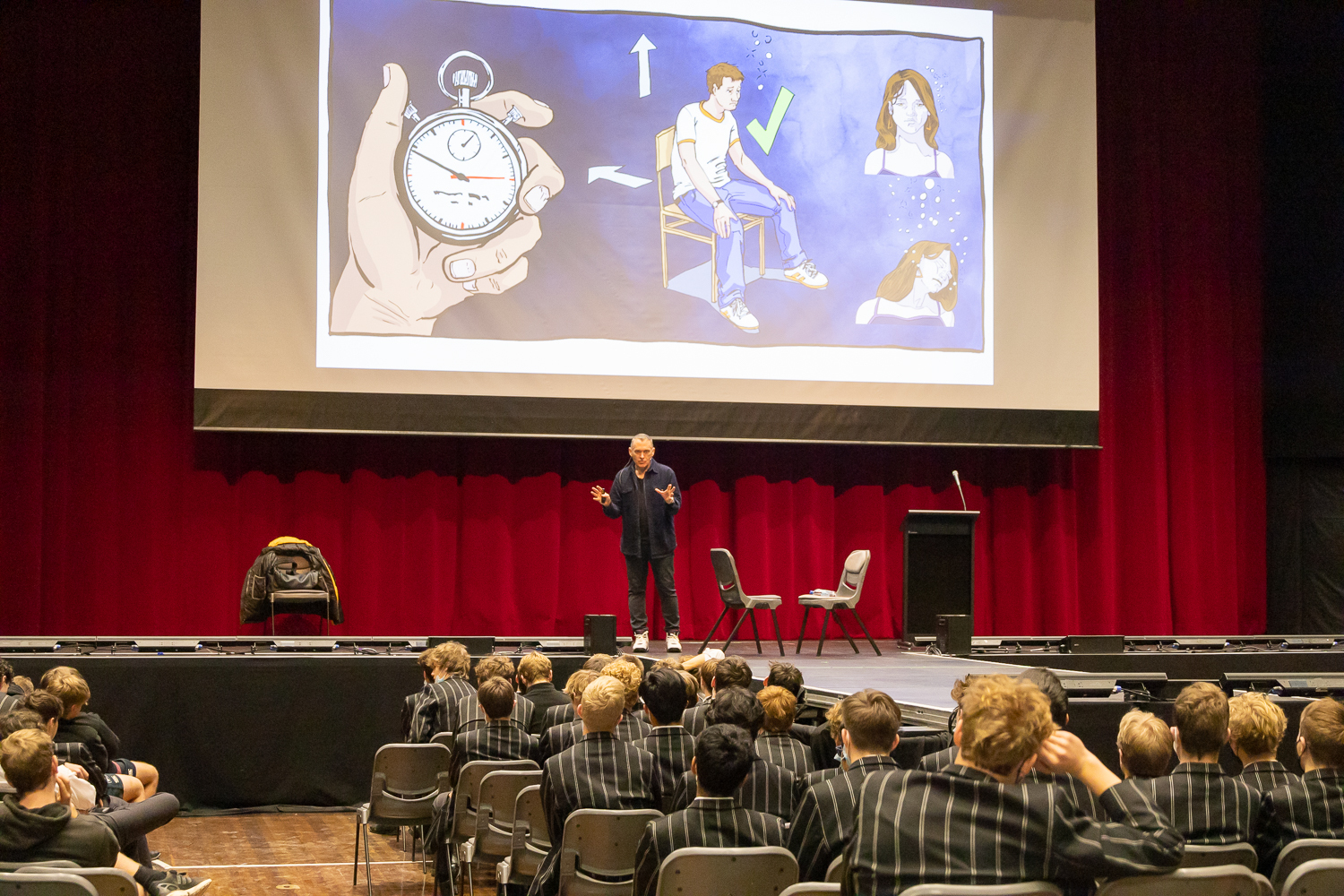 Passionate about ensuring the community has access to accurate and up-to-date information, Paul spoke about cannabis use, his main messages being that it is still an illegal drug in New Zealand and its effects can include unlocking pre-existing problems such as mental health. If you have a family history of mental illness, he advises not to use cannabis. Vaping, including how a vape works and how the addiction process operates, were all discussed.
The sessions were all thought-provoking for the boys, and designed to help them make good choices in the future.