Accentuate the positive via Bring Your Difference Week
In tandem with Bullying-Free New Zealand Week, our student-led Wellbeing Committee has introduced its own Bring Your Difference Week, culminating in Pink Shirt Day on Friday.
The Pride Progress Flag is also flying for the first time at Christ's College, and the boys are being encouraged to wear the colourful Bring Your Difference wristbands.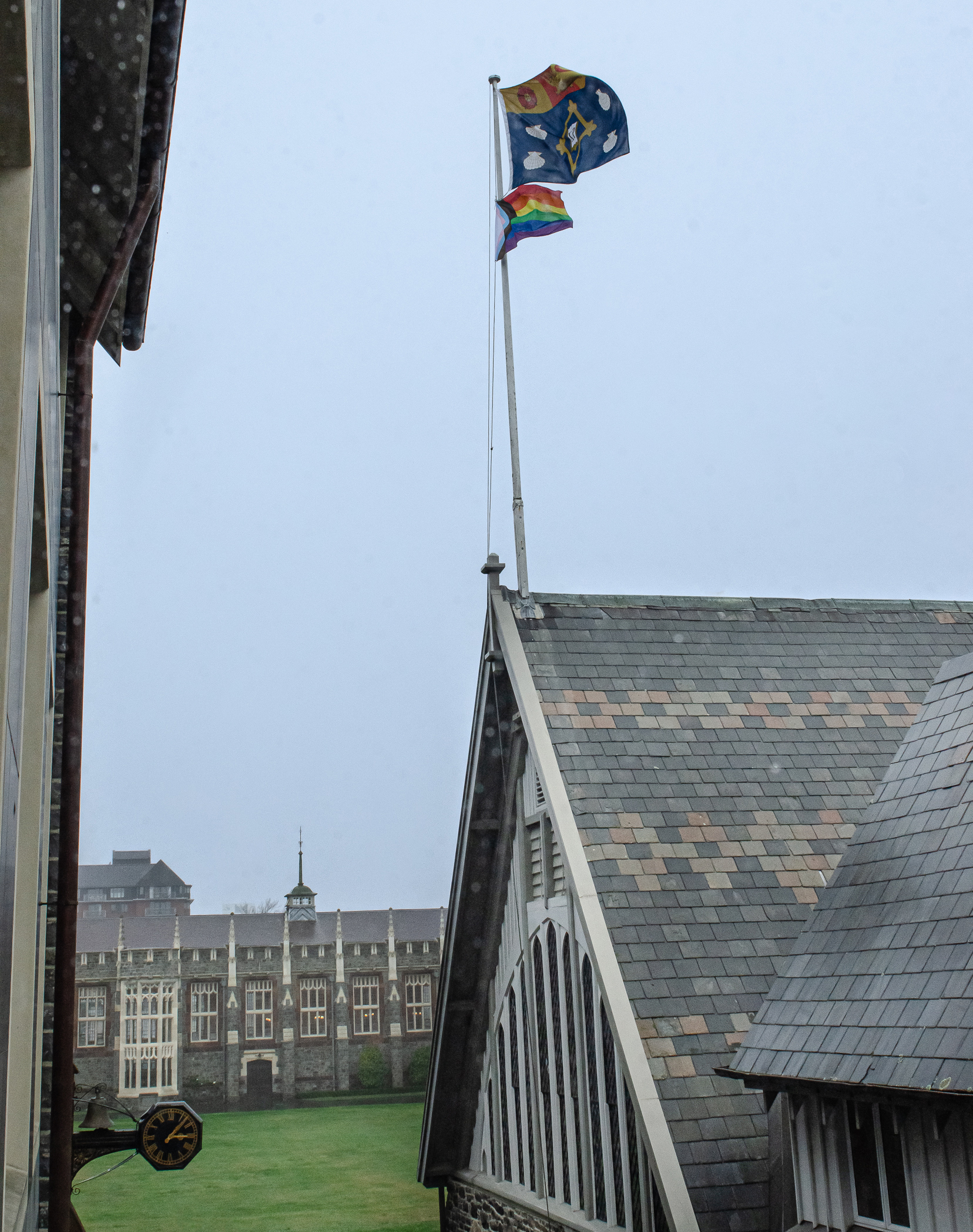 Focusing on diversity, inclusion and kindness, the committee has organised a range of events and activities throughout the week, highlighting the theme of He kōtuinga mahi iti, he hua pai-ā rau – Small ripples create big waves.
Today, the boys are recognising the strengths in others through compliments. Committee members have been giving out Post-it Notes to boys and staff so that they can write and share a compliment with someone, illustrating the power of positive words and actions.
The recipient of the compliment can further share those notes with the wider College community on the walls within the Chapman Room, with the aim to create a visual patchwork of positivity.
Each day, the committee will also share a short video highlighting their message of Bring Your Difference. In bringing your difference is the understanding that we accept all differences and celebrate these as a school community.