1st XI bats and bowls into College history
For the first time in school history, the College 1st XI has won the Gillette Cup, the premier national secondary schools cricket competition.
Undefeated over all five rounds at Lincoln University, College has delivered an outstanding performance throughout the competition, with Tim Seeto recognised as tournament MVP and the team being presented with the Spirit of Cricket Award. Winning the latter captures the true character of the boys, playing with respect under extreme pressure. Captain Nick Gibb has also been recognised as the College MVP. Both Tim and Nick have finished in the top-five run-scorers for the tournament.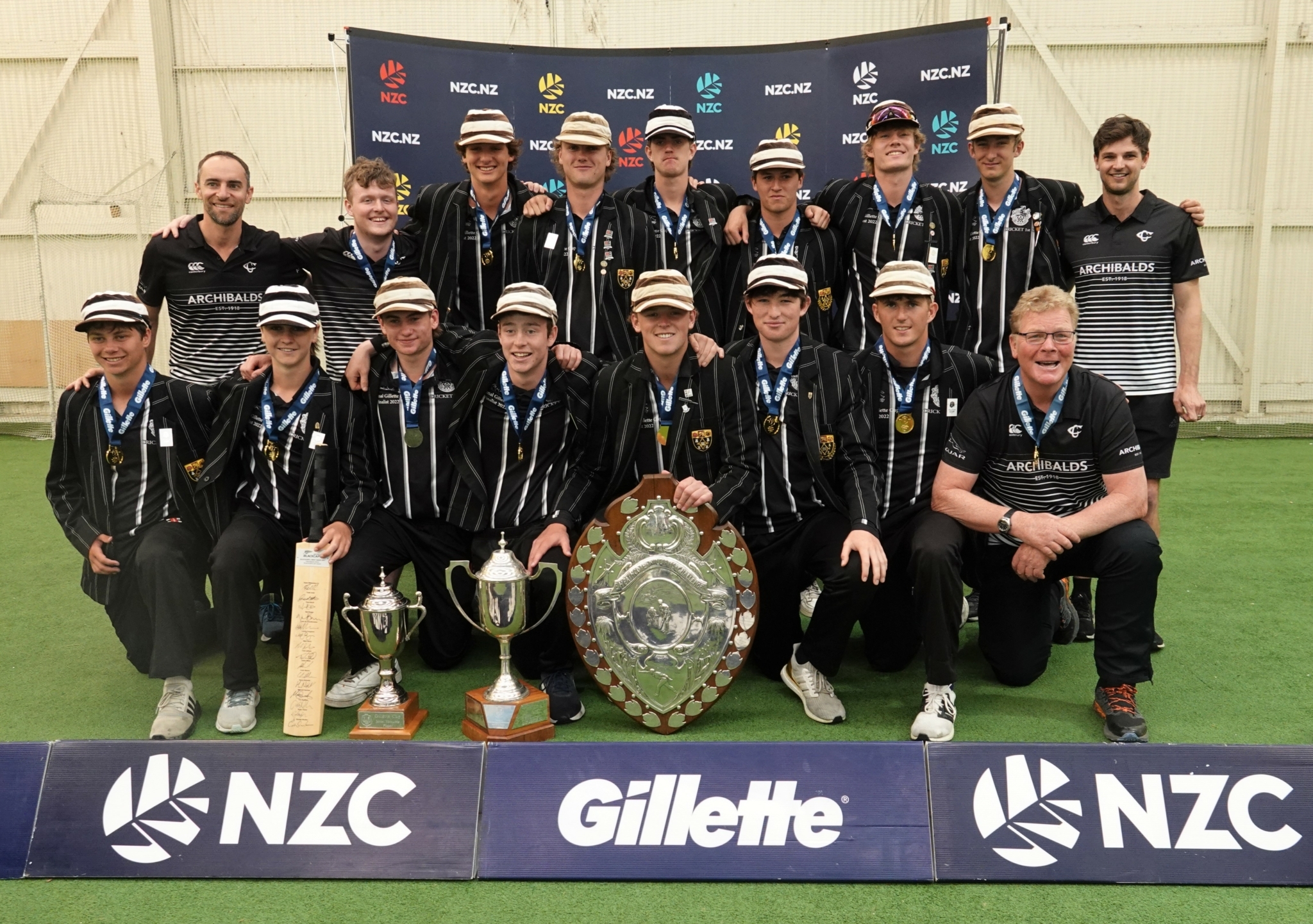 Tim (160 runs) and Nick (125 runs) also have set a record 276-run partnership in their first match against Mount Albert Grammar – the highest partnership ever scored at the event. Opener Matt Lewis has contributed valuable runs at the top, striking at 136.7, as well as grabbing a handful of wickets. Fast bowler Ben Breitmeyer has led the way, finishing with eight wickets. Spin bowlers Matthew Hocquard and Hamish Falls-Anderson have proved miserly, with six wickets apiece, while Matt has claimed the best economy rate for all bowlers. George Ryan has finished with the most wicketkeeper dismissals (10).
Several boys are now taking up scholarships – both in New Zealand and overseas – after a remarkable innings and bowling spell over the past five years.