Hey Man!
21 Oct 2019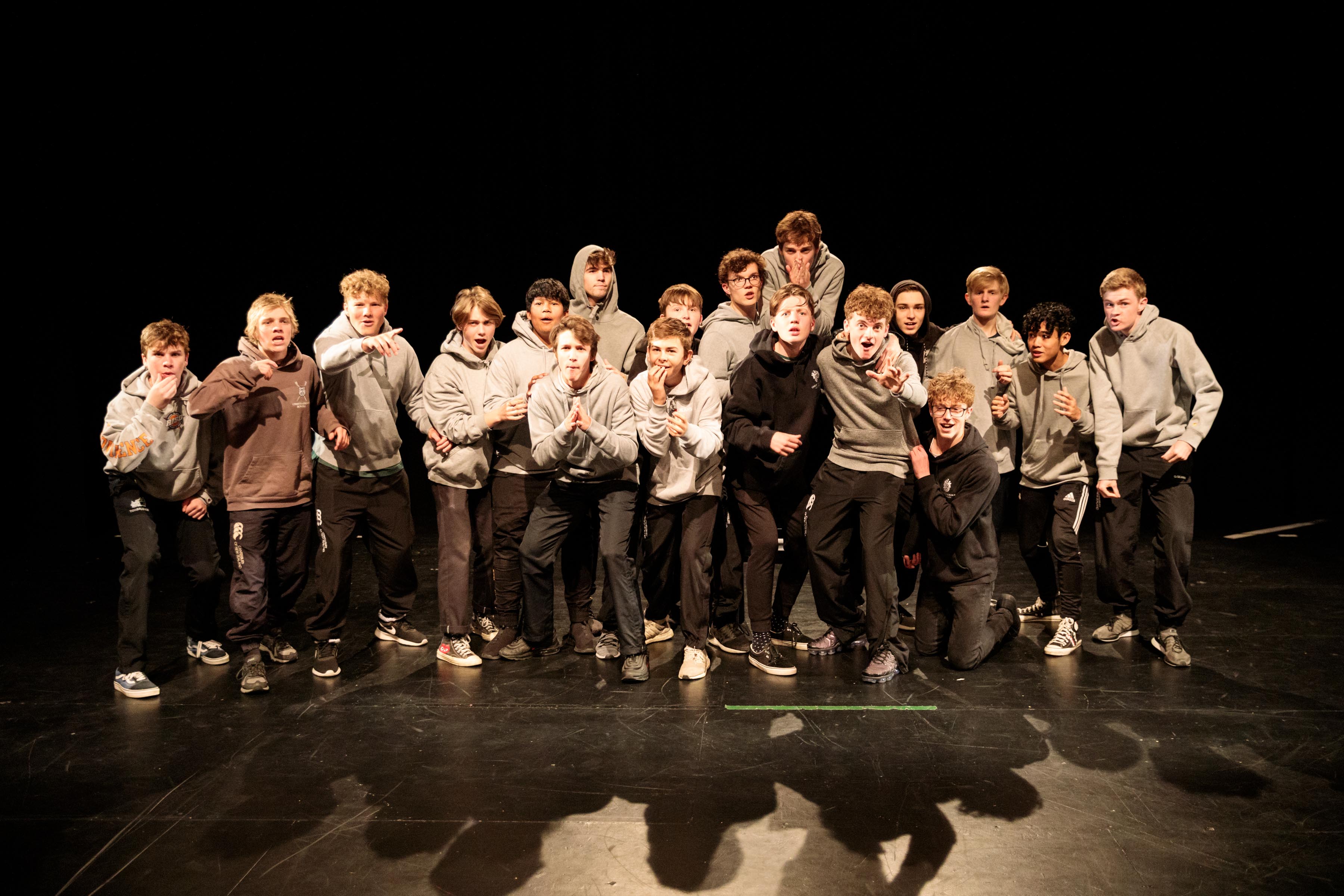 A bare set, minimal props, an ensemble company of Year 11 students wearing a simple "uniform" of grey and black trackpants and hoodies, and – Hey Man! – these elements came together to create a unique, thought-provoking piece of devised drama, for one performance only on Saturday 19 October.
"Making a new work is one of the hardest enterprises that any actors can take on, because it immediately takes them into the unknown," says Director of Drama David Chambers. "Innovating, creating something from nothing, requires a leap of faith, trust, risk and a commitment to share ideas, experiment, develop and grow."
Thanks to the generosity of past parents Karen and John Rolleston, who are commited to the idea of supporting new initiatives in the arts, College was able to engage tutors Phoebe Hurst and Ben Freeth from the Court Theatre to help the boys create the work.
Hey Man! explores themes of loneliness, isolation, friendship and social connection – and, through the process, the students discovered how they could use their bodies and their voices, physicality, energy and movement, silence, sound and stillness, to create meaning around relationships and a moving and satisfying theatrical experience.
"The boys were taken well beyond their comfort zone. We wanted to introduce them to a more experimental way of expressing themselves, to push the boundaries and encourage them to do something out of the ordinary – and they were willing to take the plunge. They had the courage to go for it, and they did it. They devised a work to be proud of and, in doing so, grew as individuals and as a group."