Vale Sir Michael Fowler
A distinguished architect, artist and politician, Old Boy Sir Michael Fowler (5193) has passed away at age 92.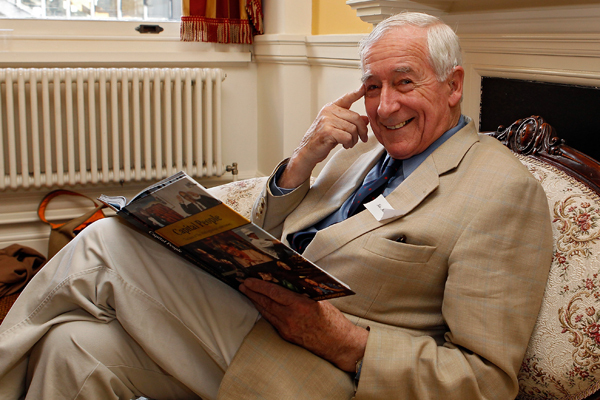 In 2021, Sir Michael was awarded a Senior Honours Tie by the Christ's College Old Boys' Association. During his time at College, Sir Michael loved gymnastics and won four boxing blues. He also had a passion for Drama, Art and Design, which led him to architecture, graduating from the University of Auckland and later completing a Master of Architecture.
He also wrote and illustrated several books, painted watercolours, and won three three-year contiguous terms as Mayor of Wellington from 1974–1983. His impact on Wellington is widely regarded as being transformational and of great benefit to the liveability of the capital. He was knighted in June 1981 and recognised with the naming of the Sir Michael Fowler Centre in central Wellington.
His championing of significant social and urban change courted political controversy, and his terms of office were frequently punctuated by opposition on various issues.
Mark Fowler (8553) recalls that his father "demonstrated laser focus on making a difference and leading change for the better – be it in design, politics, or even just making sure every family holiday was a great new adventure".
Obituary: Sir Michael Fowler – the man who transformed Wellington
https://www.stuff.co.nz/national/128657674/obituary-sir-michael-fowler-the-man-who-transformed-wellington